There are many fans of TV shows among the population of our country, but not always they can use the TV to watch their favorite episodes. It is much more convenient to follow the events in TV shows with the help of modern gadgets – smartphones and tablets. To implement such an idea, you need to choose an application adapted to the operating system of your device. There are a lot of applications developed, so the owners of iOS and Android smartphones will not have any problems with the choice. It is also easy to use a modern gadget to study the best online slot reviews to choose the top game with real money bets. 
Fan TV


Application with adaptation for Android and iOS, user-friendly interface, and classification by filters:
Newest editions.

Broadcast episode.

Newly released episode.

Shows that came out in the fall.
A search function is provided, and once you've set up an account, you can track TV content you've seen and haven't seen. Not only text search is available, but voice search is also supported. The Fan TV app correlates with Facebook. 
iShows TV
An app with great search functionality that allows you to quickly get relevant results. Just swipe from right to left to see a list of programs with season specifics. Viewed episodes can be marked with an "eye" icon. iShows TV supports Trakt, which puts users in touch with each other.
IMDb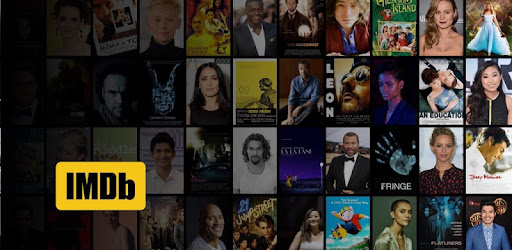 IMDb is the authoritative source for information on TV shows and celebrities. Watch and rate the shows you've seen, and track shows you're interested in. Find more than 6 million shows, movies, and entertainment TV shows. The Oscars, Golden Globes, Emmy Awards, and more are broadcast. Use your current location to get information about the schedule of movies at your nearest multiplex.
Goodshows
Goodshows is a symbiosis of a great user interface, intuitive gestures, and navigation. After searching for TV shows, you can add interesting programs to your list of watched or planned to watch. The app is adapted from Android, available for download on iPhone
TV Show Time
In addition to the standard options for tracking watched and unviewed episodes, TV Show Time notifies the user when a new episode is released in the context of a favorite TV show. The app can be accessed through a Facebook or Twitter account or after standard registration. It's relevant for viewers who are watching multiple TV shows at the same time.
Next Episode
It perfectly reproduces the functionality on both Android and iPhone devices. After paying for the PRO version:
No annoying ads.

Widgets, and notifications are included.

Shows that are not in the catalog are added at the request of the user.
After clicking on the icon of a particular TV show, information regarding the presentation of the latest story and the upcoming date of a new release appears. To view the story, you need to activate "Show details".
Hearo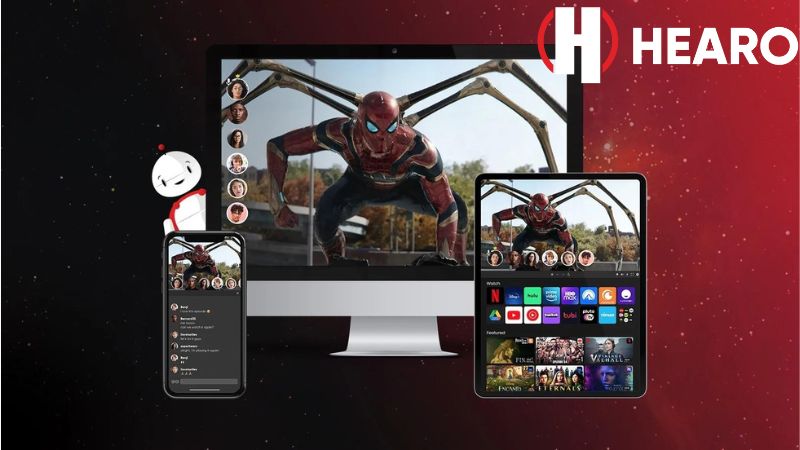 Hearo is relevant for those who like to watch shows and discuss the most racy moments with friends in chat. One tap is enough to activate an episode. The app was last updated on August 6, 2022.  
Showly: Track TV Shows@Movie
Integration with Trakt, ability to track TV shows watched, search for the most popular shows that are scheduled to be released soon. Detailed information on the concept of TV shows, their main characters, and events. Track TV user comments are available for reading. 
SeenIt
SeenIt helps you keep track of TV shows, synchronized with Trakt.tv. To use the application, you need to register in Trakt. tv. The developers have made it easy to use the program with a single tap to mark all watched episodes of a season. All the top shows of the season are concentrated in the "Popular" section. It is adapted for the iPhone.
TV Series
Free download on Android, the ability to track shows and their air dates, search for your favorite TV shows, and add them to your catalog. Inside the app, you can purchase certain options. The program notifies you of the release date of a new show as soon as all the videos in your personal collection have been viewed. To make it easier to remember the release date of TV shows, there is a calendar that marks the days. 
SeriesGuide
With SeriesGuide, it's easy to monitor and manage your TV show collection. The app is compatible with Android. Once you add shows, the app displays upcoming episodes as well as the shows you are recommended to watch. The episodes are selected based on user preferences. Comes with IMDb extensions, TheTVDB, and others, with Track TV rating sync. 
Hobi
Hobi is aimed at TV show fans who own Android gadgets. Simple and easy to operate, has many useful features:
Simple and easy to operate, has many useful features:

Countdown to the next episode

Fixing the frame of stopping the program.

Premiere date.

Notifications of new season premieres.

Show backup availability in Trakt, Google

Trakt.TV integration.

Trakt synchronizes all relevant user information on each device.

Notification control, others.
Over 50,000 shows are available in the guide.
Plex
Plex makes watching TV shows convenient and easy. Plex's free streaming services make TV shows available in a variety of conceptual options. The user can choose from over 200 channels, free live streaming is made even better with 6 new channels from AMC Networks. 
Here TV
A subscription to Here TV will open the door to watching all seasons of your favorite TV shows – Dante's Cove, From Here on OUT, and Modd Couples. Instant access to exclusive TV shows, and original shows. In-app purchases are available. The app was last updated on August 12, 2022.