If you have ever considered opening an online store, now is the time. In 2017, American consumers spent more than 400 billion dollars on online purchases, and by 2021, the online marketplace is projected to account for nearly one-fifth of global retail sales. Anyone can build an online store; the trick is building a successful one.
When you consider that only 3 to 5 percent of online stores generate more than $1,000 in annual revenue, it's easy to see what an uphill battle you're facing. That doesn't mean you should throw in the towel, though. If you want your online store to be successful, you just need a strong work ethic and a solid game plan. You want to give yourself every advantage possible. With that in mind, here are three simple hacks to get you started.
Use Exit Intent Pop-Ups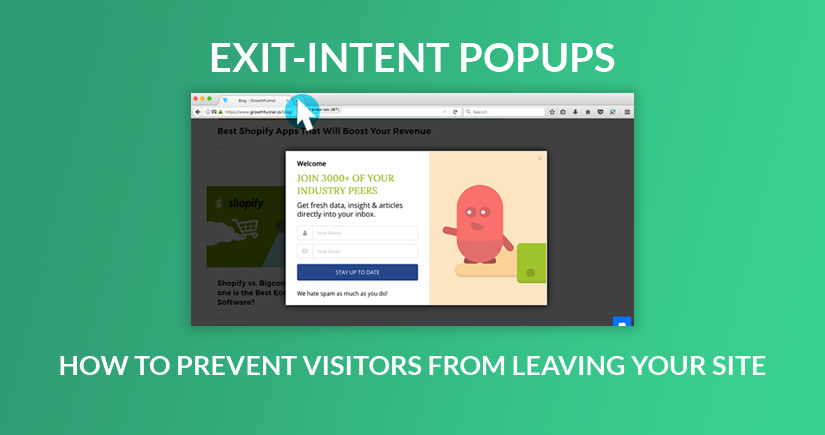 An exit intent pop-up works like this: A customer browses your site and decides to leave without buying anything. As soon as they click back or attempt to close their browser, they see a pop-up message encouraging them to stick around and offering some sort of discount, coupon, or incentive. Shopping cart abandonment pop-ups may increase sales by about 10 percent, while pop-ups with enticing email subscription requests (usually coupled with some sort of offer) can convert at 20 percent or higher. This is a great way to build your subscriber list and ultimately your customer base.
Exit intent pop-ups are easy to set up. Many shopping cart platforms already offer them within their library of conversion optimization tools. If you can't find this tool, check your platform's app store – for instance, BigCommerce offers the Ecommerce Apps Marketplace and Shopify has its App Store.
Use Strikethrough Pricing
You've seen it on numerous websites and even in brick-and-mortar stores. To indicate a discount, some sellers will use strikethrough pricing:  $129.99 $79.99.
It's a simple gesture, but this nearly effortless technique can significantly influence your revenue. Research shows that 86 percent of millennials and 76 percent of younger Gen Z shoppers are influenced by discounts. By simply indicating that your customers are saving money, you can improve your conversion rate overnight.

Outsource Your CPA Services
If you employ — or are considering employing — a full-time accountant to provide payroll and tax services for your small business, you're probably haemorrhaging money. When you're working to generate a profit for your online store, every dollar counts, and tax services are a common money drain. You can save a fortune if you outsource CPA services to a quality boutique firm. These services typically cost a fraction of what you would pay for a full-time accountant. Other services that can be affordably outsourced include HR and SEO services.
It has been estimated that nearly 90 percent of online businesses fail within their first 120 days, but the fact is, many online business owners simply work hard without working smart. The key to success is giving yourself every advantage possible. As long as you do the research and invest your time and money wisely, your online store can be successful.