Digital marketers are always on the lookout for a way to help their clients gain more online traffic as well as reach out to new niche industries where they can offer to apply new and helpful online marketing solutions. In this guide, we are going to look into 5 solutions that you may never have thought of. Whether you are a digital marketer or someone working within one of the industries these solutions apply to, the ideas we are about to share have rarely been seen. 
1. Vacation Rental Software Solutions
This is a whole new market niche. If you work within the travel industry, property management, or if you are a digital marketer, then head over to www.lodgify.com and check out their vacation rental software.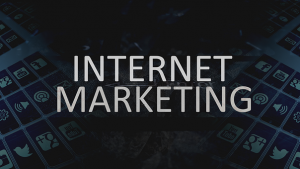 The software has been designed to:
Save time on web development

Create marketing ready websites that are mobile responsive

Manage multiple calendars across several websites

Manage multiple listings and bookings

Take and manage bookings

Manage guests and inquiries

Comes with WordPress themes

Offers WordPress management plug-ins

Widgets built for multiple website platforms
Vacation rental software essentially takes away all the manual time involved with manually managing calendars for properties listed across several websites via a channel manager. The website builders use an interactive code so there is no coding needed by the site owner. 
This is perfect for digital marketers looking to offer property management businesses, vacation rental owners, or bed and breakfast establishments an all in one solution to manage their accommodation management from one central location. 
2. Self Made VPN Servers
Some marketing businesses offer their services to companies abroad. Most of the time companies that need to perform market research in the location of the company they are offering their marketing services to will use a VPN server. They need a local perspective of the online market to provide accurate market research results. 
Nevertheless, how can we 100% trust a VPN? They are operated by third-party businesses we know nothing about. We don't even know if these servers have been compromised themselves. Yet, there are quite a few companies out there that have come up with their own solution. That is to make their own VPN server. 
Yes, you can create your very own VPN server. We won't explain how to do this because we don't need to. Luckily an author on TechCrunch came up with a brilliant article that you can read about this. Check out the blog at techcrunch.com. Apparently, this can be done in around 15 minutes. 
3. Start To Look Into Blockchain Digital Marketing Solutions
At the moment when people talk about the blockchain, 80% of them will dismiss it. If you enquire as to why it is mostly because they either do not really understand what blockchain technologies are or they relate it directly to cryptocurrencies. Let's be honest, cryptocurrencies do not have the greatest reputation and tend to swing from being the next best thing to being a fake scheme.
On the other hand, if you can let go of the correlation between blockchain technology and cryptocurrencies, then you can start to release the potential blockchain technologies have. There are numerous systems out there that do not rely on a cryptocurrency and have not been floated on the crypto stock exchange as it were. 
Instead many of the blockchain ecosystems that have been designed are based on brand new types of code, encryption, software, and technology. The way the codes operate are completely different from the systems we are used to such as Microsoft or Apple operating systems or even any of the software we use for internet marketing projects.
The areas that will be affected by blockchain in digital marketing:
Combating Digital Ad Fraud

Helps Digital Markets Offer Transparency
The above list was taken from a very interesting report found on www.business.com that goes into great detail on how digital marketing using blockchain technology will change the face of the online marketing sphere in the future. Also, if you are interested in blockchain technologies, then their plenty of other solutions being offered in law, government, health, gaming, storage, and more. 
4. Using People's Materialistic Instinct to Create Brand Trust
Would you believe that you could have created a perfectly trustworthy business, but with no likes or followers on your facebook page, most people will no touch you? Instead, the competition with their massive social media following gets all the business. Even if your website looks better and your social media content is more interesting, without a social buzz, sales are going to be lower and slower than your competitors' within the industry you are trying to conquer. 
This why international companies such as fastlikes.fr have been able to stay in business by helping to give them that first boost they need to gain trust. With more social media popularity, there is much less chance that your social media page will be overlooked or your business as a whole.
People that visit your website will look at your social media pages to see if any other people have interacted with your company and its services/products

People that visit your social media page will be more likely to lead on to your website if they see that people have interacted with your social media pages
Digital marketers working with new websites tend not to use this tactic. At the end of the day, the argument is that by not at least investing a small part of their clients' digital marketing budget into these types of services at the start of the campaign, they could be holding back or slowing down a more lucrative start to their customers' campaigns.
Recap
You should always be looking for ways to improve your digital marketing if you are a business owner, a digital marketer, or someone working within a business and close to the marketing team. We have looked at the latest developments in a booming vacation rental industry, and this is one service that digital marketers can thrive on if they can get clients from within this niche. 
Obtaining local market data can be made risk free if your company does not want to trust the services of a third-party VPN service. Just set up your own VPN to add even more privacy to your connection while at the same time producing accurate market data results for your clients.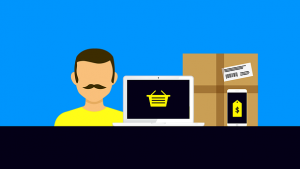 Also, make sure you do not ignore the future of blockchain technologies. There are already plenty of systems out there operating in real-world business environments. This disruptive technology is going to be part of all our lives at some point in the future, so next time you are looking at new ideas or scheduling plan to grow or improve your digital marketing operations, pencil in time to start researching how blockchain technologies are going to affect digital marketing in the future.
Lastly, sometimes cutting corners using the right technology in the right amount (so do not overdo it), you can, in fact, give your customers a head start in their social media campaigns. The key here is to give social media campaigns a kickstart and that is all. You will be surprised at how much this can help encourage more social media engagement with real life internet users.