In this day and age, more and more aspects of business are being computerized – and that's not necessarily a bad thing. Far from it! It simply makes things easier for those who are managing a business, or struggling to manage a business.
Management software takes many different forms, from financial tools to employee management tools. Businesses that are still stuck in the past, relying on the mighty pen and paper to get the job done, are definitely missing out.
Many companies choose to stick to more archaic management systems due to security concerns over being too tech centric. This is a false worry, however, and the amount of businesses who do suffer date loss is extremely small. Only 6% of PCs in the world will suffer data loss in any given year, leaving a huge margin of safety.
So, without further ado, here are the benefits of using the various business management software suites available to you.
1. You can manage multiple offices from one location
Source
A larger business who's become successful enough to open more than one office may find the transition hard. You now have many buildings to control, with multiple customer support issues and inventory issues. It can be a real pain.
However, with an integrated software management solution, you can bring all of this under one roof. Not literally. Instead, all your data will pass through one system, and the only thing separating your offices will be the walls and floors.
2. You can monitor and manage equipment and machinery, in real time
Keeping track of your machinery, equipment and their workflow in real time would be a real pain without specialist software. You'd have to physically walk around the floor of your business, checking machine monitors along the way. This isn't always viable, and it's best to be able to check things remotely. This is vital in some industries, such as construction and manufacturing, which rely on high-end equipment.
In construction, the expensive machinery you use is the reason for your business's existence, so must be monitored. Management software can send you real time information from the machine's monitors so you can keep an eye on things like temperature. Specialist construction software is available too, so it's proven to work in this environment.
In manufacturing, the same applies. An MES program allows you to obtain recent information from your manufacturing equipment, so you can act accordingly. Whether the pressure or temperature is too high, you'll know instantly. The very best MES software company can supply you this software quickly, and can work with you to help you understand it, too. It's not a skill you can learn overnight!
3. See the bigger picture more quickly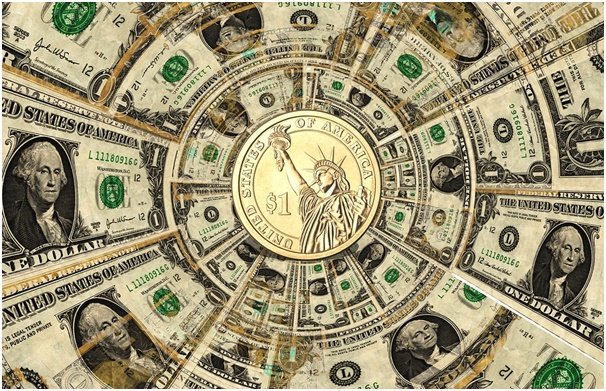 Source
If you use software to track your accounts, for example, you can literally see how well your business is doing by looking at one figure. Not too shabby, eh? A computer-less business may have to trawl through reams of paperwork to find what they need.
And this is true in more than one scenario, too. Reports that show information from your marketing, customer service and sales sectors would be visible at the click of a button. Or the tap of a screen. Management software makes running a business easier because you can tell exactly how well you're running it.
4. Track and update accounts in your sleep
Well, not literally. The implication here is that it's super easy – which it is! Whether you're just starting out or have been a big gun for a few years now, you'll need some way to help you track your accounts.
A couple of businesses in my area still use pen and paper for this, which is baffling. I suppose it depends on your turnover, but realistically, even a basic Excel spreadsheet will get the job done. Then, there's financial management software like Quick Books. All in all, it makes me wonder why businesses don't make the switch.
5. Increased business and employee productivity

Source
Nobody likes to feel limited. Without a properly integrated software management solution, that's exactly what your business is. As a society, we simply can't operate at peak performance without technology and software these days. It's hindering our productivity to not have these things available.
Management software can do just that – manage. It takes some of the workload off you and your staff, streamlining those processes along the way. For example, your employees could spend ages inputting invoice data into your system. But, having an integrated CRM system negates this need. Help yourself save time!