When you have made the rather monumental decision to form your own tech-based start-up firm, the chances are that your mind will be racing – especially if you're going into business as a sole trader.
You might have the most ingenious product to bring to market or the ability to offer a service that benefits society, but you still need to ensure that the fundamentals of a successful business are put in place. There are some things that many new start-ups forget to set up prior to launching and here's a rundown of the five most common easily-forgotten items for business.
Self-Promotion
So many start-ups fail in their first couple of years, with the stats suggesting that 90% of new firms will hit the skids. Okay, now we've got that pessimistic soundbite out of the way, let's explore why that is. You may offer the most unique products or the most uncompromising service, but if nobody knows you exist then how can you possibly succeed?
Source: Pixabay
You need to think about promoting your start-up before you launch. Think direct advertising, online marketing, social media, websites, the works. If you are tech-minded then you might have a handle on these areas already, but it bears repeating: without adequate promotion, your start-up could be just another statistic.
World Wide Web
One of the first things you should do when developing a start-up is to purchase your relevant domain name. It could a simple .com after your company name or something more catchy, but be sure to make the purchase – these only cost around $20 usually – so that you don't fall victim of a very modern crime: cybersquatting.
Unscrupulous types will purchase your domain name if they see you have registered a new business name, and then charge you more to buy it from them. Apparently, 2018 saw more legal cases of cybersquatting than any other year, so don't forget to purchase yours.
Network, Network, Network
Some start-up owners can be a bit blinkered in their outlook: they want to focus on getting their businesses off to a good start financially, e.g. booking in lots of appointments and looking to maximize turnover early on. But there are avenues you can explore which will help to enhance the visibility of your business in the wider community.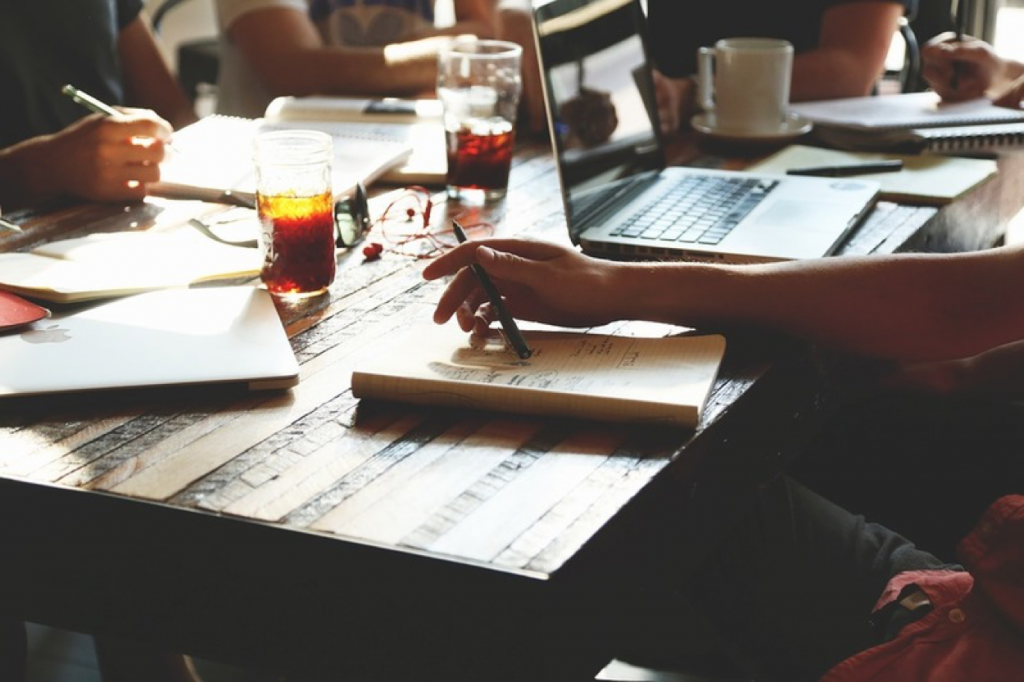 Source: Pixabay
Networking meetings might not be everyone's cup of tea, but they will help you to interact with fellow small business owners. You might learn some handy tips and who knows – you might even pick up a new customer or two. Don't forget about promoting your business in the local area: it makes lots of sense!
Get Insured
It's one of the easiest things to forget in the excitement of forming your new company: an adequate insurance policy. The type of insurance you require will, of course, depend on the nature of your business, and there are insurance specialists out there that can help you to determine which policy you require.
It might be that standard contractors insurance is enough to cover you or you might instead look for a policy that is unique to your area of business. Insurance is available specifically for consultants, for example, or for electricians, appliance engineers and so on.
One of the main reasons that start-ups give for forgetting to acquire appropriate insurance is that they haven't had time, but these days you can pick up contractors liability insurance online in a matter of moments. You can often pay monthly too, which helps when resources are limited as you start your journey in business, and your policy can often be tailored to your exact needs if your area of expertise is not covered by 'off the shelf' policies.
Don't Lose Sight of the Prize
If things aren't going so well, it's easy to get uptight and query the logic in starting your own business. There will be ups and downs, that much is given, but you should never lose sight of why you created your start-up in the first place.
Remember the excitement of when you first decided to take the plunge and the organic genesis of your idea. That will help you to get through the tough times.