The great thing about skill games is that they allow you to use your abilities and skills to defeat other opponents and come out as a winner. Unlike classic gambling options like slots or roulette, these games do not have the factor of chance involved. It means that luck cannot determine the outcome, and everything is up to the players.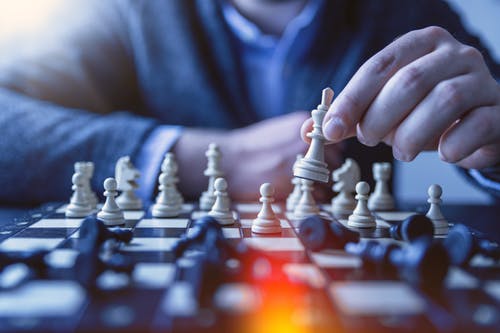 That is why skill gaming for real money has become so popular recently. Players do not want luck or random factor to affect the winner of the game. Instead, they are looking for the chance to be in control and an even playing field for everyone. Thanks to that, you have an excellent opportunity to win money by demonstrating the focus, reaction, and other relevant abilities
The skill gaming world offers a wide variety of titles that you can play for real money. Let's take a look at some of the most popular genres at the moment.
1. Arcade Games
Arcade game concept is the very core of skill gaming, and it will often be a part of many other genres, too. However, if we are talking about classic arcades, the most popular these days is probably match-three. Thanks to the real gems of the genre, such as Bejeweled and Candy Crush, you can prove your matching skills to win money.
Many platforms also offer arcade runners, which is the genre that became popular with Temple Run and Subway Surfers and many other games continued the trend. When playing for money, your task will be avoid all obstacles while collecting various items and earning points.
2. Puzzle Games
Tetris is one of the first skill puzzle games, and it has managed to maintain high popularity for over three decades. Today, we can see modern graphics and the chance to compete against others, but the core formula is the same. You use the elements given by the game to fill lines on the board. Each filled line is cleared, and you receive points for doing a good job. Real money sessions are usually limited to a couple of minutes. The player with the highest score at the end wins the pot.
Another famous title is Bubbles Garden, a release where you aim bubbles to the upper level of the board to connect them with one of the same colors. If you connect at least three, these bubbles break, and you make progress. However, some bubbles interact with others and change colors, which is something to keep in mind.
3. Racing Games
It is important to note that you should expect Gran Turismo, or any other racing simulation featuring real car models and realistic damage. In skill games, that is substituted for high-paced action and addictiveness of arcade racing!
You can encounter two racing game styles on real money websites. The first one involves a classic race throughout cartoonish scenarios and vivid graphics areas. The second puts you behind the wheel of a car driving through the city streets with the task of avoiding other vehicles and obstacles. The more you endure, the higher your score and the better chances to win.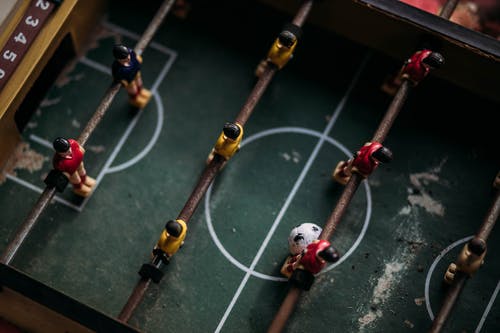 4. Sports Games
The chances are you are already competing against your friends in playing soccer or basketball offline. Why wouldn't you take your skills online and compete against others to win actual cash?
Keep in mind that skill games usually do not involve controlling real players. Instead, you will find turn-based football matches with bubbles instead of players. As for basketball, the majority of titles involves proving your shooting skills and hitting the basket.
In case you are not a fan of soccer or basketball, perhaps other sports will attract you. For example, some websites created games that allow you to demonstrate the control of bow and arrow, so it ultimately depends on what type of game you love.
5. Fighting Games
The chances are you have played Mortal Kombat or Tekken at least once in your life. If you are a fan of fighting games, the choice offered at skill gaming platforms will delight you. Since skill games rely on simplicity, do not expect a complex system of upgrading fighters and stuff like that. The idea was always to create a title that players can pick up and play any time they see fit.
Skill fighting games like UFS have the same concept as playing offline. Two characters in the arena fight against each other, and the last person standing is the winner. In skill gaming, both fighters have the same set of moves and abilities so that each player has even chances of winning.
Alternatively, you may come across titles where you need to take a single character throughout various sections and levels to win. Downtown NY is one of those titles, and it tasks you with defeating multiple opponents on the streets and coming out as the last man standing.
Where to Play Skills Games for Real Money?
Here are some factors that will help you to determine the platform where you can play skill games and win actual cash:
A reputable platform with reliable servers

A wide variety of games and genres to choose from

Multiple playing and investment tiers
If you consider the above, you quickly realize that Sitago fulfills all those conditions. It is a platform that is available around the clock to players throughout the world. You can play arcade, sports, fighting, puzzle, and other games. Additionally, you can test all of them for free, and move to play for real money only when you feel like you are ready for the challenge.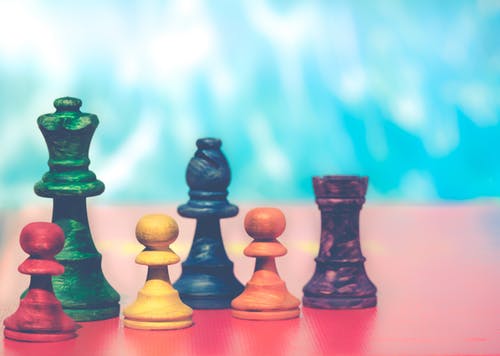 The Bottom Line
It seems like skill gaming offers pretty much everything an average player would want. It allows you to win real money by relying solely on your skills and avoiding luck as the crucial factor that decides the outcome.
Additionally, you have an extensive selection of different genres and titles to pick from, which means everyone can find at least one game they love. Feel free to give skill gaming a shot, and join the thousands that are earning cash by playing!