We have wondered about the concept of a perfect media player for quite some time. The last time we really checked, though, everyone has their own concept about this thing. Some people are good with an intuitive User Interface while others need features like DNLA streaming or YouTube video downloads. As it happens, though, the default media players on Windows or macOS don't offer any of these — almost never. It is the same reason why almost everyone needs a multi-purpose media player like 5KPlayer.
We actually came across 5KPlayer some time before — and were really impressed by what it had to offer. In addition to being one of the most popular third-party players out there, we think it's a grand alternative to Windows Media Player, iTunes or QuickTime Player. In this article, we have a quick review of what this free video player has to offer.
About 5KPlayer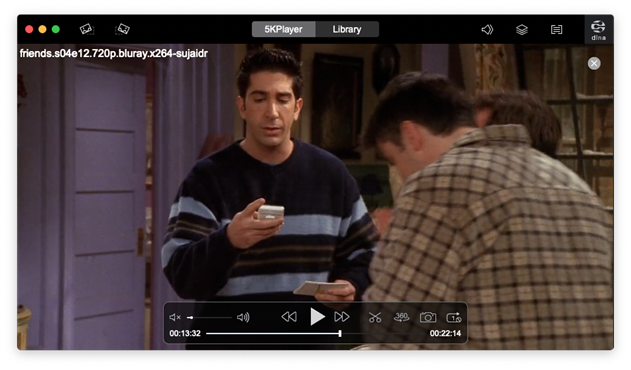 5KPlayer is one of the most popular media players available for Windows and macOS. Compared to default media players on macOS and Windows, 5KPlayer consists of advanced features. More importantly, 5KPlayer aims to become an in-built streamer server inside your computer. You can use 5KPlayer to manage not only the internal library of media content but also radio streams and other video downloads.
Let's cut to the chase, then?
Let's Start with the UI
First off, 5KPlayer has one of the most intuitive yet effective User Interface designs we have seen. You might have already figured out that the player offers so many features. The UI is able to accommodate all features without compromising the ability to use. You will be able to navigate through the program easily and handle all sorts of contents — including video, audio, streams and more. The UI itself could make 5KPlayer probably the best media player for Windows 10. Integration level of the UI also makes it a viable alternative to what iTunes or QuickTime Player has to offer.
It's Playback Time
As we hinted earlier, 5KPlayer can handle a wide variety of media content. Let's have a look on what the tool has to offer while managing video, audio and streams.
High-Quality Video Playback
5KPlayer is one of the very few media players for Windows 10 that can seamlessly handle 4K and HD videos. Thanks to multi-level hardware acceleration, this player would support different types of codecs and quality standards even if you have a mid-range PC or Mac. It's powered by Intel, NVIDIA and AMD. In addition, the player can also handle 360 Degree video content as a bonus. In case you did not guess, you have all sorts of standard options you would expect from a standard video player.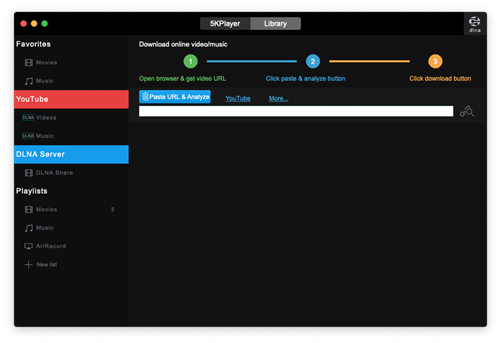 Audio Playback and Beyond
Of course, you would expect 5KPlayer to handle the common MP3 files, but the player does more than that on any day. First of all, you would be able to play both the common and not-so-common audio formats from your device. 5KPlayer also offers advanced support for exclusive codecs. Last but not least, 5KPlayer can act as a radio player as well. That means you will be able to tune into various radio stations and listen to music, news or something else.
On a regular day, 5KPlayer can be the best MP4 player you can come across. However, the support for DLNA and AirPlay streaming enhances the capabilities of the program to a noticeable level. Thanks to the AirPlay support, you will be able to mirror your iPhone/iPad screen to the computer and even record the video as things happen. If you have a streaming app that supports Apple TV sharing, you can stream the content via that channel too. 5KPlayer offers superb level of support for DLNA device customization.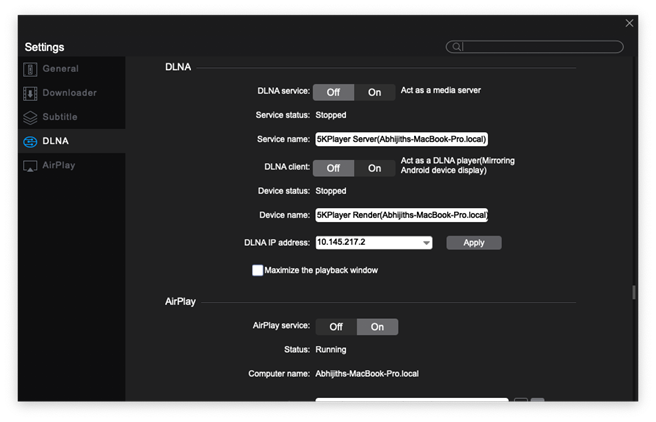 Downloads and Media Library Organization
As we said earlier, 5KPlayer allows you to download content from various websites including YouTube. This comes in handy when you consider that you can create customized media libraries with the help of 5KPlayer. All you have to do is to make sure that you access everything from the software. At the end of the day, the program would allow you to organize every song, movie and video for enhanced access.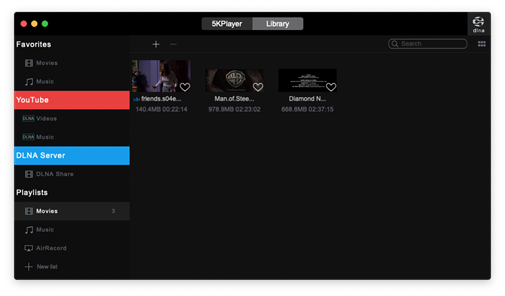 Don't you think these are awesome?
The Bottom Line
There isn't a single thing that prevents us from recommending 5KPlayer to everyone. It packs every feature we have ever expected, and the footprint is very minimal. And, the fact that you have all these in a definitely free package is no less than awesome.