So you've decided that your website needs to grow and that you want to bring your on-line marketing a notch ahead.
In doing so you will most likely come across search engine optimization to increase your traffic.
However, when scouting for an SEO solution you might come to discover that there are many cookie-cutter packages that are presented to you.
How would you go about distinguishing which ones are worth your attention?
In this article I'll outline seven things to look out for to get you ahead of the competition.
Let's begin.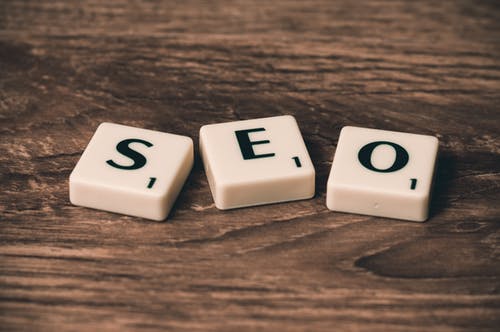 There should be some kind of site audit done on your site.
When traveling to a new place without a map or some direction, you wouldn't know where you're going. Right?
The same holds true for search engine optimization.
Without scoping out the territory first you wouldn't really know what fixes deserve your attention.
The first thing done on your site should be some kind of site audit.
This can include the following from on-page and off-page factors including:
Meta tag analysis – Is there room for improvement to optimize title tags, meta descriptions and heading tags throughout your site?

Backlink analysis – A profile of how many and what quality of websites are linking back to your site.

Desktop and mobile compatibility and speed analysis – How well is your site being displayed across different viewing devices and how is it performing on desktop and mobile for loading times? Upgrading to a

highly rated hosting platform

may be the difference between visitors staying on your site or leaving.

Most importantly you  should be provided some overview of how your site performs by looking through your Google Search Console and Google Analytics. GA is great for observing behavioral aspects such dwell time and bounce rate and GSC is your go to source for other relevant metrics like keyword rankings.



The whole point of a site audit is to establish a blueprint of how to proceed in doing the kind of search engine optimization that actually brings results. 
It boggles my mind how so many solutions lack any kind of site audit.
That's like hiring a contractor to build you a house and not expecting them to work off a blueprint.
This one thing, if nothing else, should not be overlooked.
Are you getting in-content links?
When exploring various solutions you're bound to come across backlinks. 
A backlink is when another site links back to your site. The more high authority websites that link to your site, the higher vote of confidence you earn in Google's eyes. There are many other factors that play a key role in ranking and backlinks are just one piece to the puzzle, but a significant factor that should be taken into consideration.
There are different ways of acquiring backlinks. Most solutions provide little to no backlinks of which the majority of these are spammy automated links. 
The kind of links you should look for are what are known as contextual or in-content links. These links are found within the body of the written content and are acquired through the outreach to other websites.
There is a scale used to rate the quality of such links and that is the link's domain authority. 
To have any type of traction the links presented within your solution should be at least a DA of 20+ with the majority approaching 40+ to see any real gains and stay ahead of your competitors.
In short, the more quality in-content links your website has, the more authoritative  your site becomes.
Your site can have absolutely the best content in the world but if nobody knows about it then that content is pretty much good for nothing.  That's why links are important. They indicate that other take an interest in your content.
This brings us to the next thing, content.
Do you have a content strategy?
Great content is a cornerstone of any SEO strategy. The more fundamental and value driven your content is, the better it will be received by your site's visitors.
There are many things that go into a content strategy and here are a few things to consider:
Having a blog is super important no matter what industry you are in. It is only lack of creativity that prohibits most from finding a way to incorporate a blog onto their site. Does your solution provide content plan for your blog? How often will articles be written on a monthly basis. Depending on the size of your site and your organization a content plan of 3-10 well written blog articles a month should be sufficient for any type of long term growth in traffic.

What kind of content will be written for your blog? Will it just be fluffery to take up space on your site or will it have some direction and provide something of substance to people that actually read it. How will your content be different from the content of your competitors? These are all questions to keep in mind. Just to write something for the purpose of using a keyword is not enough. What value will the content bring to your readers?

Is there a strategy for establishing

Topical Relevance and Authority

for search engines. Instead of just writing one blog after another, you might have some articles that are positioned to be power articles that are linked to by other cluster topics within your blog.

Content audits are also an important piece to any content strategy and are most useful for websites that have a large amount of articles that are dead wood. Cleaning up, consolidating or repurposing content will serve much better results than just leaving poor performing content alone.

The bulk of SEO solutions target a select number of keywords. For example, a provider might target 5-10 keywords a month. This is an outdated and if not a lazy approach. Sure there should be specific targeted keywords but the better approach is to target how many keywords any given page is ranking for and not just any one specific keyword by itself.
There are many ways to create great content and as a rule of thumb, great content is:
Original




Grabs your attention




Informative




And perhaps most importantly…

Consistent
Tracking your progress
The easiest way to see what is going on with your site is to have some kind of dashboard set up for your viewing. 
I prefer using Google Data Studio as I can set it up according to my client's needs and customize a dashboard for their viewing. 
With any type of created dashboard at minimum you should have a way to view:
Total Impressions: an impression is recorded each time your site appears in a search for a user, whether or not they click on your site.

URL Clicks: the amount of times someone actually clicks on your page.

URL Click through rate: CTR is the number of clicks that your page receives divided by the number of times your page is shown: clicks ÷ impressions = CTR.

Bounce Rate: the bounce rate is the number of people who visit your site and leave after viewing one page.

Average Session Duration: the amount of time someone spends on your page, on average.

Average KW Position: the average position of all your keywords combined.
Is there a transparent way to refer to the work?
Your SEO provider should be able to give you a transparent report, showing you the flow of work being done.
This is meant for you to be able to easily stay on top of your deliverables and to see the progression live, 24/7, as it is done. 
This should be the standard.
I like to use Google Sheets and create a tracking workbook that has multiple tabs for my clients to refer to. 
A good standard is to provide accessibility to all deliverables, websites that are to be targeted for outreach, live link placements and anything else that eases the burden of management for you as the client.
What kind of reporting is provided?
Depending on the scope of work, a report should be provided for every type of major milestone and a monthly brief.
This helps you to:
Stay on top of work performed.

Make sense of what was done and why.

Track progress and set expectations for future campaigns.
Reporting should be presented in an easy to understand document outlining important achievements and tasks completed.
Are you being cared for?
There's a lot that goes into SEO and it's understandable that you may want to have a phone call every now and then to keep up with progress and go over any concerns you may have.
If your provider can not carve out the time to talk to you, be weary. Any good provider will make room in their schedule to talk to their client's but also this doesn't mean that you should take advantage of this privilege either and turn into a pestilence. 
Having great customer service is just as important as having quality work.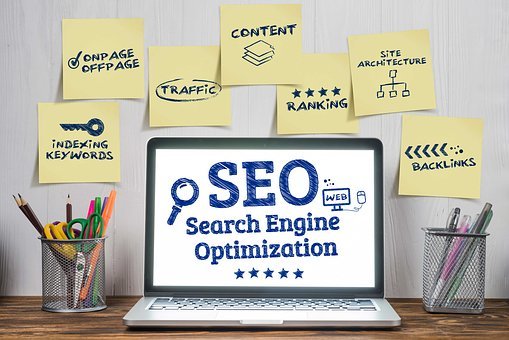 Final thoughts
There are many things to consider when searching for an SEO solution and it can be quite overwhelming as a matter of fact. 
Just as there are different ways to cook the same type of meal, there are different ways in doing search engine optimization. 
The seven things outlined prior will help you get an idea of what to look for and what you should expect when taking on an SEO provider to get you on your way to increasing your website's traffic.
About The Author:

Eric is the founder of Lightwalker.media. He combines a multi-disciplinary approach to digital marketing with hands on experience centered around design.