Teachers do a lot of work! Whether you're lesson planning, teaching, grading classwork, writing reports, or simply printing and copying, there are only so many hours in a day.
Luckily, technology has come on leaps and bounds, and ClipClip has become an invaluable teaching tool due to its ability to improve productivity.
Now you can fly through those time-wasting administrative tasks and focus on what's actually important – teaching!
ClipClip is a free clipboard management software that increases the capability of your computer's clipboard. It accelerates a teacher's workflow by allowing them to copy, edit, organize, and share multiple file types using a single application.
Have you ever copied and pasted something and later wanted to use the same clip again but realized you have already copied over it with something else? What follows is usually a tedious trawl through previously used files and/or websites to find the same clip.
ClipClip fits seamlessly into your digital routine to maximize your productivity and save you from wasting this time.
But it doesn't stop there.
Here are 7 Ways ClipClip Will Make Your Teaching Easy:
1. Optimize Your Digital Workspace
Gone are the days of being able to file everything away into a cabinet or a set of folders. Most teaching work is now done digitally and it's easy to get overwhelmed by all of the different file types, software, and platforms required.
ClipClip enables teachers to optimize their workspace by doing the job of multiple tools and eliminating the need to have lots of different software downloaded, increasing the overall operating speed of your digital device. For example, some of the features offered include:

Copy and paste multiple file types, such as MP4, JPEG, TXT, and HTML
Screen capture and record GIFs and videos
Clipboard editor, including text annotations, pen tool, cropping, spelling corrections, and formatting
Translate clips automatically into another language using designated hotkeys
Visit The Website For A Full List Of ClipClip Use Cases For Teachers.
Moreover, ClipClip allows you to organize your clips in root folders and nested folders. Teachers can use the drag and drop feature, effortlessly arranging saved clips to create an optimized workspace.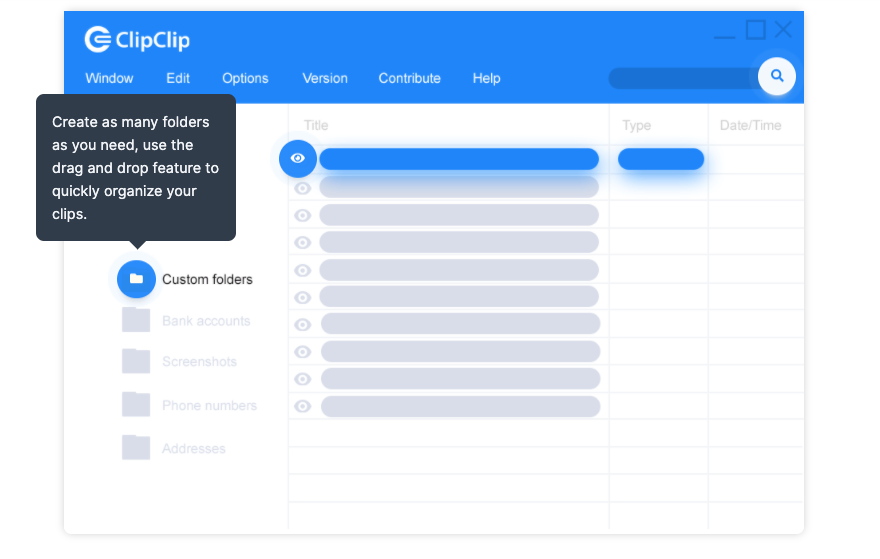 ClipClip lets you create unlimited folders and nested folders for optimal organization.
Can't remember where you've filed away that lesson template? Use the tool's built-in search function to quickly locate the file you need.
2. Grade Classwork Effortlessly
Grading classwork is possibly one of the most tedious tasks for teachers. ClipClip enables you to save frequently-used feedback and corrections that you can save in a folder and access immediately whenever you are grading papers.
You can even automate the process further by designating hotkeys for your most commonly-used comments, pasting them at the click of a few buttons!
3. Efficiently Plan Your Lessons
Lesson planning can also waste precious time and energy. Fortunately, this is another activity that ClipClip can simplify.
Teachers can create and edit lesson plans, rapidly inserting ClipClip's multiple file types, including saved templates, infographics, tables, videos, and simple text. Commonly-used skills and sentence stems can also be effortlessly pasted into documents to create lesson objectives and outcomes.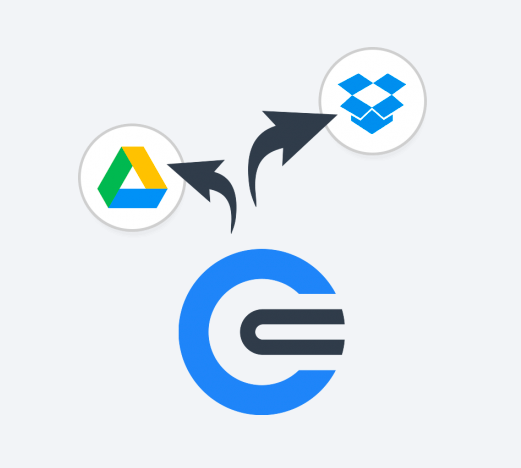 Sync your saved clips with your favorite Cloud service and share them with your colleagues.
In addition, teachers can save hours simply by not reinventing the wheel. By enabling you to sync your saved clips with Cloud services, ClipClip makes it easy to share lesson plans and other resources with colleagues.
4. Eliminate All Distractions
Thanks to ClipClip's expanded clipboard, you no longer have to flick back and forth between browser tabs to find that science video you found on YouTube earlier. As long as you copied the URL when you first discovered it, simply search your clipboard history for "YouTube" and hover your mouse over the preview icons to find the desired video.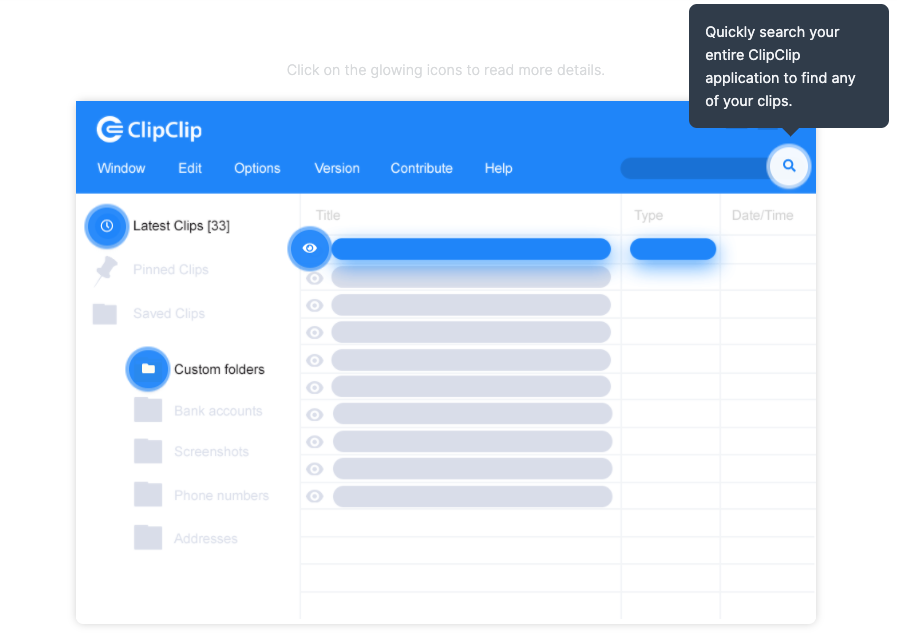 Use ClipClip's in-built search function to find previous clips.
By using ClipClip, teachers can eliminate the need to switch between applications and prevent the inevitable procrastination vortex that often follows.
5. Automate Administrative Tasks
Report writing, answering parent emails, lesson planning, grading papers, creating parental consent forms, etc. A teacher's job involves a lot of paperwork and administrative tasks; ClipClip can accelerate these processes by automating everything.
For example, rather than manually typing out entire emails to parents and students, you could save time by pasting templates, common phrases, sentence stems, and answers to frequently asked questions.
6. Provide Clear Instructions To Students
Written instructions are so last decade. Teachers can now create visual instructions and tutorials for student assignments and, with ClipClip, this is easier than ever.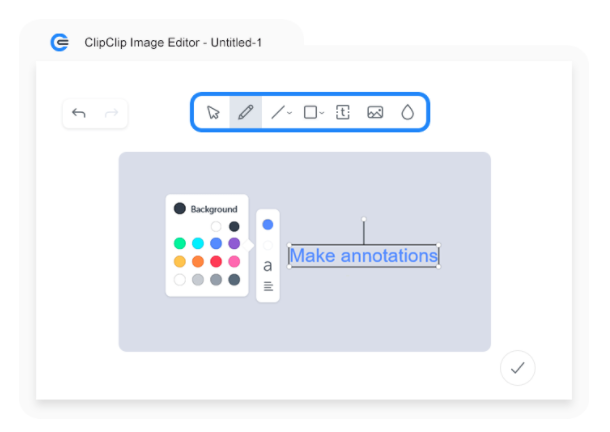 Annotate your screenshots using the ClipClip Image Editor.
Take screenshots and annotate them with arrows, text boxes, and text or even create GIFs or short videos to demonstrate how to complete a task.
7. Deliver Verbal Feedback
Face-to-face feedback is often more beneficial for a student's development than merely writing a few comments on their classwork. However, providing this for each member of the class can be timely and inefficient.
ClipClip enables teachers to create screencast videos of an individual's work while giving verbal feedback. This method is quick and easy to do, as vocalising comments usually takes less time than typing them. What's more, teachers are able to express much more using their voices than by communicating through the written word, which can often be misconstrued.
Make Your Teaching Life Easier and Reclaim Your Time by Downloading ClipClip Today