Your business likely hosts a number of events, from seminars and conferences to happy hour and team-building retreats. However, recent happenings make it impossible to gather in person. Due to the contagious nature of COVID-19, experts recommend people practice social distancing, keeping a minimum of six feet between themselves and others.
Fortunately, your meet-ups can still go on — just in a different format. While you can't stick to the original plan, you can still have an excellent time. Plus, gathering virtually is better than canceling altogether.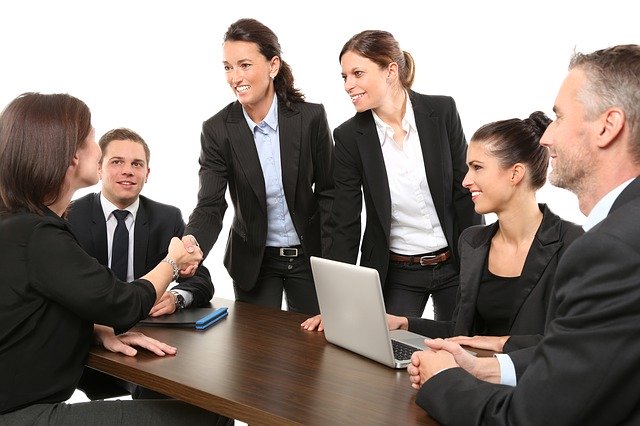 Discover eight interesting alternatives to your organization's upcoming events.
1. Start A Virtual Seminar
A seminar is an opportunity to educate your audience, whether through workshops, guest speakers or demonstrations. Luckily, you don't need to hold your event in a hotel ballroom for it to be effective. Instead, try an online option through a platform like Google Meet or Zoom. 
With these sites, you can invite people to meet in real-time to collaborate, share ideas and watch presentations. The video tool allows people to see each other and hold conversations. The chat function also makes it easy to ask questions while others are speaking. For those that can't sit behind a computer, these programs also work with iOS and Android phones.
2. Gather For An Online Tour
The best part about touring a museum or natural area is that you get to learn something new. While many of these destinations aren't open, you can still get behind the doors virtually. Ask the team to meet up at the same time for one of Google's 360 tours. Afterward, talk about what you learned.
With thousands of destinations available, it's easy to find one related to your industry. If you work closely with the environment, for instance, you can tour the National Museum of Nature and Science in Japan or visit Yosemite National Park in California. With categories including historical figures and events, places, art movements and more, the possibilities are endless.
3. Host An E-Conference
Businesses in all industries can benefit from conferences, allowing leaders to share ideas, bond over shared interests, brainstorm solutions to challenges and more. Even if you're stuck at home, you don't have to give up a chance to network. Instead, host an e-conference through Skype.
The video aspect of the platform makes it easy to collaborate and bounce ideas off one another. You can also allow trusted attendees to join in, whether through sharing their screens or showing off a slide show. Be sure to offer technical support during the event, as some may have issues connecting.
4. Take Your Event Live
Perhaps you want to host a roundtable with the team, or maybe you want to show your appreciation for clients. No matter your purpose, try out Facebook Live for your next event. With this platform, you can broadcast a live video to anyone on your feed or page. If someone misses the show, they can watch the recorded version later.
Ask your viewers to interact while you're on through likes, comments and shares. Encourage people to ask questions and answer them right away. As an alternative, you can ask your viewers questions and request that they respond. If you plan to use the chat feature a lot, it can help to have a second person monitor the feed while you stay on video.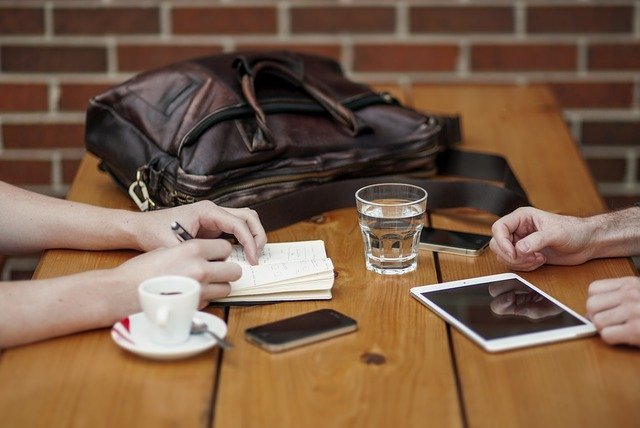 5. Try A Netflix Happy Hour
Do you encourage co-workers to meet up regularly for happy hour? If so, don't let the outbreak put a damper on the fun. Instead, use Netflix Party to watch a TV show or movie together and share your thoughts. This extension, available through Chrome, allows you to view the streaming service on your computer and chat with friends at the same time.
If you can only meet for a half-hour or so, why not try a work-themed show, like "The Office" or "Brooklyn Nine-Nine." If everybody's up for a movie, you can opt for something lighthearted, such as "Office Space" or "The Internship." Ask people to share their thoughts during the showing, and afterward, you can discuss your favorite scenes.
6. Play A Trivia Contest
What team doesn't love heading to the pub for trivia night? You get to test your knowledge, have a drink, and engage in a little friendly competition. While you can't visit your local brewery, you can still mix a cocktail at home and play trivia with your co-workers.
Online team trivia nights are a game-changer for remote companies. They foster camaraderie, boost morale, and sharpen cognitive abilities. Through friendly competition, employees bond, enhance communication and uncover unique strengths. These engaging events provide a refreshing break and promote work-life balance. Join the trend of virtual trivia nights and elevate your company's culture.
7. Start A Q&A Session 
Questions and answer sessions are an excellent way to clear the air and make sure everyone is on the same page going forward, both for employees and clients. While you can't sit around a table together, you can still meet in the digital realm with a platform like Slack. 
Users upload a profile photo, along with their title and contact information, such as an email or phone number. All questions and responses show up in real-time, allowing the team to bounce around ideas. Plus, you get notifications for new messages, meaning you can work on other tasks without losing track of the conversation. 
8. Plan A Lunch And Learn
One excellent team-building activity is to get remote workers together on a call — whether through GoToMeeting, Zoom or Google Meet — and invite someone to lead the session. Have a staff member or local expert speak on industry-related topics, such as marketing on social media or engaging existing customers. Schedule this meet-up during mealtimes so that team members can snack while learning.
If you're short on educational topics, poll your employees on what they'd like to learn. Encourage them to ask questions during the presentation with the chat function, and address them at the end. You can also invite people to share challenges they've faced concerning the topic and how they overcame them.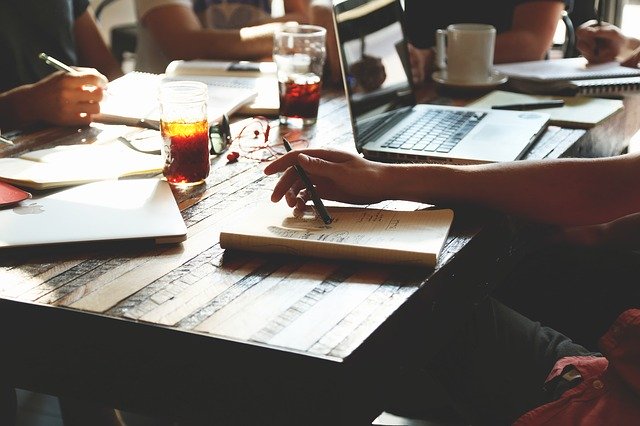 9. Want to Plan a Business Event? Try One of These Virtual Options
The coronavirus pandemic has thrown a wrench in many people's plans. Nevertheless, you don't have to let social distancing stop you from hosting a digital get-together. Try one of the options above to connect with team members, clients, industry experts and more. 
Lexie is a freelance web designer and UX strategist. She loves all things design and spending time with her goldendoodle. Check out her design blog, Design Roast, and follow her on Twitter @lexieludesigner.