No matter how large or small your company may be, it is pertinent that you always be on the lookout for ways to increase productivity. In doing this, you can reduce costs and boost your profit margins. One such way to do this is by investing in SIP trunking. For now, let's take a closer look at SIP trunking, including what it is and the features you shouldn't sacrifice when looking for a service provider.
Why You Need to Invest In SIP Trunking
When you take advantage of SIP trunking, you are ditching the use of traditional phone lines and instead using the Internet to make audio calls. One of the biggest benefits of doing this is that you can save money. You won't have to invest in phone lines that you don't use. Instead, you will only be paying for the lines you need. You can also enjoy a cost savings of around 60 to 80 percent if your service provider offers an unlimited calling plan.

It is imperative to understand that you can have the best of the best SIP trunking service provider, but if you don't have a quality Internet connection, the quality of your calls is going to be poor. A reputable SIP service provider, however, will be able to assess your bandwidth capabilities and make recommendations as to whether or not you need to improve your Internet connection to enjoy the best call quality possible.
Features That You Shouldn't Sacrifice In SIP Trunking
1) Connections With Tier 1 Providers
You will want to invest in SIP trunking that provides direct connect features will tier 1 providers. If your service goes down, being connected with a tier 1 provider means your service will likely be fixed very quickly. And as you likely already know, the quicker your service can be restored, the happier your clients, vendors, distributors, and employees will be.
2) Redundant Data Centers
Call routing provisions is a service you want your service provider to offer, making it extremely important that the provider offers the feature of having redundant data centers. In the event that your system does go down and the service provider is unable to restore it quickly, you will still want to make sure you don't miss any calls from your customers. With call routing provisions, you can have peace of mind in knowing your calls are being routed to the appropriate entities, which will boost customer satisfaction and help ensure you don't miss out on any sales.

3) Enhanced Security
Probably the most notable feature that you won't want to sacrifice when investing in SIP trunking is enhanced security. Similarly important as CRM data security, a service provider worth investing in will provide at the minimum the following security features:
With call barring, you can easily block numbers from certain destinations. Take for example you want to block calls coming from a certain country or nation. With call barring, this is possible.
International toll fraud is quite common, but having credit limits in place allows you to disconnect your service and prevent further costly traffic in the event that a hacker hacks into your SIP trunking system.
4) Audio and Video Conferencing
When it comes to optimizing your communication capabilities, you want to invest in SIP trunking service that offers a video and audio conferencing feature. This feature will likely come in the form of a downloadable application that is supported through your SIP trunking service dashboard. With audio and video conferencing, you can easily host virtual meetings online, making it simple for all pertinent staff members to attend the meetings even when they aren't at the office.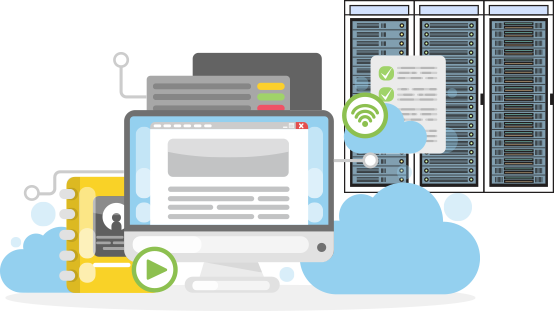 Additional Features That Are Beneficial
No two businesses have the exact same needs, which is why it is so important to assess your needs and pinpoint which features are best for you. Many companies will find the following features to be of the utmost value when searching for SIP trunking service:
5) No contract
6) Pay-as-you-go payment plan
7) Unlimited nationwide calling
8) Voice/SMS integrated numbers
The Takeaway
The savings can be phenomenal with SIP trunking and your employees and customers can enjoy better call quality. SIP trunking is definitely a service you will want to invest in and when you do, make sure you don't sacrifice any of the features listed above.