With the current lockdown situation, everyone out there spends most of their time indoors in order to avoid this virus. Amidst all this, as you have a lot of free time you have AnyTrans a versatile and powerful software that you can try in order to manage and create a backup of your iPhone. With just a few simple steps you easily manage your iPhone in a much organized and user-friendly way as well.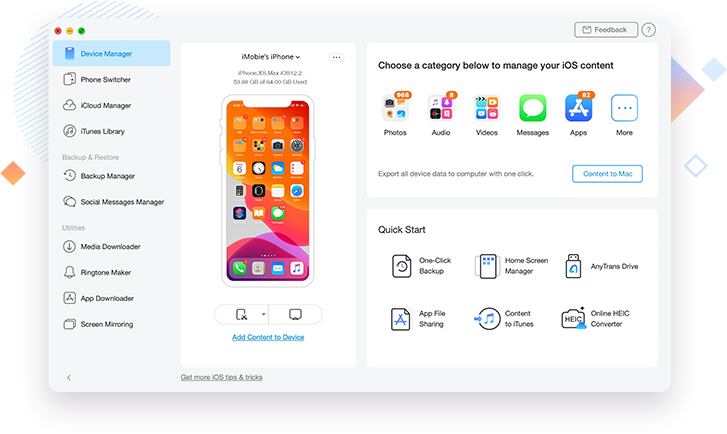 Free 90 Days Giveaway- Enjoy All Pro Features! 
These days, is the special period – the coronavirus pandemic is covering around the world. With the situation of this disease becoming worse, many people are staying at home to stay safe. Do you feel bored during these days? If yes, let's do some meaning. Let's begin at data management and data backup.
Keeping in mind the economic conditions AnyTrans is offering a free 90-day giveaway to all the users offering you all the premium services. This way you can enjoy all the premium services and all the pro features of the app for free.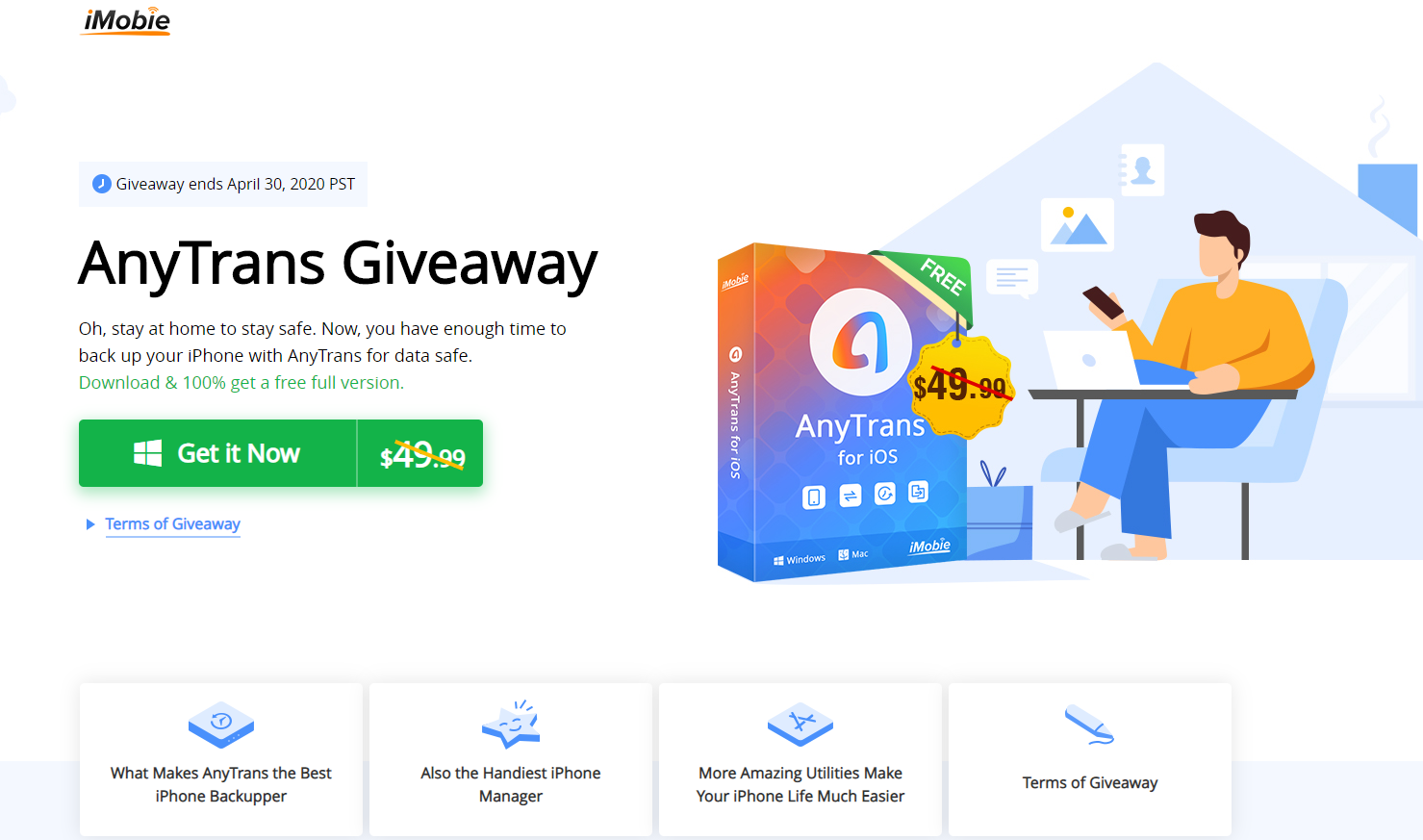 This amazing giveaway is going to expire on the 30th of April. So please don't miss it before it's gone!
Backup Options
With this powerful software, you get 3 different backup solutions that allow you to create a backup of your data according to your needs. You have: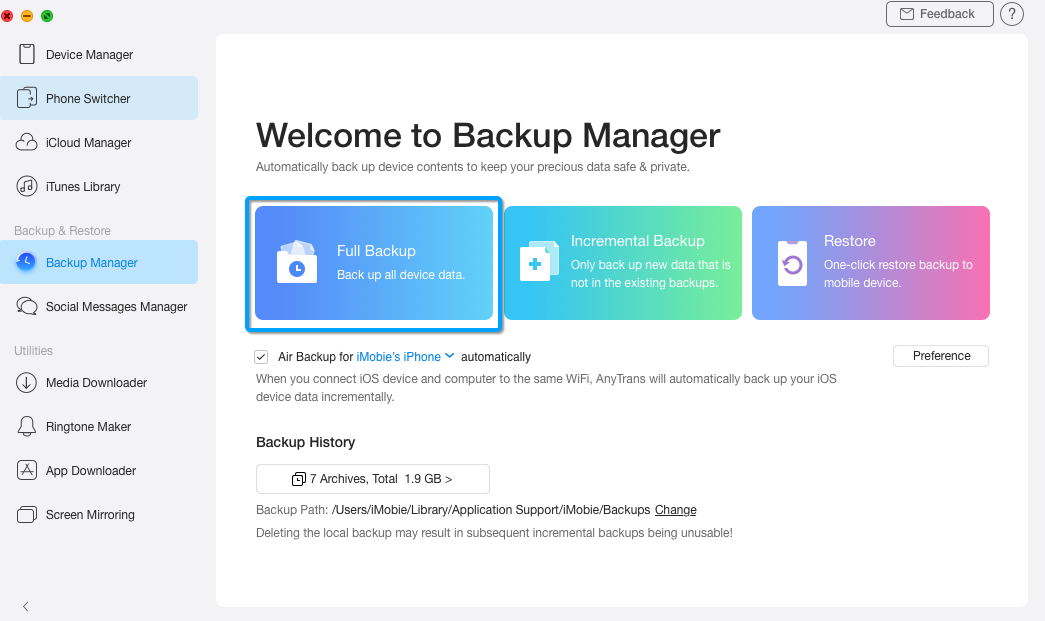 1. Full Backup 
With the full backup option, you get a complete backup of your iPhone along with the backup of 10 additional types of files that are not included in iTunes backup. With just one click you get a complete backup of your settings, media files, and everything else that is there on your iPhone. 
2. Incremental Backup 
As it takes a lot of time and storage space when you do a complete backup of your iPhone. This is where you can choose the option of incremental backup where you get the option of creating a backup of all the new changes in your device along by upgrading and updating your existing backup file that will save you a lot of time and storage space. 
3. Air Backup
If you are not that interested in creating backups on your own then you can choose Air Backup which is an efficient way through which this software automatically backs up your iPhone according to your scheduled timings. 
The Highlights About AnyTrans Backup Feature
AnyTrans is a versatile and useful software that you can create a backup of your iPhone in just a few simple steps. As it is really important that you create a backup of your valuable data so that even if you lose your device you can access your data without any problem. 
Easy To Use
Moreover, you can download this amazing tool for free from its official website. What makes this tool unique is the fact that you do not have any limitation when it comes to making regular backups of your data making it more useful and efficient than iTunes. Besides that, you can also enjoy different backup solutions that are provided by them making it one of the easiest, safer, and more useful software in its category. 
Versatile
When it comes to creating a backup of your data with AmyTrans you get a complete backup of your device that includes the backup of your imported photos, movies, tv shows, apple music, podcast, ringtone, audiobook, and much more providing you a complete backup solution. 

Safe
This is a completely safe and secure tool that is designed to make sure that you get a completely safe backup for your data. You get the option of backing up via USB cables and SSL-secure WiFi connections that allows you to store your data locally. This way you can keep your data secure from all the online threats. With the help of the advanced technology of this software, you can relax as your data is completely safe. 
User Guide
In just a few simple steps you can easily use AnyTrans you can easily manage and create a backup of all of your valuable data. 
You start with the installation of the software on your PC. Once you are done with the installation process you can connect your iPhone with your PC via USB cable or through wifi. Now you just have to follow the simple instructions that you see on the screen and with just a single click secure all of your data.

Besides that, you can also get options such as Photos Management, Audio Management, Media Downloader, Ringtone Maker, and Screen Mirroring. 
Final Verdict
With AnyTrans you get an all-purpose tool that you can use in order to create a backup of your iPhone in a few easy steps. You also get the option of managing all the data that is there on your iOS device as well. Just join the AnyTrans special giveaway campaign now!