Well, it is normal for all of us to email videos to acquaintances or upload videos to social media platforms. But at times we are often confronted with the issue of slow upload of video files. The videos recorded by any DSLR or an advanced smartphone in 4K resolution consume a lot of space and storage. 
The ideal way to upload files faster is to compress 4K video. Considering the significance of data compression in the 4K era, you would want a video converter that can convert and compress your recorded videos in your desired format. Luckily, the WinX HD Video Converter Deluxe can compress your favorite videos and convert them into the desired outputs.    
WinX HD Video Converter Deluxe- The Best Tool to Compress 4K Videos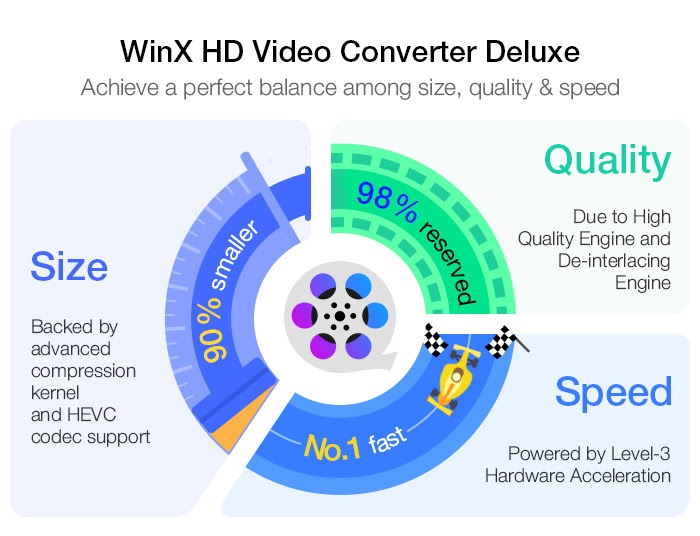 One of the highlighting aspects of the WinX HD Video Converter is its ability to work with almost all video formats. Quite impressively, this video converter tool can support 320 plus video codecs and 50 plus audio codecs. 
What's more, it can reduce video file size up to 90% by eliminating the unwanted parts and other aspects like frame rate and bit rate. The kernel update in the WinX HD video converter also delivers 6x faster speed. Here are some of the essential and signature traits of the WinX HD video converter that cannot be found in other tools. 
1. The Presence of De-Interlacing Tech
The user looking forward to video compression will no longer have to sacrifice the quality of the 4K videos. This 4K video compressor comes equipped with adaptive residual preprocessing, which makes sure that there is no compromise on quality. It also supports the revolutionary HEVC transcoding support that is an added advantage. This enables WinX to strike a fine balance between quality and style. 
2. Overhauled Compression Kernel 
The compression kernel is one of the main highlights behind the efficiency of WinX as a video converter. It also comes equipped with hybrid encoding for effective compression of videos as well as audios. Let's cite an example in this regard. A ten-second 4K video usually consumes 16GB of space. With WinX, you can compress it to an eight MB file. So this depicts the versatile functionality of WinX. 
3. Level-3 Hardware Acceleration 
With the level-3 hardware acceleration, WinX can utilize the cores of your computer's GPU to accelerate the video conversion process. On the other hand, this same mechanism ensures that no extra load is there on the CPU. In other words, by utilizing the full core of GPU, WinX delivers 6x faster video conversion speeds. 
Convert Videos to iPhone12/Pro/11
Well, there are very few video converters out there which would allow you to convert the videos to iPhone 12 and GoPro format. But with WinX, you can resize video dimensions easily. WinX downscales the video resolution in such a manner that there is no loss whatsoever in the quality of the video. Also, you can compress 4K video size to 1080p and 720p. You would also have the flexibility to customize the width and height based on your requirements. 
How to Use WinX HD Video Converter to Compress 4K Video Size to 90% Smaller?
Before using it, we need to install it on our computer. It comes with a Windows version as well as a Mac version. So here are some steps you need to follow while compressing 4K videos. 
1. Import the Video you want to Compress 
Quite interestingly, you can drag and drop the source video into the main UI or click the upload option at the top left corner. On the other hand, if you have multiple video files for resizing, you can load them all for batch processing.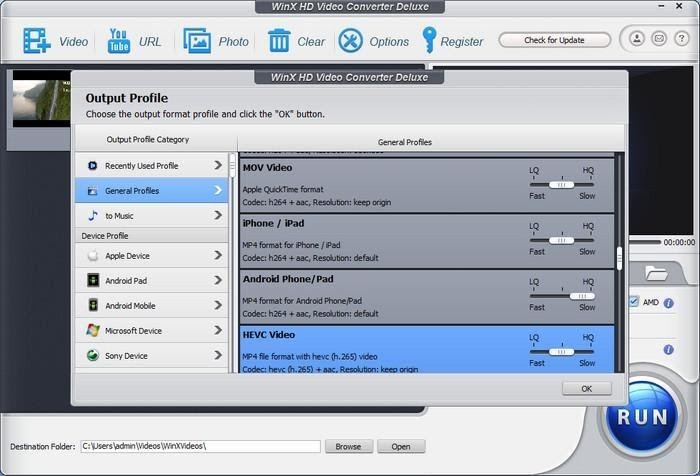 2. Select the Desired Output Format 
As mentioned earlier, WinX provides you with 320 plus output profiles for famous formats, programs, devices and social media platforms. You can select a format which is same or different from the original one.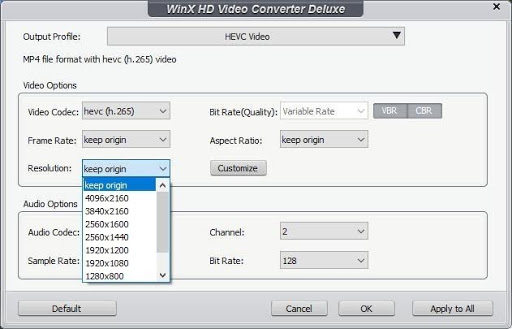 3. Compress the Video File 
In this step, you can apply various editing parameters. For instance, you can adjust the audio, cut the video scenes, crop and increase or decrease the frame rates. These adjustments would help your video to be more customized.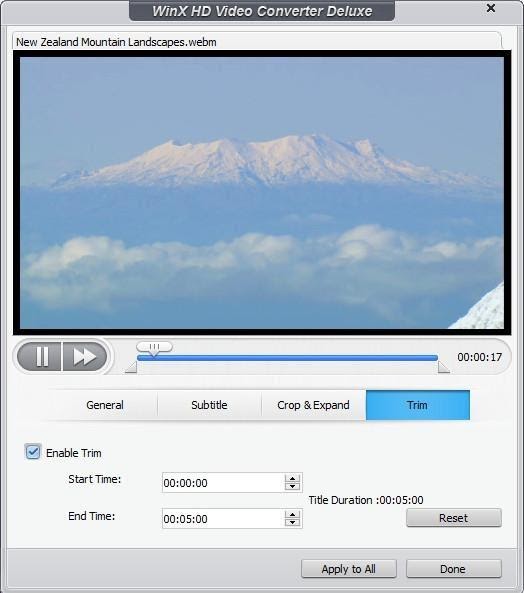 4. Export the File 
After you have done all the things, press the RUN button. WinX would start the conversion process and compress your video as needed.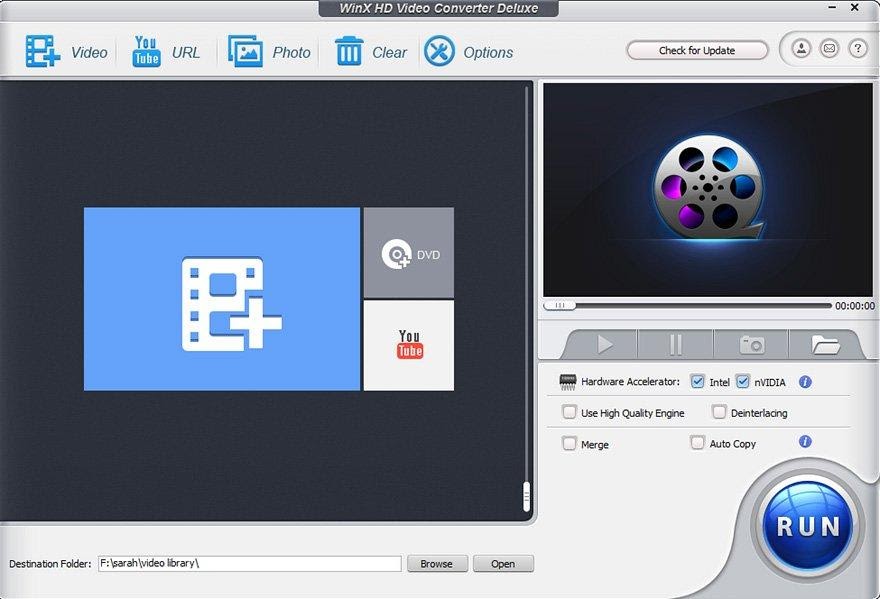 Here is a detailed video guide in case you face any difficulty while compressing 4K videos. 
So as you can see, WinX is a pretty powerful video converter that comes equipped with all the latest features. If you are a professional videographer, you should try the WinX video converter. It also has various modes of video editing that are top-notch. Try WinX HD Video Converter Deluxe for free and convert 4K videos without any fuss.