Since Google brought out it's algorithm changes to penalise sites that were building "unnatural links", webmasters, site owners and SEO's have been scrambling to clean up link profiles to avoid the dreaded "Google Penguin" (the update brought in to clean up unnatural link building").
Here we outline the kind of links you need to be aware of and how to do a full link analysis and removal.
This process is good for removing "automated link penalties only" if you have received notification on Google's search console  of a manual penalty there are extra steps you will need to carry out. See here for more details https://support.google.com/webmasters/answer/35843?hl=en
Tools
In order to audit the links, you have you need not just one but various link analysis tools as well as Google 's Search Console, which contains information about your site.
I recommend: –
Ahrefs – Comprehensive links. This software will uncover links that other link analysis tools won't pick up
Open Site Explorer – Moz is one of the most recognised provider of SEO tools and advice
MajesticSEO – Majestic's Trust Flow Metric for measuring the authoritativeness of a domain is becoming the trusted metric with SEO's
Google Search Console – You will need a Google account and to validate your site with Google. See here to do this https://support.google.com/webmasters/answer/34592?hl=en and https://support.google.com/webmasters/answer/2700611?hl=en to download your links
You will need to download your links by putting in your domain into the above tools. This will generate a spreadsheet and I recommend putting all the spreadsheets into one.
Once you have done this remove duplicate cells. If you are using Office 365 or Excel go into Data > Remove duplicate. I would also sort sites alphabetically as this can save time.
You will now have a long list of links that make up your back link profile.
Analysing Links
So how do you decide which links are troublesome and which aren't? This isn't as difficult as you think. However, depending upon your link profile can be quite time heavy.
I recommend going through each site in your spreadsheet. I use the following processes when analysing links
Keyword heavy – if the link to your site contains a keyword (plumber London, anti-slip decking etc) then this is easiest way to get a site penalised especially if you have a few like this. Before Penguin kicked in 2012, it was recommended to have at least 60% of your links to have keywords in them so if your site has been around for a while you may see quite a few of these. You will need to remove these if they are on a poor site (i.e directory/article submission site/social bookmarking site)
Type Of Site – Before penguin there were a number of sites setup to help companies rank in Google. These include: –
SEO Friendly Directories – These were often submitted in bulk ranging from 50-1000 submissions for any one site. These are often multi category sites and are not niche at all with subjects from ranging from Arts to Travel
Social Bookmarking Sites – These are sites setup to bookmark your favourite sites. Think of Reddit. Again these were manipulated by SEO's and you will often see these with keyword rich links
Article Directories – Whilst not to be confused with editorials these sites like SEO friendly directories often spun articles with the same non authoritative content across many sites. Again you will often find these to be keyword rich
Blog Comments – Blog commenting can be helpful to build your brand and visibility. However, putting in keyword rich links in the blog comments can be seen as manipulation by Google
Forum Profiles – Forum profile or signature links, were a great way to increase rankings in search engines. These were often unrelated to what the site did and again keyword rich
You will need to go through all the links and highlight any that appear unnatural. Use your own common sense (ask yourself if Google didn't exist would I have a link on this site) and also look at Majestic's Trust flow figures or Moz's domain authority figures. If these are around 19 or below I would consider whether these were trusted links. Also look how many links are on the page with your own companies.
Neil at ESP Projects advised "These are automated programs out there to do this work for you, however, I think being thorough here is the key, there is not better detection method then the human eye."
Removal Of Links
As you can imagine finding contact us details and contacting each site to remove the links can be quite daunting. One of the easiest way to do this and track progress is to use a program called Rmoov. You will need an email address from the domain you are removing links for to use this program. Basically upload your links and the site will make contact with the site using a templated email shot asking them politely to remove the links. It will also check to see if this have done so and if not email them again.

You will need to check your email frequently on this as some site owners will communicate with you with cost to remove the link, notification they have or will soon do so. I would recommend updating Rmoov as you can get email correspondence to avoid upsetting any site owners. After all they are doing you a favour by removing your link!!
Rmoov will also produce a report for you use as evidence in a manual reconsideration request should you be hit by a manual penalty.
For any sites you can remove I would go through them one more time and just make sure you have exhausted all ways to contact the site via email, contact us form or whois information.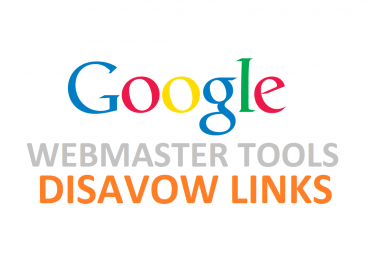 Disavow
Once you have removed the links, you will need to tell Google about any that you haven't been able to remove so they can remove your association with them internally. (please note the link will still exist in link profile software but Google will know you have done your very best to remove the link and will disassociate you from it). To create a disavow you need to open a blank txt document and list the sites that you haven't been able to remove. See here for help with this.
Once you have done this make sure you are logged into Google's search console and go to this web address https://www.google.com/webmasters/tools/disavow-links-main. Follow the instructions to submit your disavow. A word of warning here make sure you only disavow the links you know you haven't been able to remove. Don't remove links you consider to be helpful to your site!!