Regardless of the line of business, customer service and customer support are a business'foundation. Customers help businesses grow within an industry and make a name for themselves; however, many businesses either knowingly or unknowingly overlook this factor.
It shouldn't surprise anyone that customers are more likely to align their loyalty toward a brand or business that offers them excellent customer service – not just during a sale but at all other times as well.
A business with a weak customer support system will face a variety of concerns. Some of these are: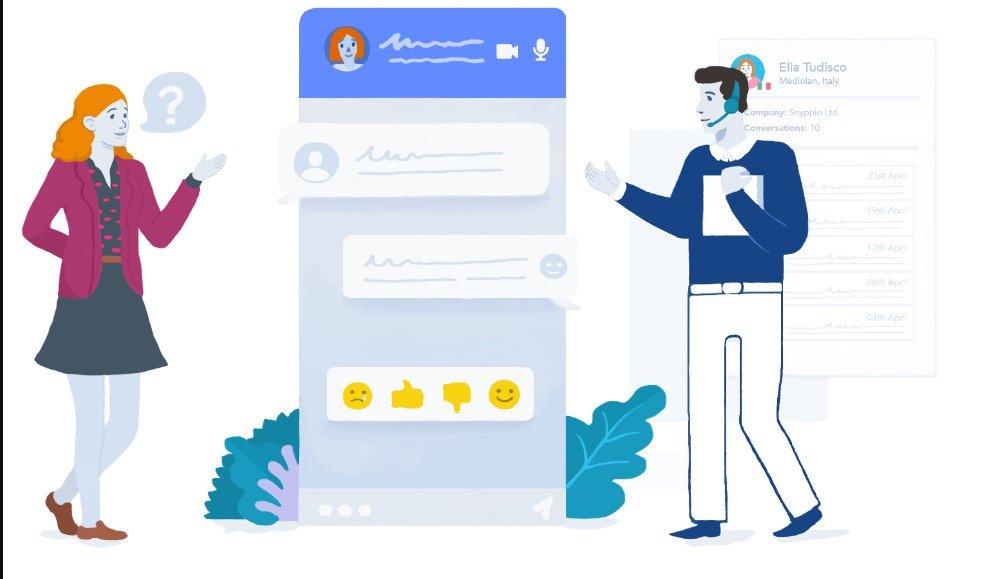 Lack of personalized customer service (IVRs instead of real-time agents).
Wastage of time and money on phone or email support compared with live chat.
Lack of cost effectiveness for businesses who spend unnecessarily on set-up and maintenance of customer support tools.
Lack of productivity for customer support teams.
Lack of sales for e-commerce websites without a live chat service to guide customers through the buying process.
Acquire Review: How Does it Help?
Acquire, a multi-channel messaging platform for businesses, enables them to bridge the communication gap between the business and its customers. The platform saves the time that customers spend waiting in line to get through the IVR to reach a real person.It also allows customers to multi-task while on a live chat. The live chat option, when used by e-commerce businesses, also allows customers to chat with customer support staff who can guide them through the purchasing and billing process. When available 24/7, live chat can increase company sales by as much as 23%.
Acquire helps monitor staff efficiency by using the tool to obtain feedback from prospective, as well as existing, customers. A recent study revealed that on average, a live chat agent responds to a customer query within 23 seconds. At the same time, it takes less than 42 seconds (on average) to provide the customer with a resolution.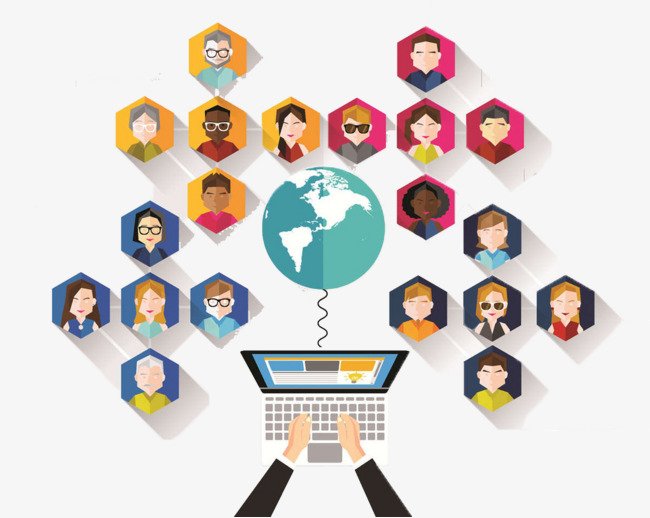 Acquire Review: Services Provided
As the first multi-channel messaging platform for businesses, Acquire brings customer support services that extend beyond the scope of live chat, despite being one of the most crucial features a company can offer.
Live Chat, Video Calls and Video Chat
Acquire's live chat feature is one of the fastest and most-effective tools a customer can use, via a website or a mobile application. It allows asupport team to send targeted messages to customers based on their behavior, as well as to continue conversations from an old chat, so customers don't have to repeat their queries. It also allows businessesto invite more than one agent into a chat to provide customers with the best possible solution.
Acquire offers a video chat option for businesses to connect to and engage with their customers on a more personal level to drive up sales. Video chats and calls are faster than any other means of communication, which saves valuable time and increases productivity.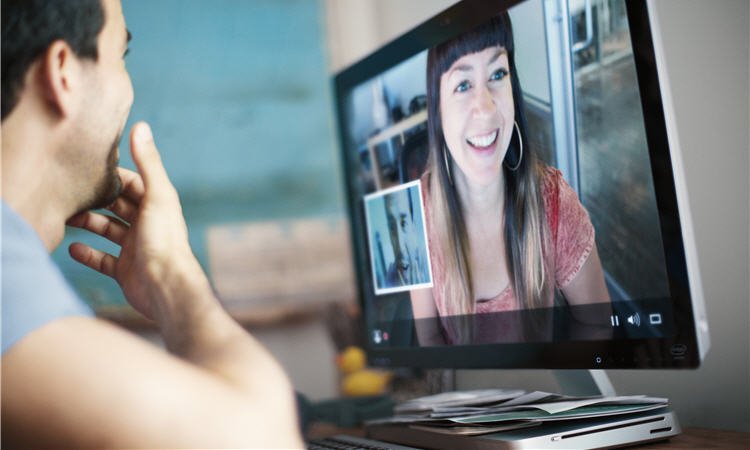 Real-time Interaction with Customer's Web Screen Co-Browsing
Another popular feature offered by Acquire is co-browsing. Cobrowse allows businesses to chat with customers and interact with their web-screens in real time. This feature can be used to navigate customers to the right page or product, prevent unnecessary third-party downloads, and control the level of customer information (such as billing details) that your agent can access.
Co-browsing is highly critical in increasing customer engagement and service. Video calls, when compared with co-browsing, drastically increase sales and result in better profits for your business. It also enables agents to take over the customer's screen toresolve any problems leading to customer frustration and a lack of sales.
Chatbots Reduce Customer Wait Time andEmployee Workload
Acquire's highly-efficient, AI-based chatbots are the perfect team members for easing up the workload on customer service agents and reducing customer wait time. An existing knowledge base, FAQs and chat history can be used to establish the foundation of the chatbot and watch it adapt to the queries expressed by customers.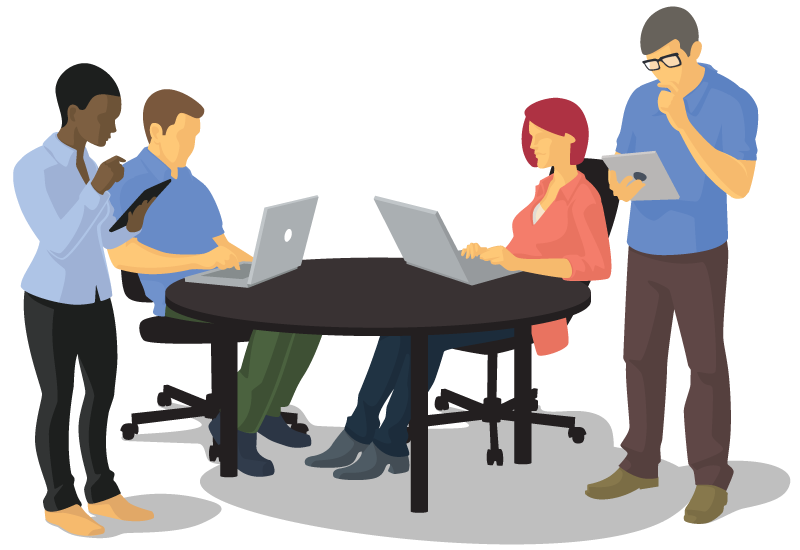 These bots use available information to resolve customer queries and can be trained to route prospective sales leads through proper channels to a human representative.
While the bots are qualified and based on AI, they can interpret customer queries and answer them quickly; even when the questions are beyond the bot's parameters.It reacts by channelling the customer to a human support representative.
Acquire Review: How to Get Started?
Acquire allows customers to trial their services for free for 14dayswithout asking for any billing details. This allows business owners to explore the services offered and gauge how bestto utilize their features and services. The sign-up process is fairly-simple:
Go to the homepage https://acquire.io/.
Click on "Try for Free" atthe top right-hand corner.
Provide your name, company name and business email.
Create a password.
Providethe size of your team and your position or title.
Check your email for a verification code, enter it on the screen and click "next".
After verification, add agents to take the chats coming to your business website.
Copy the code seen on thescreen to install the chat messenger on your business website and paste it intothe header section of the website.
Visit https://app.acquire.io/.Login to your account using your credentials to access the dashboard and explore the site's functions.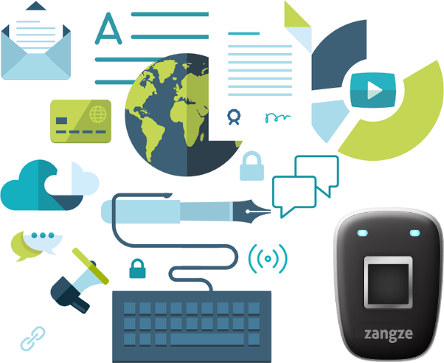 Acquire Review: Pricing
Acquire offers three pricing packages, depending on team size and requirements.
The Basic, or free, plan is perfect for new businesses having only one agent. The plan offers:
250 customer profiles
Chat messenger
1 campaign and trigger
Facebook and Slack integration
Email
Offline form to capture details
The Premium plan charges $25 per agent and is perfectfor growing businesses. The plan offers:
Unlimited customer profiles
Video and voice chat
Co-browsing and screen sharing
Complete integration
Reporting
Unlimited campaigns and triggers
The most recommended and popular package is the Team plan.  It charges $200 for the first 5 agents and $40 per month for every additional agent.  It includes all the features of the Premium plan and is perfectfor expanding teams.  The plan offers:
5 agents and the Premium plan
AI chatbot with knowledge-base
Live chat performance
Mobile SDK for Android and iOS
Video and voice call recording
Team analytics
Acquire Review: Final Verdict
Acquire is a great product for businesses of all sizes and strengths.  Its competitive pricing and highly-essential features make it worth a free trial. Businesses losing sales because of lagging customer support should consider Acquire. Its live chat and video chat options can quickly lead to an increase in both sales and growth.