The conventional methods of marketing and advertising like Television,banners, flyers etc. have worked for businesses for years but with the new emerging, restless and highly competitive markets, these methods are a thing of the past. For the insightful and informed customer of today and for the ease of advertisers and publishers is designed Native Advertising.
Though it was doing rounds in the market for the past few years, native ads caught everyone's attention in the last year and since then have become a trending part of the advertising community. According to recent studies, native ads attract up to 60% more attention of customers in comparison to normal ad banners.
They have become an effective tool for content marketing and monetisation. In this respect, a platform that has grown tremendously in the past years by providing content discovery, product recommendations and effective native advertising is, AdNow.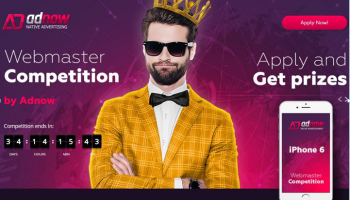 AdNow has a global reach with over 150000 publishers, 140000000 impressions per day, 1700 advertisers in over 107 countries. AdNow.com allows publishers to monetize their blogs by placing special widgets on their website.The Widgets are fully customizable. The publishers start receiving profits in a week.
Getting started 
The registration process is simple and can be done by publishers at https://adnow.com/publishers and advertisers at https://adnow.com/advertisers.
There are however some rules for both website owners, advertisers and publishers. To begin with, the websites must not have broken copyright laws.
With respect to the content, the website must not contain objectionable content like adult, spam, spyware, adware and malware. It should also not promote any kind of illegal activities.
For the publishers, they must not use bots or software to manipulate clicks. They should also not click on their own ads or ask others to do. The use of proxies, PTC sites and auto refreshing sites to generate fake traffic is also not permitted.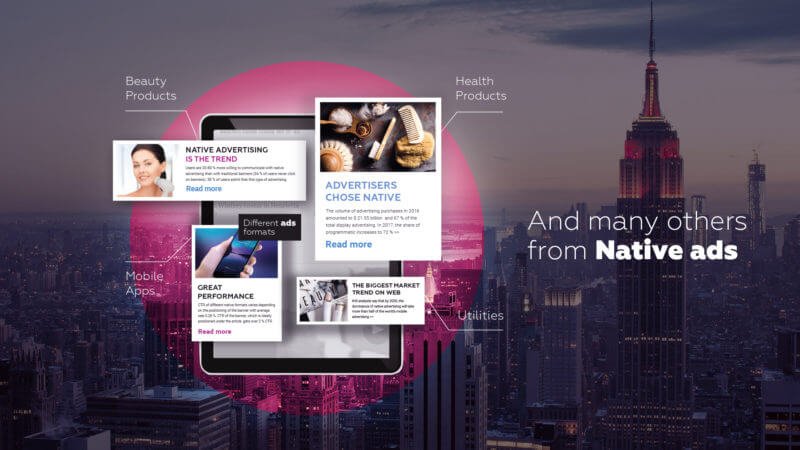 What's for the Publishers
AdNow has a host of benefits for the publishers. AdNow uses safe and secure mediums like PayPal, Wire and ePayments for weekly pay out starting with $20. It also ensures that there areno code conflicts with other ad systems.
The ad widgets can be easily customised as per the need of the publisher. All ads are pre-moderated and go through a process of safety check to ensure security. AdNow also provides personal account manager with local language support making it accessible for publishers from all geographies.
Also, non-English sites can join this native ad network and can publish in their local languages. Advertising format is same as the website format with an average native ad CTR of 1.15%. The setup process is quick and hassle-free.
AdNow provides global coverage and comes with competitive rates. The publishers also have the facility to track their revenue and performance real time.There is a 5% Referral program for the publishers.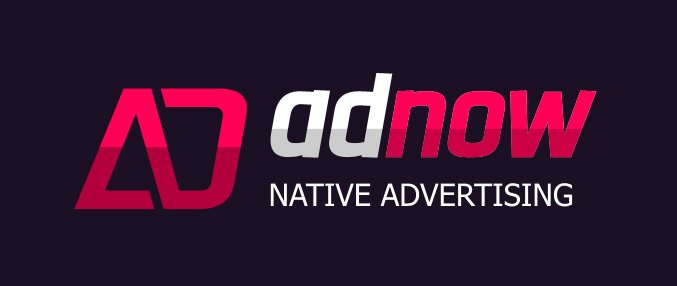 What's for the advertisers? 
For the advertisers, there are many advantages too. There is thorough analysis of the traffic and no fraud is permitted. It also offers as low as $0.10 per CPC.
Native advertising is embedded so that it feels like a part of the content which provides high CTR which in turn engages traffic. They provide full support and help with creative advice on
content discovery and product recommendations.
AdNow has their own set of trustable publishers comprising of inventory with worldwide geography, which is improved everyday by their publisher's department team. There is also an option of setting daily budget limit per campaign.
AdNow also targets your campaign by all browsers, operating systems and desktop and mobile devices. It also chooses the best time to target your campaign so that maximum traffic is attracted to your website.
Concluding
With AdNow's Macros IDs advertisers can know details of their campaign and can also create a list of websites they do not want to display their ads on. It's best to visit AdNow website and have a look what they have to offer. Let us know your thoughts about this Ad platform in the comments below or join this DigitalPoint thread here – https://forums.digitalpoint.com/threads/adnow-native-ads-official-thread.2765376/