There is no doubt over the fact that Android is the dominating OS out here. Considering that, it's a kind of a shame that we still don't have an official utility to manage your Android device. That is why we were excited to try out AnyTrans for Android when the developers reached out to us. Of course, we have used AnyTrans before, but the new version packs a cool bunch of features.
So, down below, we will be talking about the latest version of this Android smartphone management utility. In particular, we will focus on how some of the new features would help you manage data that you've stored in your Android device.
An Intro to AnyTrans for Android
We could easily call AnyTrans for Android the iTunes for Android but then, iTunes can be a pain in the ass. In the case of AnyTrans, however, it's full of useful features. AnyTrans is actually available for both Android and iOS but we are talking about the former only. Chances are, you may be already familiar with the Android app of AnyTrans.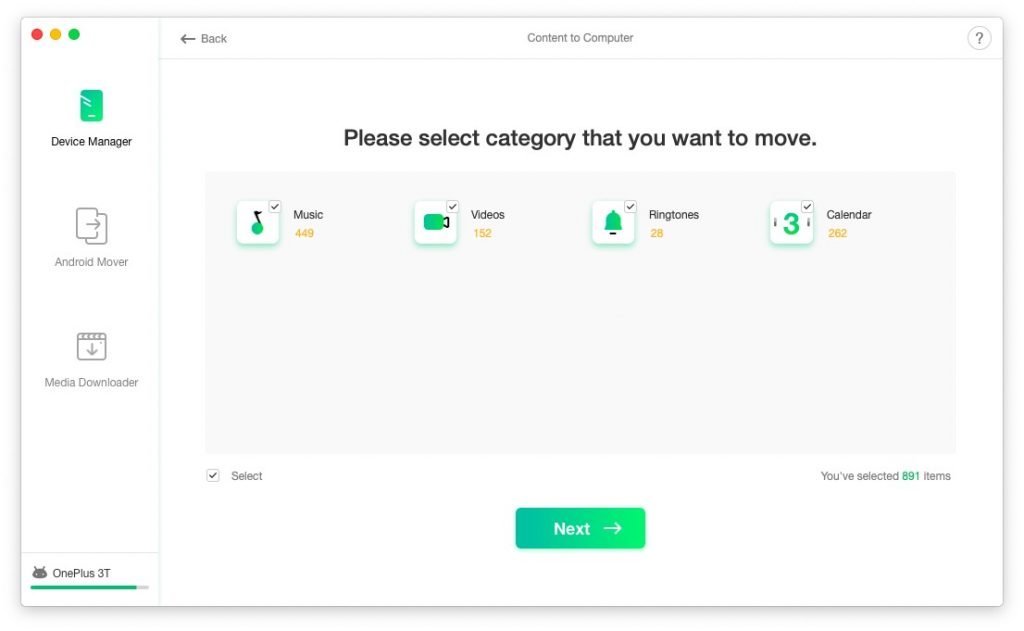 Here, however, we will be talking about the AnyTrans Desktop app and how it makes a lot of things easier.
Many Ways to Connect
AnyTrans for Android now lets you connect to your computer via two methods: via USB and Wi-Fi.
Connecting via USB is super-easy. Once you are connected and turned on USB Debugging, AnyTrans would install the necessary stuff on your smartphone. In a second or two, you will be able to manage everything — from copying files between your computer and smartphone to dealing with different contacts.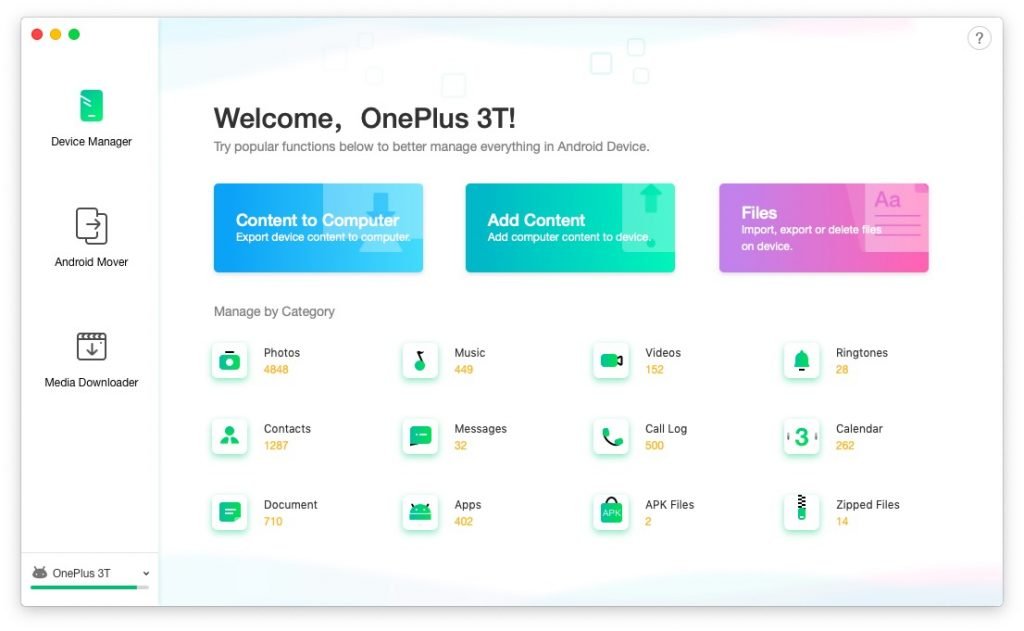 If you don't like wires, however, there is the option for Wi-Fi connection. To do this, you have to install the AnyTrans app on smartphone, connect both devices to the same Wi-Fi network and scan a simple QR code. You will be able to do the same things, over the air.
This is, if you ask me, the epitome of convenience.
Move Your Data Effortlessly
Did you recently shift to Android from iOS? Well, you're in the right spot.
The new version of AnyTrans has a dedicated section named Android Mover. This section allows you to move data from one Android device to another, transfer data from iOS device to Android and even iTunes library to Android. In other words, AnyTrans is the perfect solution for migrating data from one device to another.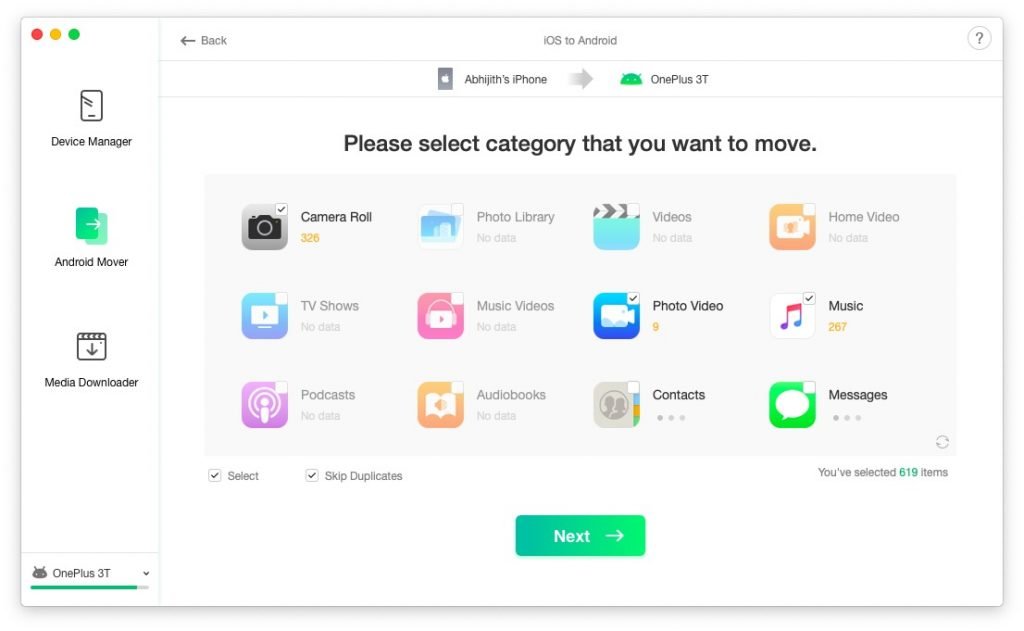 Because it's a dedicated tool, you don't have to worry about data corruption or on-the-way loss of the same. To use this feature, you have to connect two devices and follow the instruction on the wizard, which, we've to say, is uber-cool.
Media Downloader
This is kind of a sweet bonus we found in AnyTrans for Android. You can use the same tool to grab video and audio content from different platforms across the web. The list includes YouTube, Vimeo, Soundcloud and TED etc.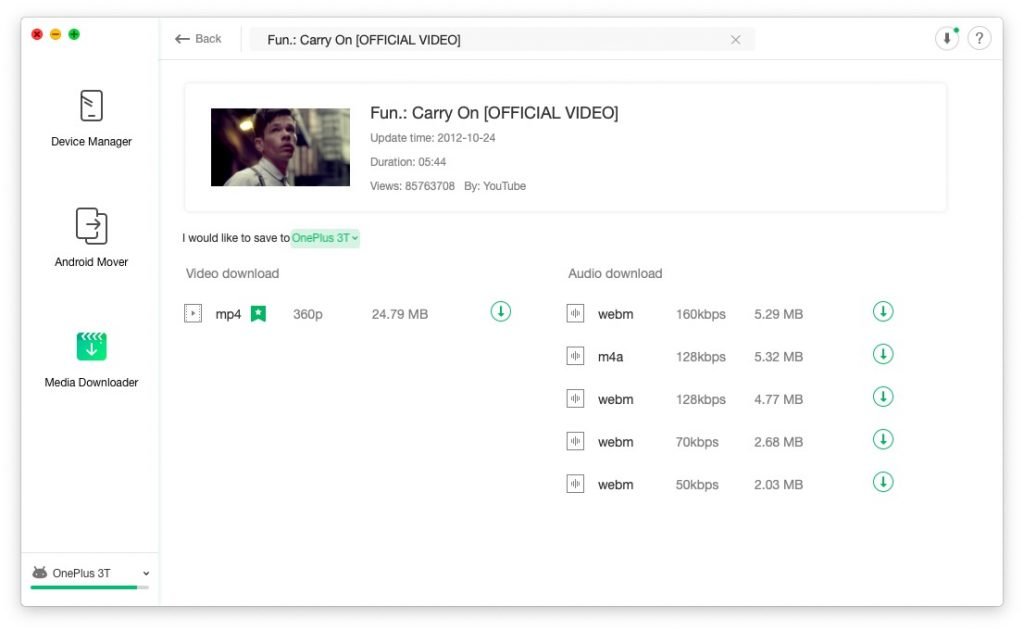 Once you provide the link, AnyTrans would show you the potential download options. In a second or so, the tool would start the download process, and boom: the video would be saved to your device or the Download folder, as you had chosen.
We know this is an additional feature, but something worth having for sure.
Our Take on UI and Performance
AnyTrans for Android is the Android management with the best UI, period. We are not even being skeptical here. This tool does the job very well when it comes to managing your data between or within the devices. It's also great that you can access the same features using a web-based interface as well. At the end of the day, the UI is intuitive.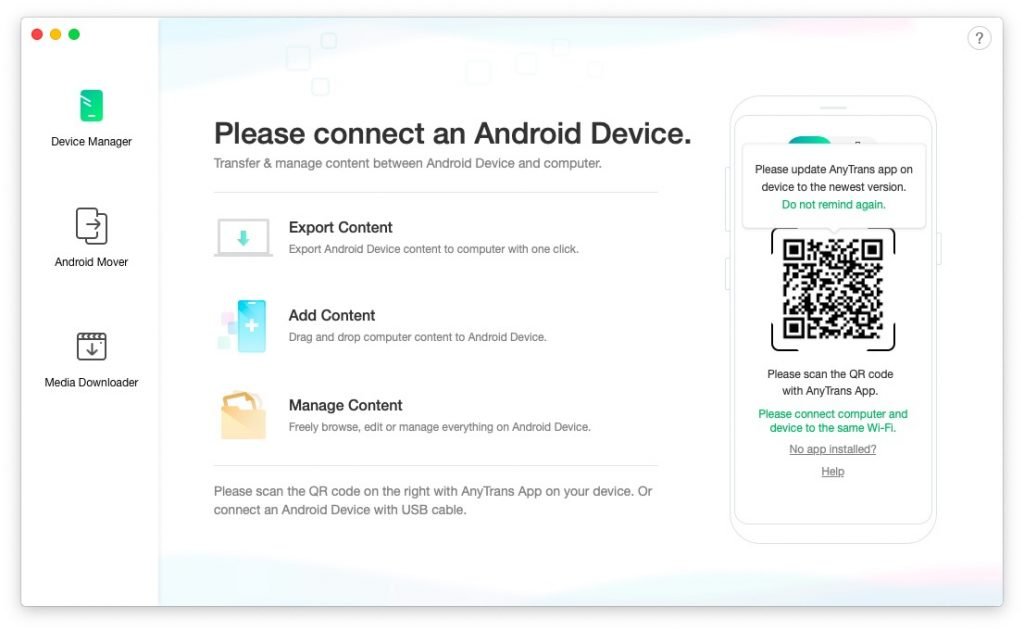 Even when connected via Wi-Fi, AnyTrans offers some of the best speeds. This is a reason why we personally prefer the Wi-Fi connection over USB connection — so will you.
The Bottom Line
At the end of the day, we are 100% confident to recommend AnyTrans for Android to our readers. It's that kind of investment you would never regret. If you ask me, the new version adds so many cherries on top — making the whole ordeal of Android device management easier. And, it's true that we are expecting more and more features from the developer. So, make sure you download AnyTrans and have your own take.