Business intelligence tools are absolutely critical to performing well in today's dynamic and highly automated business environments. Applications of business intelligence tools such as relational search engines, AI-driven data analytics, and embedded analytics are key to achieving a vital edge in contemporary business dealings.
Here's why.
Decision Making Is Faster With Business Intelligence Tools
The relational search engine far outstrips the capabilities of the older object search based model. Now, businesses can install this business intelligence tool across their organizations, enabling the rapid development of reports by anyone. Users do not need special abilities or training to use a relational search engine, which further adds to its value.
Users can also generate data visualization models such as charts and dashboards to succinctly display their findings. These findings can then be used as inputs for important decisions related to any business challenge. The use of the relational search engine yields almost instantaneous results, transforming raw data into potential actions, which in turn, delivers the opportunity to make business decisions in real-time.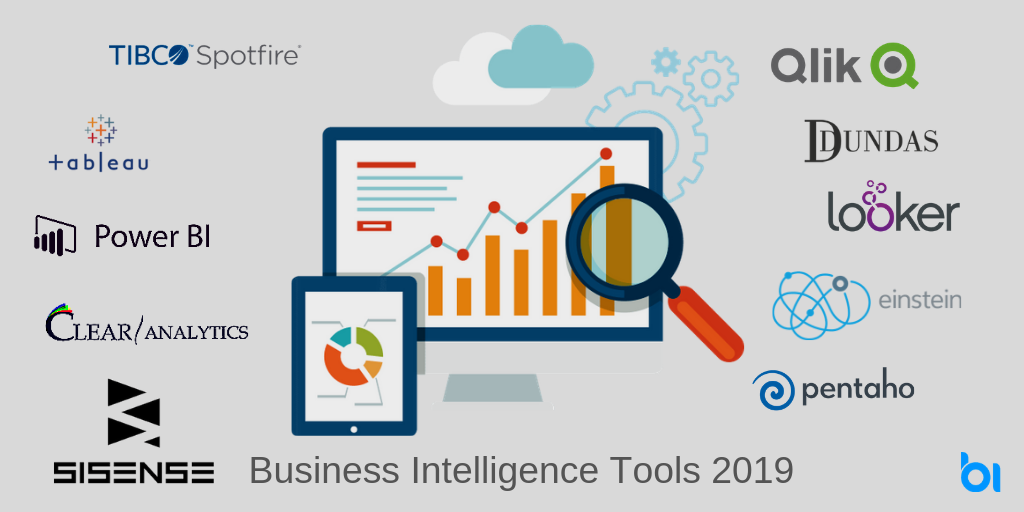 Fast Report Generation Equals Quick Decision Making
Organizations can access billions of diverse pieces of data by using these business intelligence tools to collect, structure, and interpret data for further use.
Applications can include developing reports for sales, HR, finance, research and development, and other core and support departments across the organization. Additional applications of these business intelligence tools encompass the creation of presentations, daily, weekly, monthly, or annual reports.
Fine-Tune Innovation And Response Times
Business intelligence tools such as the relational search engine, AI-driven data analytics or embedded analytics from companies like ThoughtSpot help drive innovation and rapid response times. Market innovations are like a moving target. Either the organization leads the drive to bring new products and services to the fore, or it must respond to competitors.
Either way, AI and other applications help to drive innovation, how the organization responds and how rapid this response time is. Using a business intelligence tool to help achieve these goals is just plain smart thinking.
Integrate Departments And Reduce Silo Effects
Business intelligence tools are also ideal for collating data across divisions for analysis. Analyzing data from diverse departments helps integrate business applications. It will also aid in maximizing the potential of each department together with integrating decisions to promote productivity. Management can reduce operational costs, augment decision-making and minimize harmful silo effects that discourage streamlined activities.
Back-Office System Integration
Managers can apply business intelligence tools to integrate their back-office systems across the organization. Many organizations sit with a variety of business intelligence tools that are underutilized. When these systems and the processes used are refined, intelligent applications augment efficiencies, decrease costs and drive profits.
Fast-Track Time To Value
Management can focus on developing systems and processes that fast-track time to value by creating informed strategies that focus on integration. The ability to quickly collect, analyze and present data from diverse sources throughout the organization is vital to harnessing existing resources for more effective implementation.
When all the information you need is readily available, strategizing is simpler, allowing decision-makers and users to quickly see what is required. All of this knowledge translates into improved organizing of processes to achieve shorter times between resource use and returns on profits.
Prepare For Success
Applications of business intelligence tools are essential for the 21st-century organization. Investing in the future of your organization with business intelligence tools will give your company the competitive edge it needs to thrive.