With the introduction of music converters in the market, you now have the option of converting your video or audio files into your desired format. This is what makes it really convenient for you to download and enjoy your favorite music on your device. 
In this article, we are going to share with you the details of one of the most music converters that are there in the market and what makes it really amazing and efficient over other online music convertors. 
Audfree Tidal Music Converter is one of the most amazing and productive music converters that you can download online. You can use Audfree Tidal Music Converter in order to download music from online music stream services Tidal and HiFi. What makes this converter unique is the fact that you can download all these music files into your desired format that will allow you to access these music files easily. 
Tidal is an online music streaming service where you can listen to your favorite tracks, exclusive interviews of famous personalities and individuals, and some mind-blowing videos that you can enjoy as you subscribe to their affordable service. You also have the option of checking out the playlists that are created by your favorite artist so that you can see what they like. 
Coming back to Audfree Tidal Music Converter you can use this converter in order to download and convert your favorite music from this online streaming service. For that, you also get Tidal to MP3 Converter which will further make this process more easy and convenient for you.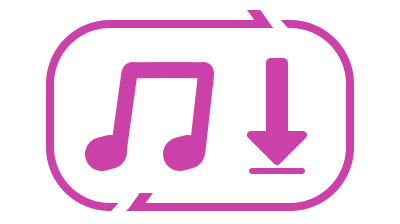 A Perfect Music Download And Converter
With Audfree Tidal Music Converter you get an amazing and versatile converter that you can use to download music from Tidal and convert these files into a format that is supported by Windows and Mac. This app also provides Tidal users the option to control the playback of Tidal tracks that they are listening to on their PCs. 
With the help of this amazing converter, you can easily download the files and play them on your device even if Tidal is not supported by your device. This is how not only you can download your favorite music files but can use them without using the Tidal app. 
What makes this converter the best in its class is the fact that you get a range of options when it comes to downloading and converting your favorite music files. You can convert your music files to all the popular formats including WAV, ACC, MP3, M4A, and many more. That too while preserving the original quality of the file. 
User Guide
Using this innovative and amazing converter is also quite easy. All you need to do is follow these few simple steps and you are done downloading and converting your music file. 
1. Downloading, Installation, And Registration
You start by downloading this converter from its official website and follow the simple instructions that you see on your screen in order to complete the easy installation process. 
Thereafter you can register your product and use it to its full extent. Although, you also get a free option with this converter that you can try and make yourself satisfied with the quality and options that you get with this converter.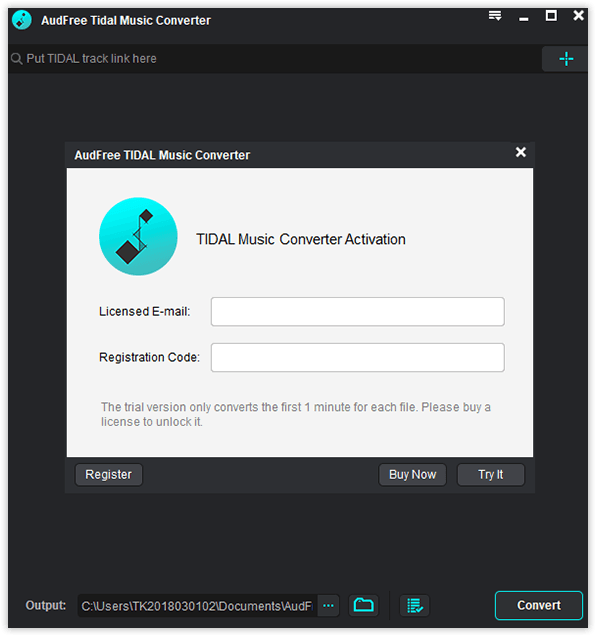 2. Drag And Drop Tidal Files Into The App
Now that you are done with the registration process all you need to do is drag and drop these files that you see to the app and click on the converter button that you see at the bottom right of your screen. You also get the option of changing the output destination there, which will make it easier for you to manage your files.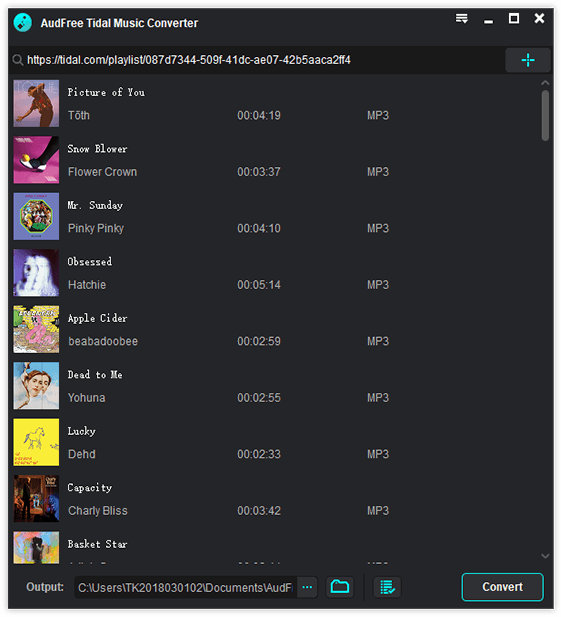 3. Customization Of Audio Format 
The next step in this process is that you customize the format of the files and other output settings according to your needs. Although you can ignore this step if you want a factory setting for your converted files.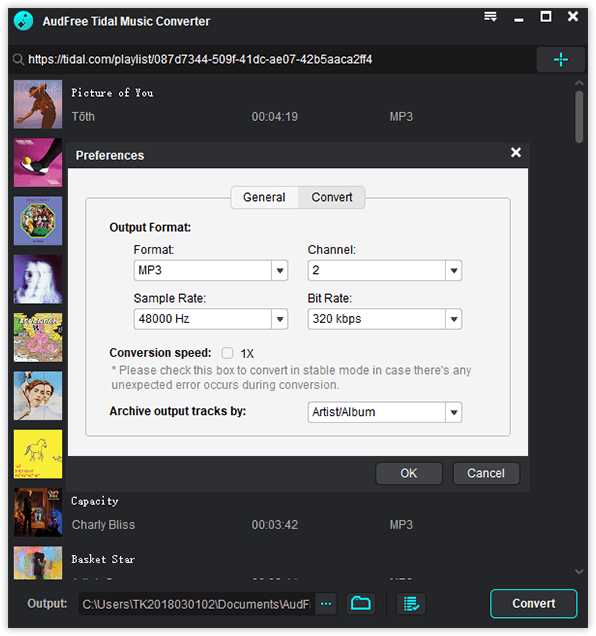 4. Prepping Songs For Offline Download And Playback 
Lastly, you start by downloading your files so that you can use them in offline mode as well. This is where you can also make these files compatible with your device allowing you to play the music files without the installation of the Tidal app.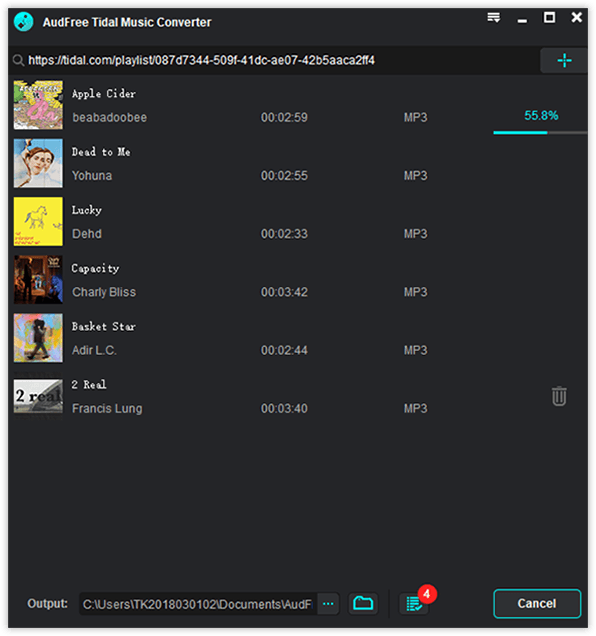 Following all these simple steps is how you can use Audfree Tidal Music Converter to convert and download your favorite music files on Windows or Mac. 
Conclusion
With Audfree Tidal Music Converter you get a versatile and efficient converter that is completely safe and easy to use. Premium users also get a 60 Day-money back guarantee so that if they are not satisfied with the services that they can get their money back. Lastly, you get 24 hours of customer service so that if you face any problem with this app, you can connect with customer support and resolve that issue.