Google Slides has become one of the most preferred tools for creating presentations today. This tool had an exponential growth in the recent years and was rapidly adopted by business people and educators who needed to prepare presentations quickly and online.
One of its main advantages compared to traditional tools like Microsoft PowerPoint are: the ability to enable remote teams to collaborate online concurrently, the minimalistic and easy-to-use interface and the fact that it includes a built-in set of font families to create catchy presentations with a modern typography.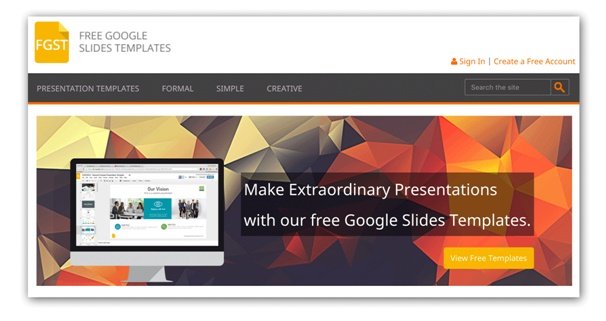 Also, Google Slides supports presentations that are created using other suites like Microsoft PowerPoint and OpenOffice too. It is one of the most used online presentation software with its unique features. But, there are ways to make it still better and eye-catching. Free Google Slides Templates (FGST) can help the presenters with this. By reading the following review, the readers will know how:
Introduction to Free Google Slides Templates:
Firstly, FGST website has been launched by a team of enthusiastic presentation designers with a view of helping the business and student communities that are looking to create some eye-catching presentations. The authors of these presentation templates were creating outstanding presentations for a decade. Lately, they decided to help the non-designers to create some good presentations with free tools. This is the reason why they launched Free Google Slides Templates.
In simple terms, FGST is a presentation slides provider that allows the users to make use of the professional themes, as well as customized slide templates for zero cost. In general, if something is offered for free of cost, it will be limited in numbers and options. But, at FGST, over fifty professionally-designed slide templates are offered under various categories. As such, the users will find it easier to create presentations with these templates on Google Slides because all these templates were created using Google Slides Themes that are found on Google Slides Master.
Moreover, these slide templates can be accessed and/or edited on any device and anywhere. May it is the PC, Mac, Chromebook, or a mobile device, the user can open and work with them at any time.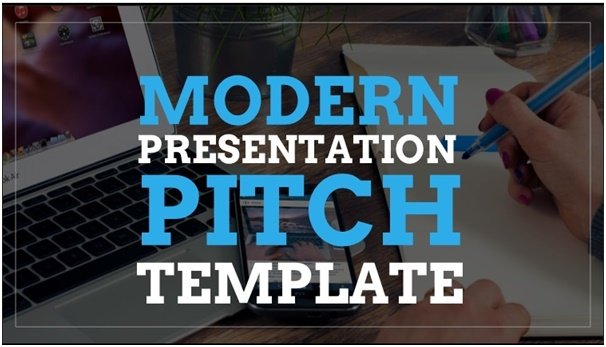 How is FGST different from others?
The users have several options to look at. More importantly, all these slide templates are available for free access (no account creation is required). All the templates are customizable as they were created using shapes and text placeholders. Therefore, the user has to just make a copy of the templates and start editing right away.
Another feature that makes FGST different from others is that these templates can be exported as a PowerPoint template (in .pptx format), that is, they are compatible with all the major versions of Microsoft PowerPoint. It means that the boundary of usage is not limited only to Google Slides, but also to other platforms. These slide templates are found to be working well with Apple Keynote too! With this feasibility in hand, these slides can be used easily with personal devices that support Microsoft and Apple Keynote.
In general, all the websites will require the user to create a user account and/or subscribe to the site's updates in order for the particular user to make use of the templates. But, all these processes are not required here. The user doesn't have to create any user account here. If the user has a Google/Gmail account, then he/she is good to go.
Getting Started and Customizing:
As mentioned above, FGST requires no account to be created within the site to make use of the slide templates. However, if the user prefers to have a user account with FGST, he/she can very well do it. Although this step is not mandatory, most of the users are found to be starting with FGST by creating an account. These people will have the added advantage of getting notifications each and every time a new template gets published on the website. This would facilitate the users to have a look on the new templates and start using them right away. Having a user account in FGST will also help the users to have their works saved on the website itself. So, the user doesn't have to be worried about losing the created works as he/she can readily retrieve them from the site.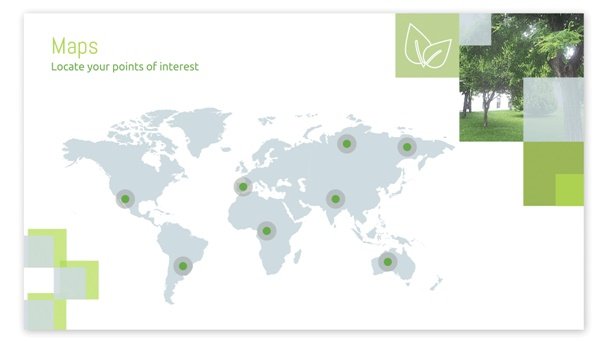 After creating a user account, the user has to visit the template page to get started.There, the user will be guided by the template demo on Google Slides Master. By viewing this, the user will have a better picture of how the particular template is going to appear. From here, he/she may move onto the customization phase.
In order to customize, the particular template has to be opened in the editor. Here, a copy of the template has to be created by going to File menu and choosing Make a Copy option. After creating the copy, the user is all set to customize the template by replacing the placeholder text or objects. The task of creating presentations with the slide templates are just as easy as this. 
Overall, if any individual is seeking for the best way to create a presentation, Google PowerPoint could be one of the best options available today. And free Google slides templates can help presenters to access a wide range of presentation themes and templates to make authentic slides with modern styles, and all available for free. Thus made presentations will be eye-catching if some degree of creativity is applied to these templates. This way, Free Google Slides Templates is a good place to start with presentations.