If you're brand new to poker, it's important you understand a little etiquette before you get cracking. It's one thing to confuse your opponents with an amusing hat and sunglasses combo, but quite another to mess things up so monumentally you're never invited back, here's some do's and don'ts with a little help from Poker experts World Series of Poker…
CHIT CHAT
Don't
Mark our words, no one around the table is going to want a running commentary of what's in your hand, or your thoughts on the dude sat to your right. Similarly, it's poor form to discuss strategy at the poker table. By all means chat to your fellow players about this when you've retired to the bar, but do your best to keep schtum during the game. You're doing yourself no favours by being a Chatty Kathy…all it does is reveal how you play, and your knowledge of the game.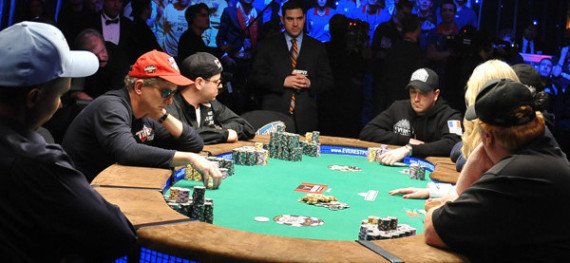 Do
If you insist on talking shop, make sure you know what you're talking about beforehand. Learn the buzzwords, read around the topic – don't assume you know all there is to know just because you've watched Rain Man a couple of times.
TIME KEEPING
Don't
No one will begrudge you taking a little time to make a decision on a tricky hand, but where possible don't drag your feet. Playing unnecessarily slowly will only anger your opponents. They, like you, have places to be, errands to run, friends to hang out with, don't infuriate them with slow play as a tactic, unless you want to be shown the door.
Do
If your current playing speed is more akin to those at the local old folks' home, wait until you're ready before you sit down with the Big Boys. Have some awareness – observe the pace of the game, and match it.
KEEPING YOUR COOL
Don't
Sure, it's hard to play it cool when you've just been dealt a hand straight from God, but for your sake, and the sake of the game, try not to fist pump the air every time. Any type of emotion can and will be used against you by more experienced players. If you break out into a gleeful jig – they're going to know what's up. Likewise, try not to sob like a baby when things don't go your way.
Do
You're going to need to work on that steely-faced expression in your bedroom mirror, so that when game time rolls around, you can plaster it onto your face, and fool everyone. Poker is not the game for outbursts. Keep it reined it, and you're more likely to succeed.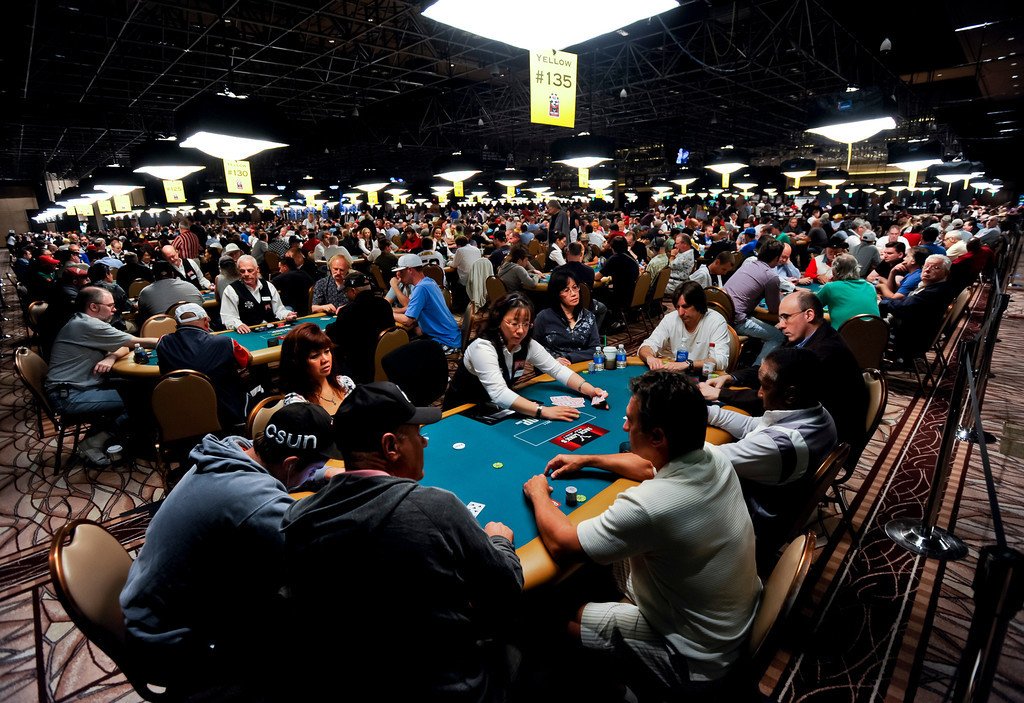 BLUFFING
Don't
Yes…bluffing IS fun. However, don't do it all the time. Continuously playing, and getting invested in the game when you've got sweet FA, is a complete waste of time. It also exposes you as relatively new to poker. More experienced players will see right through it, and punish you for doing so by taking all of your hard earned cash. And they definitely wont feel bad about it!
Do
Practice and learn when to fold, and when to fight. Pick your battles. You're more likely to be successful if you only bluff once in a while.