If you want to watch a video that you found on a website even when you're offline, you'll have to download and save it on your hard drive. Unfortunately generally websites won't provide you with that option, which is why you'll have to work your way around it instead.
The easiest method that will allow you to download any video from any website is by actually just recording it from your screen. Once you record it you can then save it on your hard drive, and watch it regardless of whether you're online or offline. Of course to record the video from your screen in the first place you'll need a screen recorder – which is what Movavi Screen Capture will do.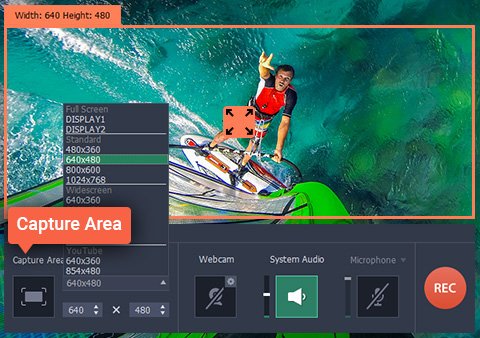 To extract video from website the first thing you'll want to do is define the capture area in Movavi Screen Capture so that it records the part of your screen where the video is playing. It really couldn't be easier to do that, as all you just need to draw a frame over the video using your mouse cursor. It is possible to also use one of the preset sizes available in a list, but they might not fit as precisely.
Once you've set up the capture area, you can actually start to record using Movavi Screen Capture's on-screen controls. Keep in mind there is a 5 second delay when you start recording, and time it accordingly so you play the website video as close to the end of the delay as possible. At any point you can use the on-screen controls to pause and stop the recording, or you could use the hotkeys (F9 and F10 respectively) instead.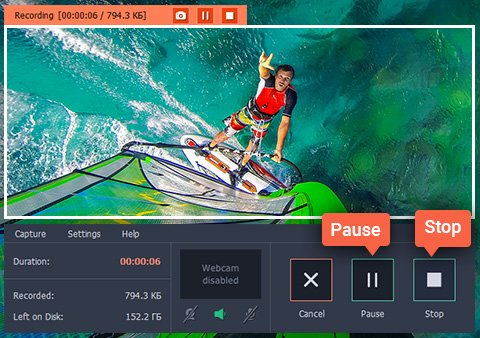 When you stop the recording the video will automatically be saved to your hard drive in MKV format and a preview window will pop up so you can review it. If you want you can trim out any unnecessary parts from the video within this window, and can save it when you're done or if you just want to change the format that it is stored in. Within Movavi Screen Capture you'll also find hundreds of presets that are tailored to various devices and platforms, and you can use them to automatically optimize your video if you like.
As you can see it isn't difficult to set up Movavi Screen Capture so that it records any video from a website. Frankly speaking it can do a lot more than that too, and if you want you could use it for a variety of other purposes such as to save Skype calls, create video guides, and much more. If you haven't already tried it you should make it a point to do so, as its benefits are certainly worthwhile.