In the current B2B landscape, companies demand collaboration. Enterprises, in general, exchange and share data with a wide network of vendors, partners, and customers. To streamline this collaboration, companies need to integrate as well as manage data within its firewalls; you must handle multi-enterprise data integration. 
However, business users working in the corporations can't dictate to partners the data formats they should use or control the number of changes they make. The IT teams must be able to deal with multiple data formats and respond rapidly to unexpected data events. And, it is also evident that partner requirements have turned more diverse and complex, and with market forces kick-starting transaction data volumes, and increasing concerns about the quality of data being exchanged, companies face new challenges. 
Here are some challenges that companies face while carrying out a secure B2B data exchange. 
Excessive Dependence of Business Users on IT 
In the traditional settings, business users have had to depend heavily on IT for integrating data and configuring disparate data sources as well as monitoring data events, thus increasing IT operational costs and time-to-deployment. In a similar manner, the process of integrating data and updating its formats and industry standards has called for IT intervention to either custom code or for support. This consumes a lot of valuable time and resources that increase overhead costs by leaps and bounds. In addition, due to excessive IT intervention, a lot of strategic tasks get lower importance. This has created the demand for next-gen integration solutions that are self-service based. These self-service-powered data integration platforms enable all business users integrate data and establish B2B connection without the overreliance on IT. IT teams just need to control and govern the operations, which frees them and helps them focus on more important tasks. 
Data Formats, Protocols, and Standards Are Complex and Diverse
For supporting various B2B processes such as data aggregation, data harvesting, data exchange, data hubs, data gateways, organizations must be able to integrate a variety of data formats, protocols, and industry standards from external data sources with your internal systems in both batch and real-time. The business users must manage the complexity involved in high transaction volumes. This brings in the need to go beyond traditional B2B capabilities that may include managed file transfer as well as trading partner management to carry out full multi-enterprise data integration.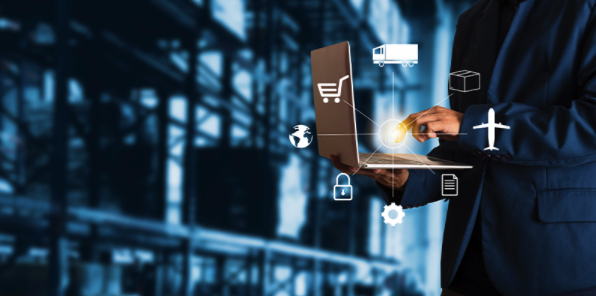 Lack of Visibility into the B2B Data Exchange Processes 
In the absence of end-to-end data management and monitoring mechanisms, it is difficult for companies to streamline their B2B data exchange processes. Due to the lack of visibility into these processes, organizations can experience multiple data quality problems as the issues cannot be detected at an early stage. This leaves companies to be vulnerable to untrustworthy data. When enterprises employ modern data integration solutions that help them gain true powerful visibility, they can curb cost growth as these solutions enable empower business users as well as analysts to fix problems by themselves. By gaining this visibility, organizations can facilitate regulatory compliance with the highest possible control of business processes. 
Onboarding of Partners and Customers
Organizations are typically depending on the IT teams to onboard new partners and customers at the speed of business. The faster companies bring new partners and customers in the existing business settings, the higher the chances for them to expand and grow. Truth is, any company' advantage is dependent on how well they onboard their customers. The companies' partners and customers have their particular requirements in place when it comes to their data, and the IT teams can accommodate them all. 
Curbing the Challenges with a Modern Data Integration Solution 
All these challenges related to data exchange processes can be dealt proactively using a next-gen data integration solution. Organizations can rely on modern data integration to streamline the data-driven process, ensuring transparent B2B collaboration and smooth B2B data exchange. Many of these tools are self-service based, meaning that they allow all business users integrate, employ, and exchange data without relying on IT excessively. Amidst all this, IT gets time to lay more focus on important tasks, driving innovation and growth. 
Ergo, companies can leverage data integration platforms to harness the true potential of data and thus accelerate data exchange processes – without relying on IT completely.