The process is simple. If you download a data recovery software such as Data Rescue 4 from Prosoft Engineering, the software can scan your hard drive and recover your files for you. The stress and hopelessness is averted. But let's rewind the conversation back to the beginning.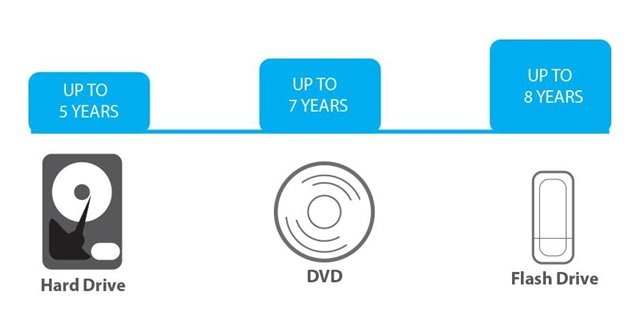 Hard Drives Only Last So Long…
If you've stored data over the last twenty years, you have handled hard drives and have come to know that hard drives are prone to failing. A recent study by the cloud computing company Backblaze analysed 25,000 hard drives and found that, on average, hard drives last 3-5 years.
With this information in mind, you should be backing up your data regularly, and updating your hard drive every few years. But, sometimes, life happens to throw a wrench in your designs and your precious files and data get lost.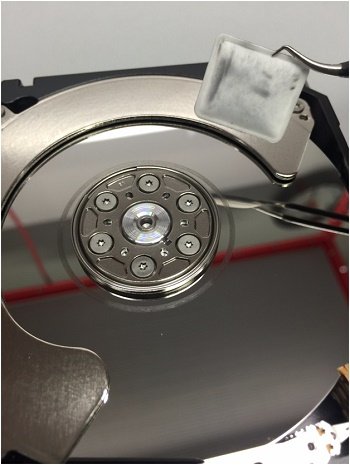 Hard Drive Failure
Your hard drive might fail for any number of reasons. Your hard drive might exhibit logical problems, which happen when the data gets corrupted. Power failure during file transfers, viruses, or a hard drive crash can corrupt your data. And yet another case of logical failure is when you accidentally delete your files. It's important to know under what circumstances the hard drive has failed so that you can recover your data properly.
In severe cases, the physical components of the hard drive can fail. If you hear clicking or grinding coming from your hard drive, or if your drive won't mount to the computer, you might be experiencing a physical failure. For more information on the signs and symptoms of hard drive failure, visit the hard drive recovery page.
Logical failure is much more common than physical failure. Prosoft Engineering and our sister company, The Data Rescue Center, have both data recovery software and a full-fledged data recovery service. But we sell as much software in one day than the number of physical problems they see in an entire month.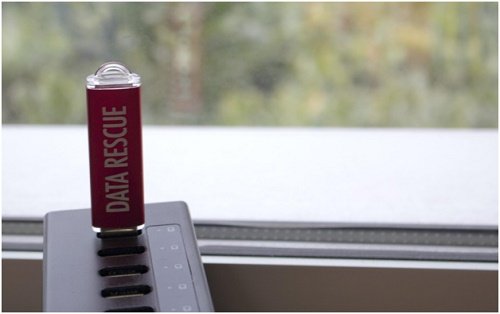 Recovering Your Deleted Files From Home
Hard drive failures are a common occurrence. Every day, our friendly support staff deals with frantic people who have lost their data, and helps guide them through their problems. Once you know that your data can be recovered, the process is easy.
Note: Try the demo version of Data Rescue 4! This lets you preview the recoverable files before purchase.
The first thing to do is download the Data Rescue for your operating system. Once Data Rescue is up and running, you will be asked what type of scan you want to run. There are four different scan options: Quick Scan, Deep Scan, Deleted Files Scan, and Clone. For every case, you will need a secondary hard drive to save your recovered files.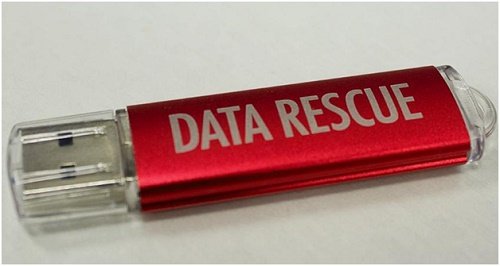 When you select your recommended option, the scan will take anywhere from 1 hour to multiple days. The scan speed depends on: the speed of your computer, the type (HDD vs. SSD), size and health of your hard drive, the connection, and other variables. An average speed for a healthy hard drive is roughly 50 mb/s, or 150 gb/hr. If your drive is failing, the scan will take much longer.
Note: A scan time of longer than a few days for an extremely large RAID is a clear indication of failure, and requires professional hard drive recovery services. 
Relax
The next thing to do is to relax! The scan works for you by searching through both the free and used space in your hard drive for all known file types. For certain cases, you will get your filenames and directory structure returned intact. For other cases, such as accidental deletion, your files will be organized according to type. This means all your .docs are in one folder, .jpegs in another folder, and onward. While this makes searching for a specific file difficult, your data is recovered.
Data Rescue 4
Data Rescue 4 is the most comprehensive data recovery software on the market, meaning it will find more information than any of our competitors. The software is compatible for both Mac and PC, and comes with an additional storage option for the secondary drive. Data Rescue is well-regarded by industry reviewer Top Ten Reviews, leading their listing for seven straight years in a competitive industry. See how Data Rescue can help you recover your files today!