The Internet has become such an integral part of our life that even kids can't live without it. This widespread nature does not mean that we should ignore all the problems coming with it. Let's take the case of problems like cyberbullying, pedophiles on the social networking platform and other malicious apps/websites. 
Indeed, the idea is to create a conscience among children, but we have to guide them on the way. 
That is why almost every family has thought, at least once, about a parental control app. Given that we can't force our kids to live without the internet, the best way is to restrict them. And, recently, we came across an app that brings the state-of-the-art parental control options — FamiSafe.
What Is FamiSafe?
FamiSafe is one of the most reliable parental control apps you can find on the Internet today. When we say it's reliable, we mean two aspects. First, FamiSafe respects the privacy of your kids as much as you do. Every bit of data that is collected will be super-encrypted and transferred with care. Second, FamiSafe offers more of a stable way to monitor what your kids are doing.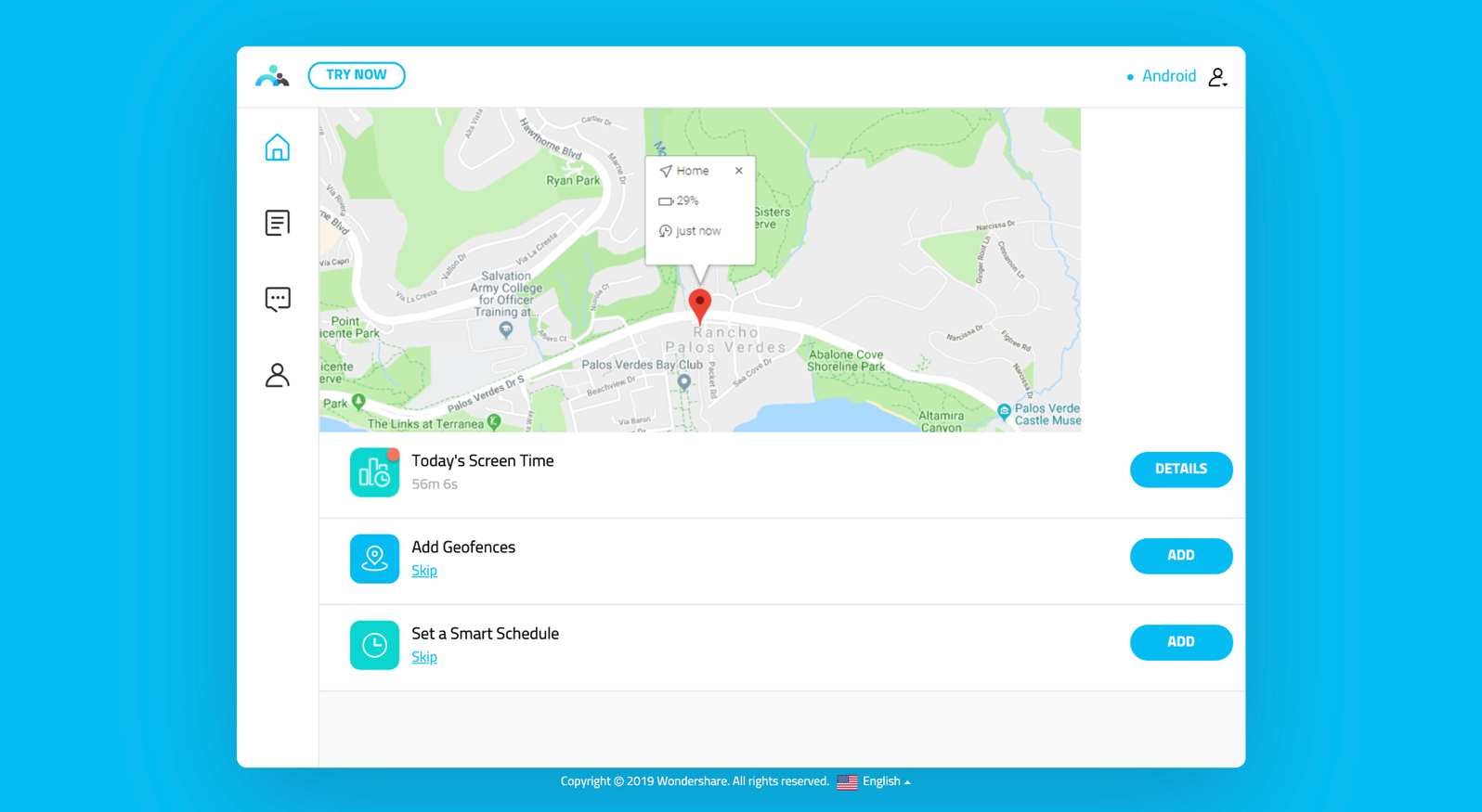 A parental control solution that works 24*7, FamiSafe is also about a lot of features like Web Filtering, App Blocking, Screen Time management etc. We know that both Android and iOS come with some features for parental control. However, with real-time location tracking, comprehensive reports and full control over the device, FamiSafe answers more of your concerns.
Setting Up FamiSafe
It's very easy to get started with FamiSafe. Once you have purchased the service, you can install the FamiSafe app on both your and your kid's smartphone. The applications are available for both Android and iOS, and they offer almost the same set of features. The set-up process is pretty straightforward too. Unlike many of the parental control programs we have tested, FamiSafe apps are available on Play Store and App Store.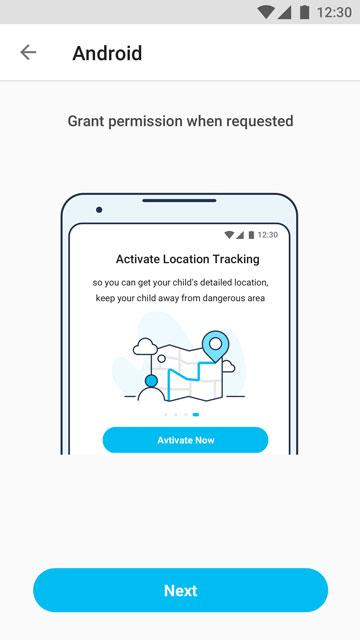 Once the setup is completed, the FamiSafe apps would begin the syncing process, which may take some time to complete. Once that is complete, however, you can start enjoying all the benefits of parental control. We will talk about the core features in FamiSafe in a short while. From Geofencing to Smart Schedules and from YouTube app control to Browser History, the offering is pretty comprehensive.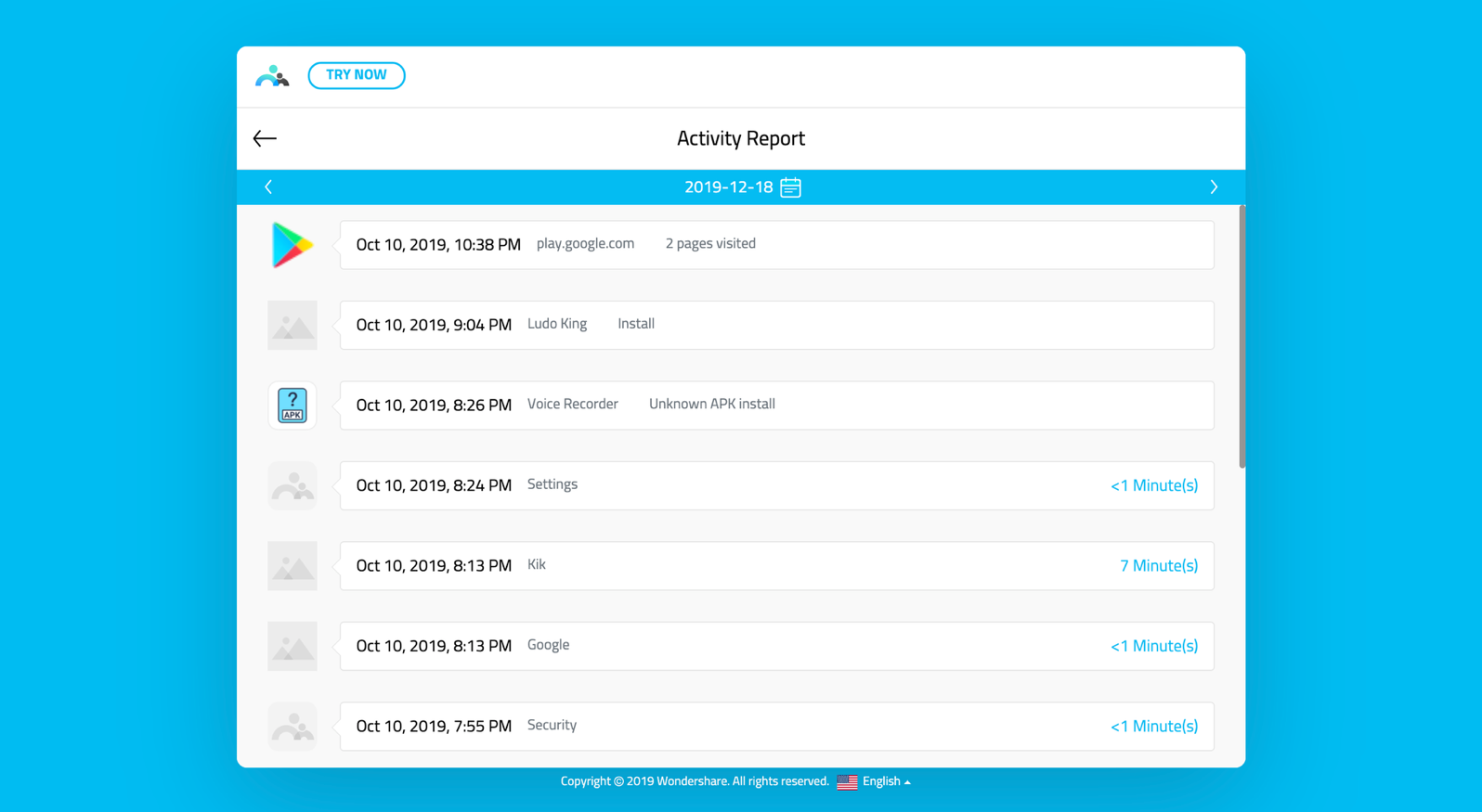 The Core Options In FamiSafe
As we said earlier, there are so many features in FamiSafe. We will categorize them into three for our own convenience and better understanding.
Unwanted text messages via SMS and WhatsApp are a common threat to kids. This is an area where FamiSafe can help. The FamiSafe platform would automatically recognize these texts and bring you a screenshot. If your kid is suffering from online bullying, you would know that for sure.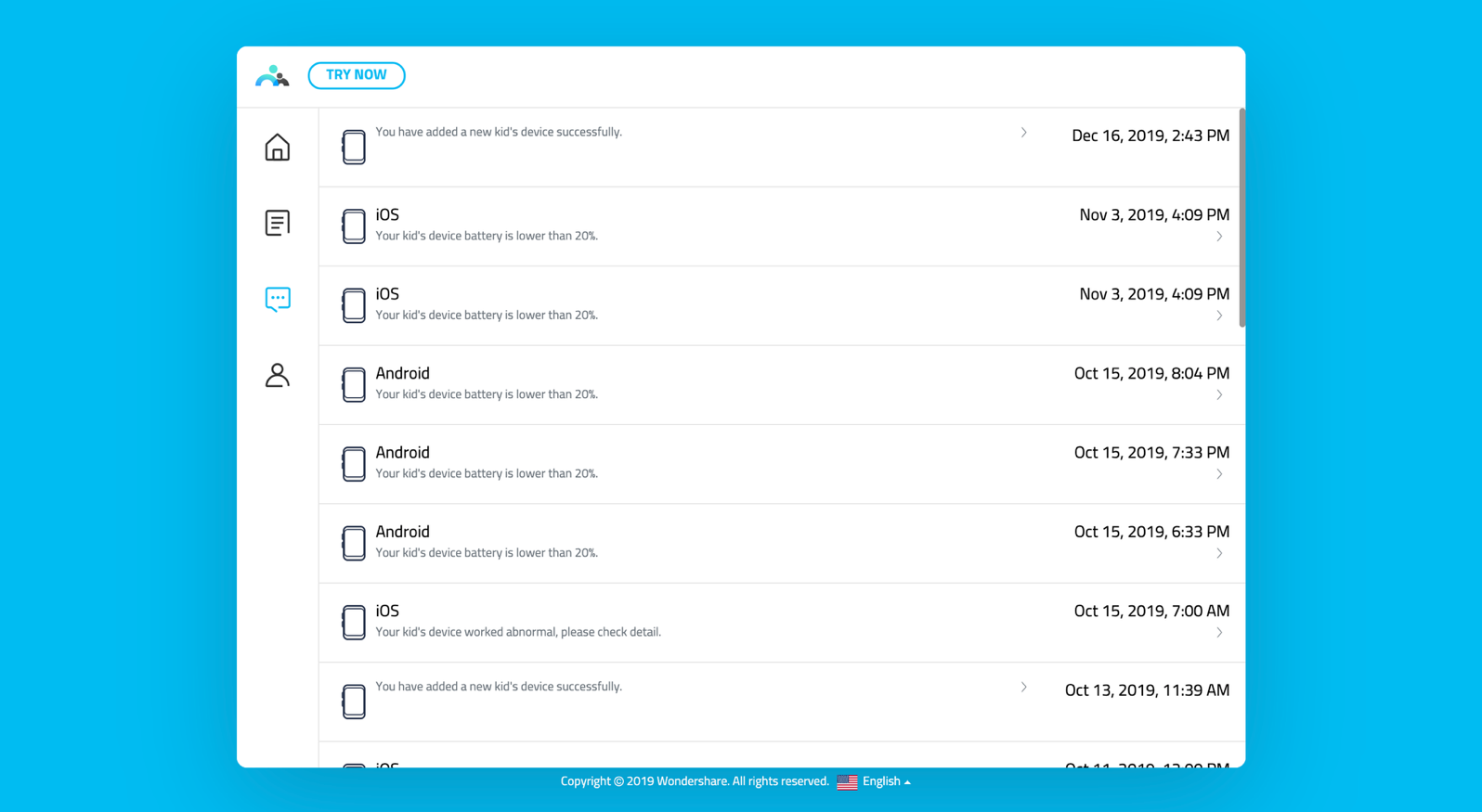 Real-time Location and Geo-Fencing
FamiSafe is a great way to track the real-time location of your kid. You will no longer have to worry if your kid has reached the school safely. Similarly, you can set up Smart Schedules and Geo Fences. That is, you will receive a notification if your kid enters a specific area or leaves one.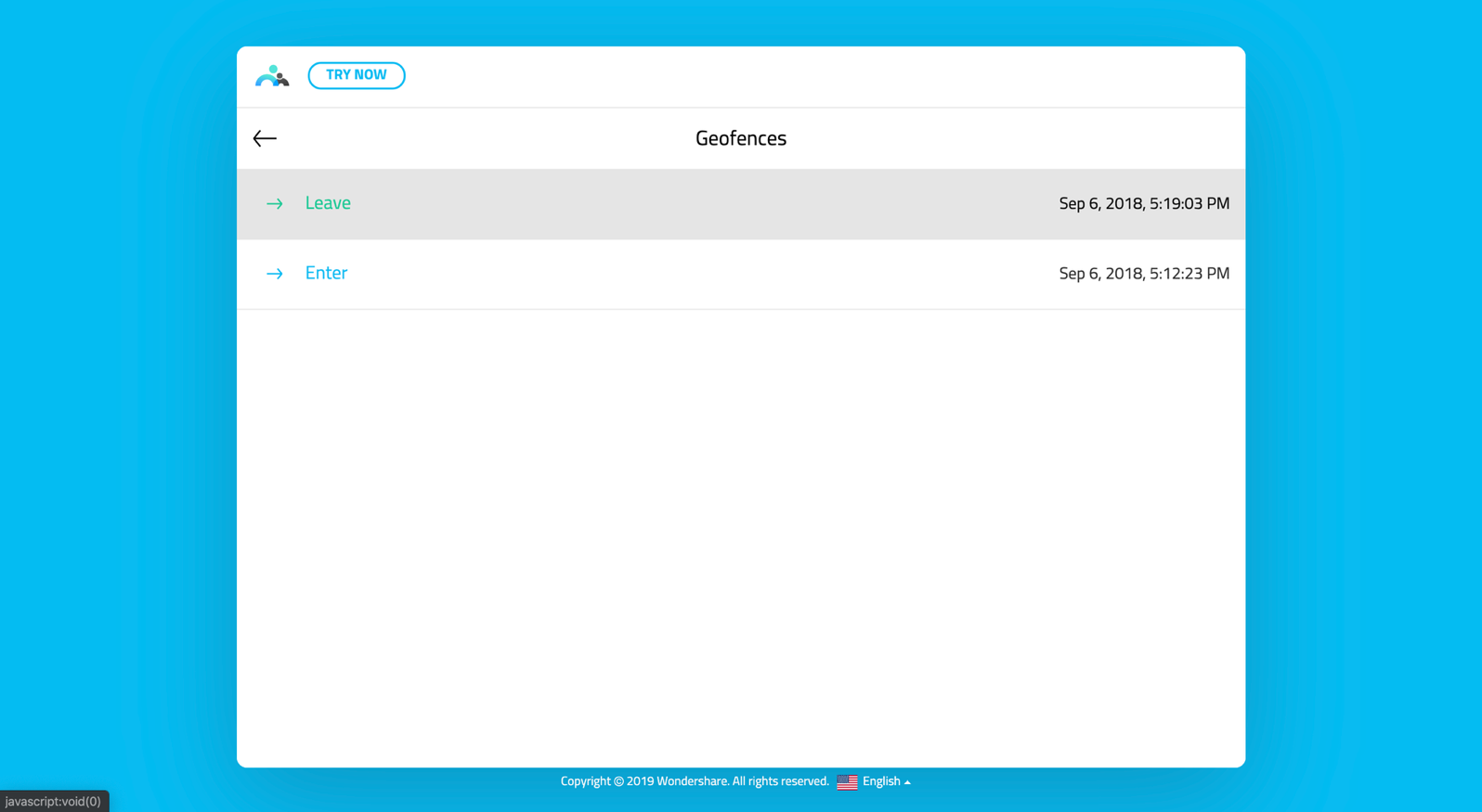 Interested in knowing and controlling how your kid uses applications on their devices? FamiSafe will help you in that process. You can have comprehensive app usage reports, along with options to control the usage of the same. You won't have to be satisfied with lies when you ask your kid how much time they spent with Fortnite.
Web Filtering and Screen Time
Web Filtering is a great way to control which websites are your kids accessing. You will be able to block some websites from the list, but that is not all. There is a dedicated section for Screen Time too. The best part is that FamiSafe blocks everything in a friendly manner, using soft colors and everything. The reason why we say this is that many parental apps create a fear of surveillance among kids.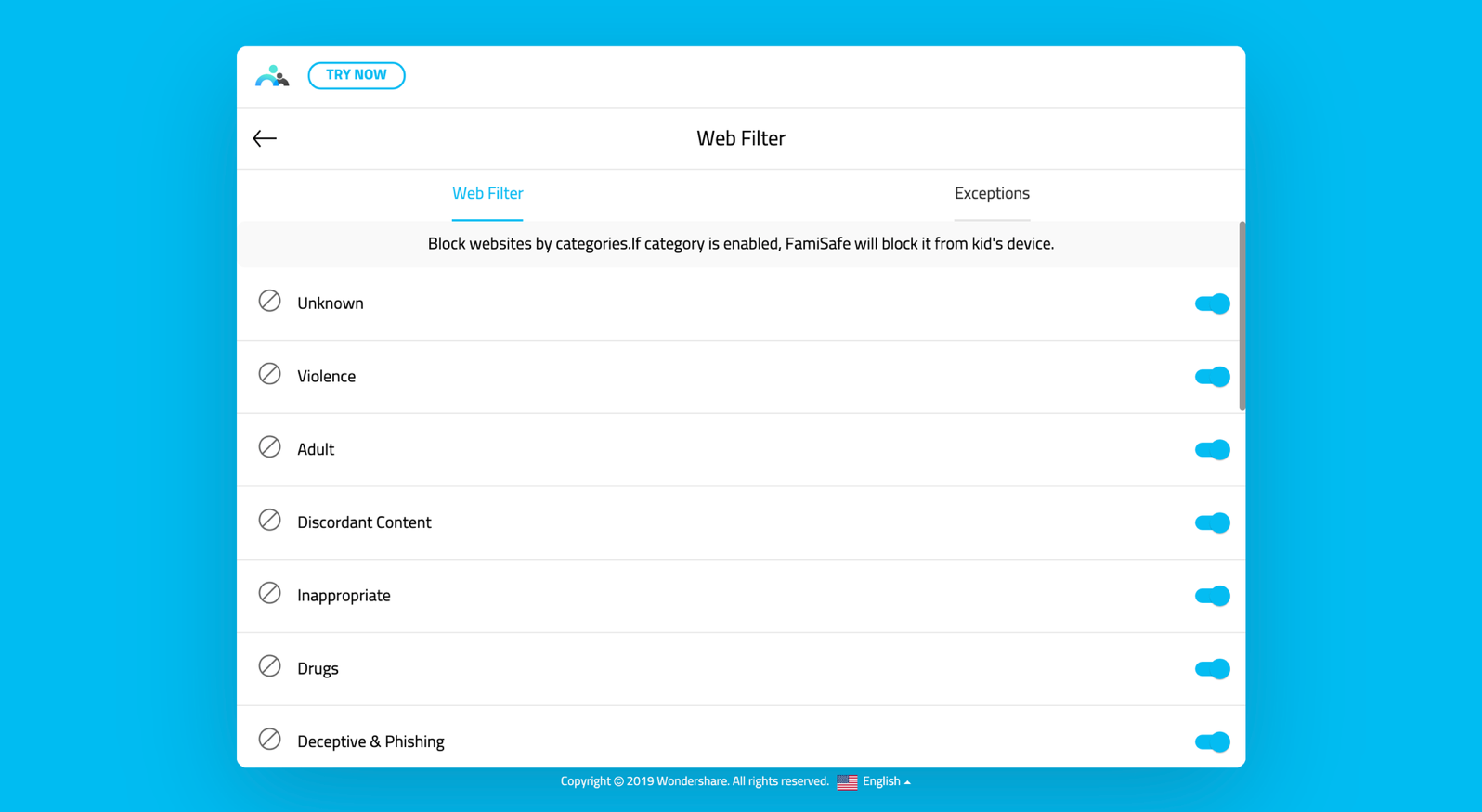 This is perhaps the best feature we came across in the FamiSafe package. This takes the burden of checking the app often off your head. You can set up smart schedules that activate certain features as per the needs. This saves a lot of time; in case you didn't notice. It's a blessing that you don't have to keep the app on all the time.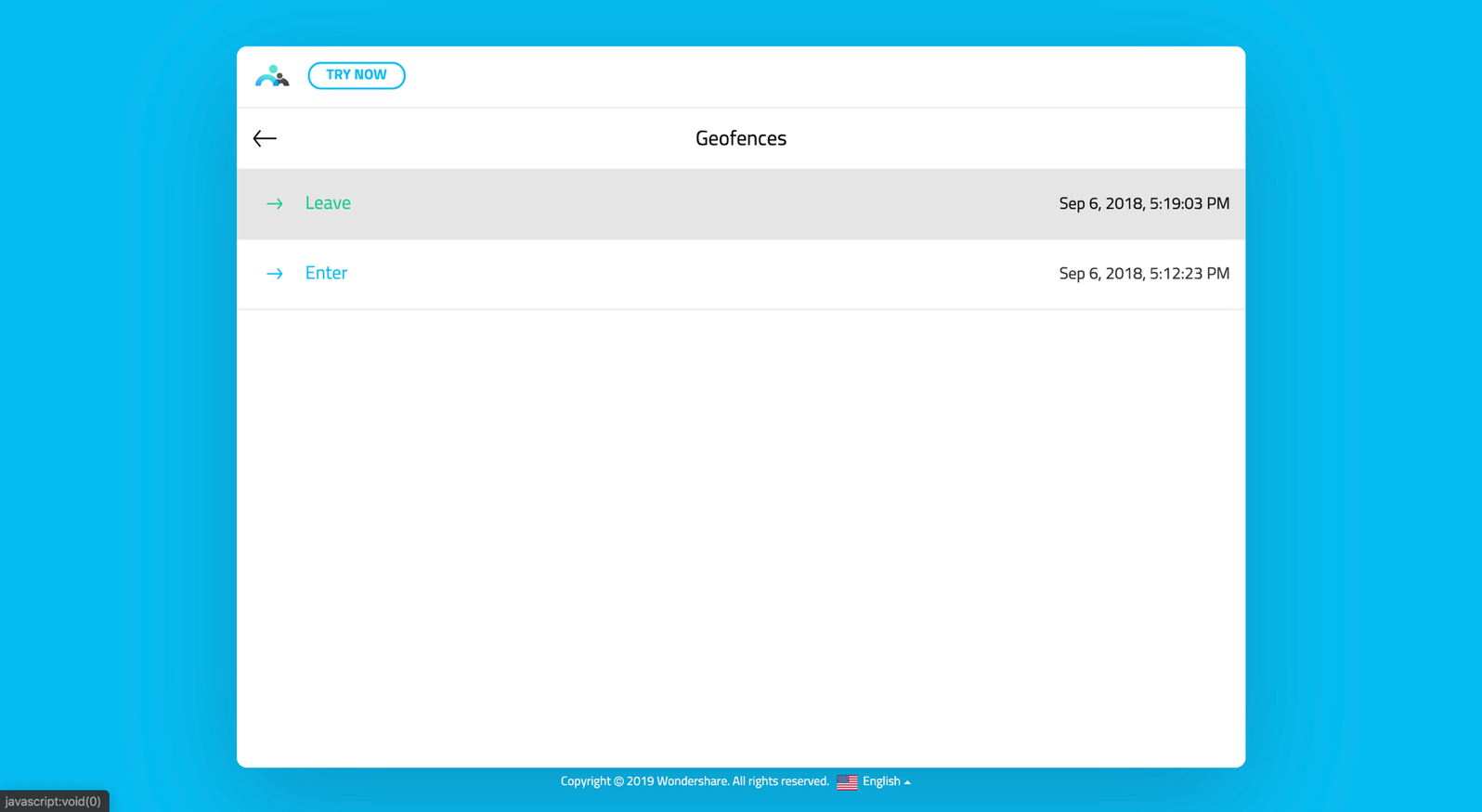 The Miscellaneous Aspects
We believe the UI of FamiSafe deserves a special mention. This is so intuitive and straightforward that almost anyone can go through the set-up process. Also, Wondershare has done a great job at classifying the features in the most organized way. Last but not least, the fact that you can get this service for as low as $4.99 per month is something superb.
The Bottom Line
All things in consideration, FamiSafe is the best parental control app you can have right now. It has a design that answers your concerns. Instead of adding a lot of features like remote control or others, the developers have focused on organizing features in the best way possible. At the end of the day, we don't have to think twice before recommending this app to anyone.