It's true that smartphones are like double-edged swords. The same revolutionary communication device can turn back and bite the provider. The best example is when you give an internet-connected smartphone to a kid or an employee.
There is no denying that your kid may use it for educational and entertainment purposes. That having said, you would have to admit the chances of the phone being used for inappropriate needs. It's exactly why most parents and employees think of having a smartphone monitoring solution when they give a device to teenagers and colleagues.
You may find many products that claim to help you monitor smartphones. As it happens, not many of them are effective. However, FoneMonitor is an exception and it makes smartphone monitoring easier than it has ever been.
What is FoneMonitor?
To answer the basic question first, FoneMonitor is a dedicated solution for monitoring smartphones running on Android or iOS. The tool has been optimized for monitoring kids and employees alike so that you wouldn't miss out any feature. Of course, there are a number of features we loved in FoneMonitor. That having said, we think overall ease of use is what makes it one of the best phone monitors out there.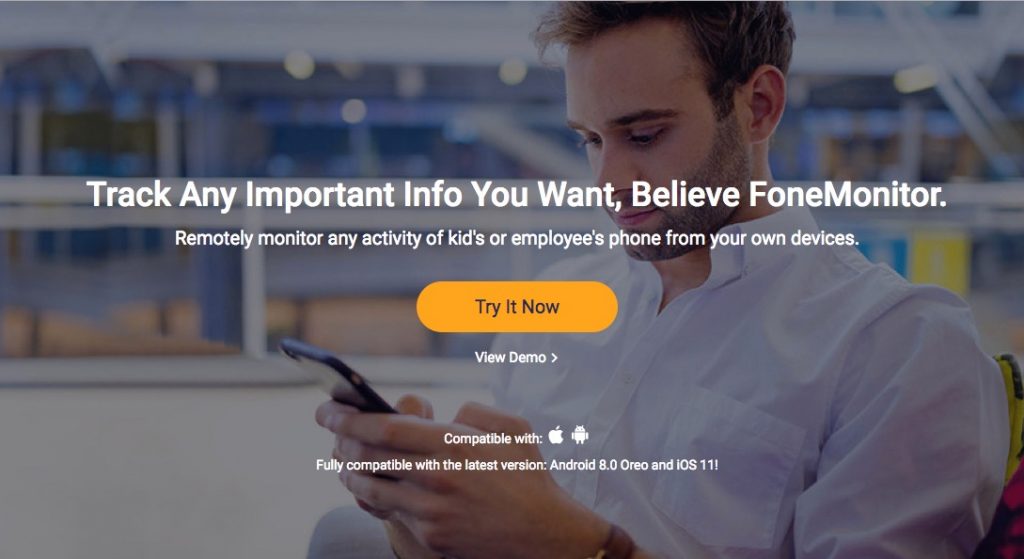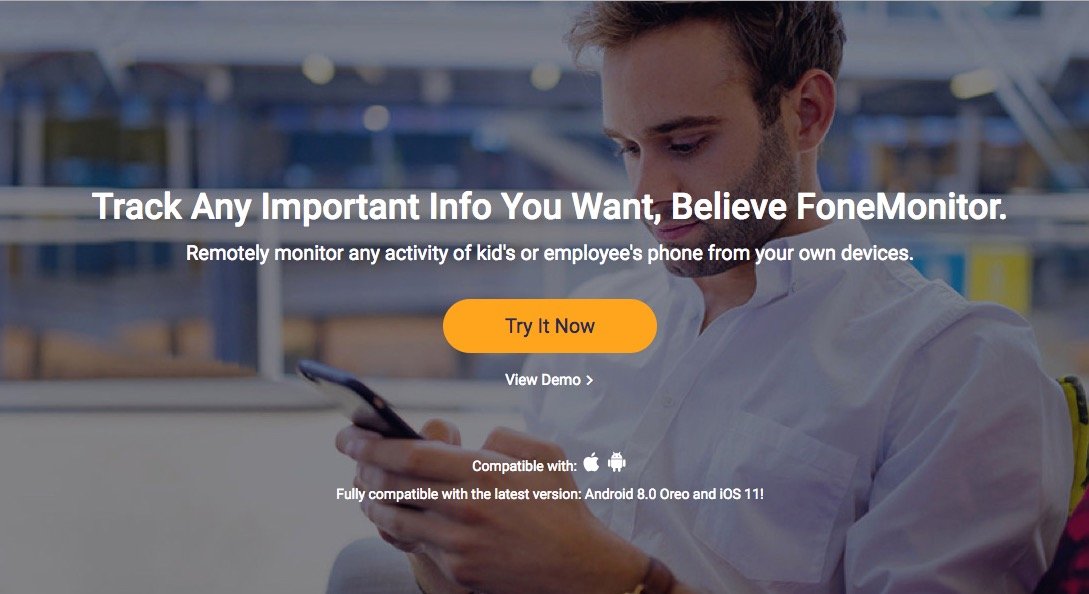 Now that you have an idea about FoneMonitor,we can check out aspects like features and performance.
Setting Up FoneMonitor
Unlike many phone monitoring solutions in market, setting up FoneMonitor is not rocket science. Even when it comes to normal users, the set-up is completely easy. As it happens, the installation method is different in Android and iOS.
In case of Android, you need physical access to the device. You can install the FoneMonitor app on the device and log in using the credentials. This would sync the device with FoneMonitor servers. It needs to be noted that the app would not be visible in the app drawer. Once this is done, you will be able to track activities and other details of the Android phone from FoneMonitor dashboard.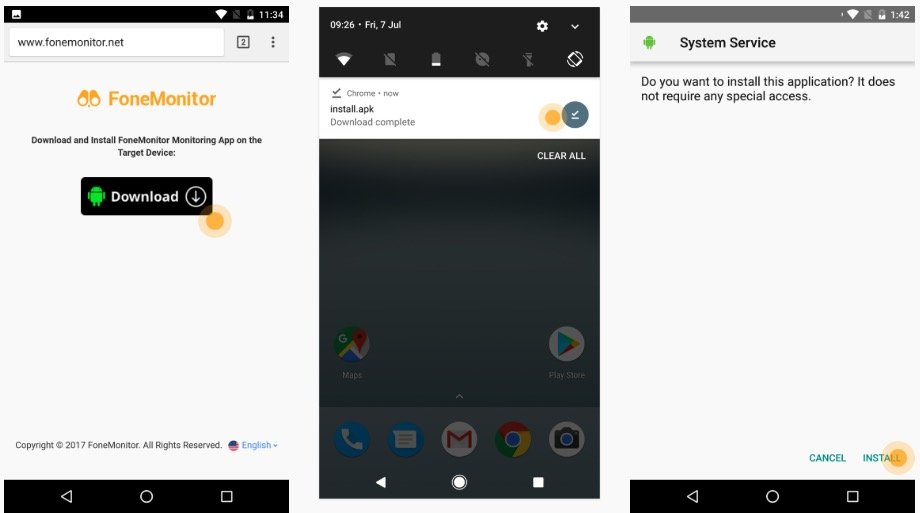 Tracking iOS devices using FoneMonitor is even easier. The best part is that you don't need physical access to the device — but you need Apple ID credentials and the device should have iCloud Backup enabled. Once these are done, FoneMonitor will sync information directly from iCloud servers. Of course, you cannot track all types of data as you do in Android.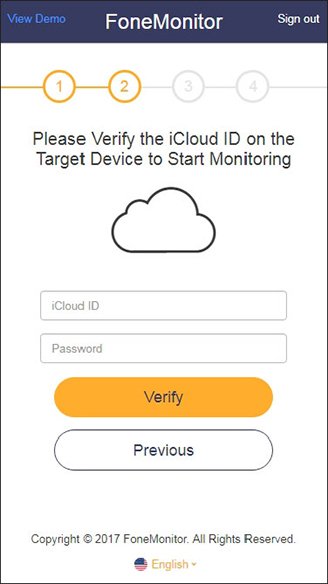 Altogether, setting up FoneMonitor on iOS and Android devices is truly simple. The only condition is that the device should be connected to the Internet for the data monitoring to happen.
Noteworthy Tracking Features in FoneMonitor
As said earlier, FoneMonitor is a comprehensive phone monitoring solution. Some of the things that you can track using FoneMonitor are:
Call History: You can track the call history in the targeted device with even the minute details such as duration and contact details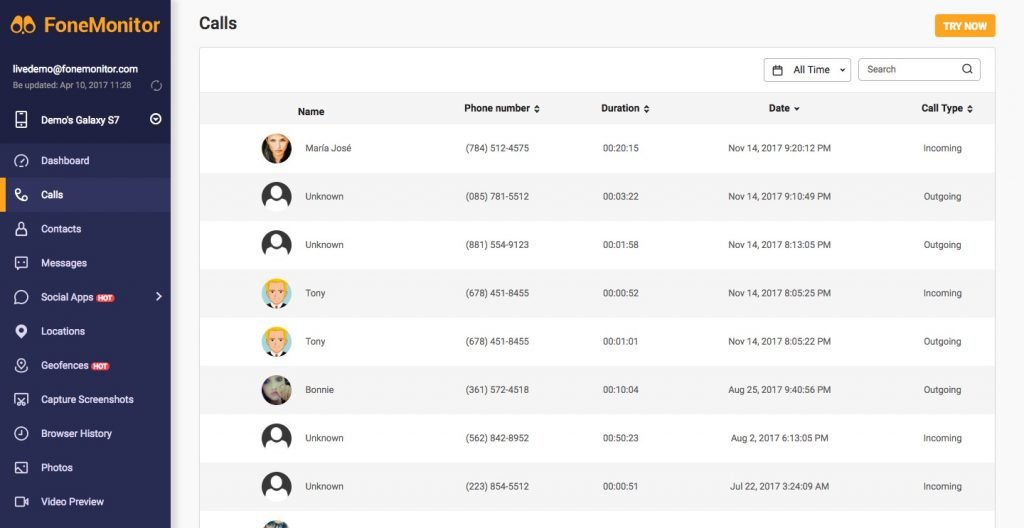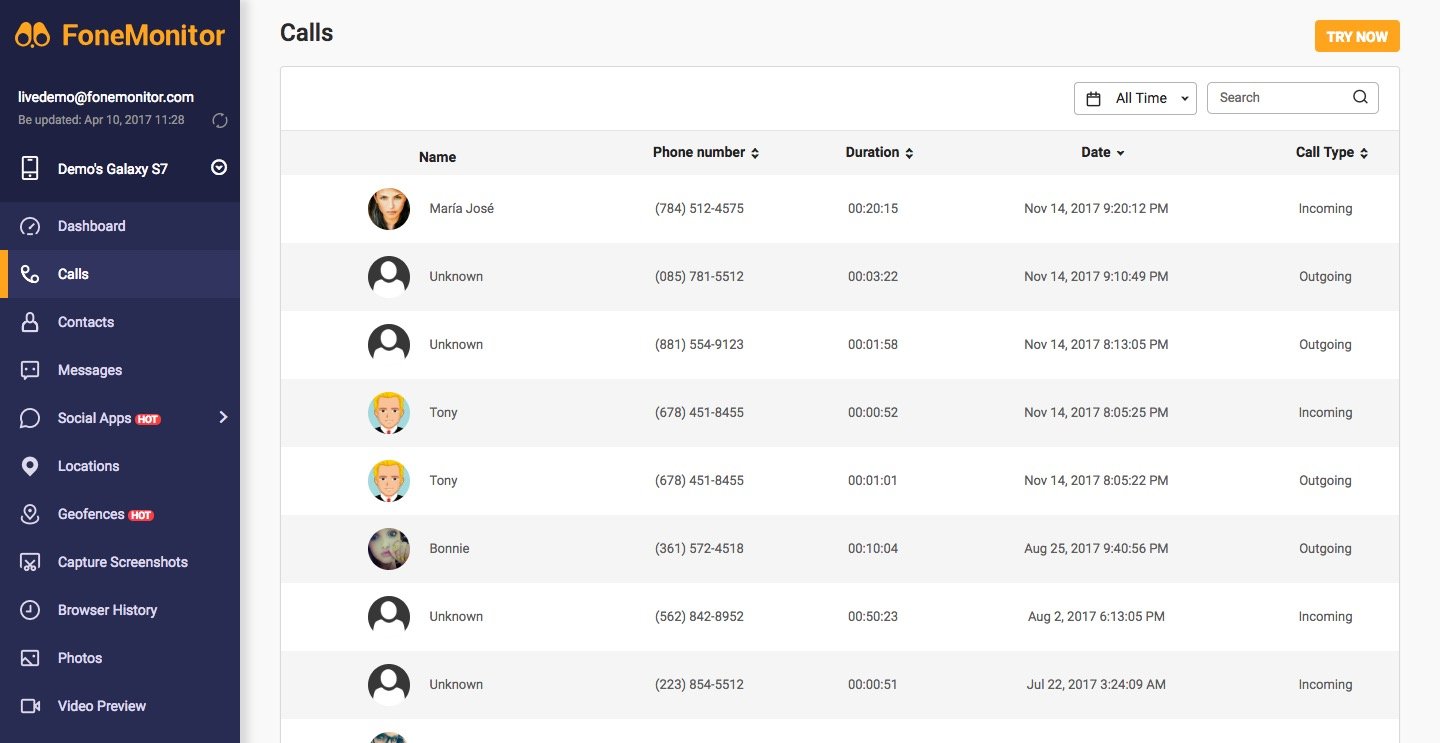 Keylogger: This feature lets you understand what your kid/employee is typing on the screen. This will include everything from notes to passwords.
Secret Call Recording is another awesome feature. You can record the content of the phone call with complete secrecy.
Social Apps Tracking lets you understand what the user is doing on apps like Facebook, WhatsApp as well as Instagram etc.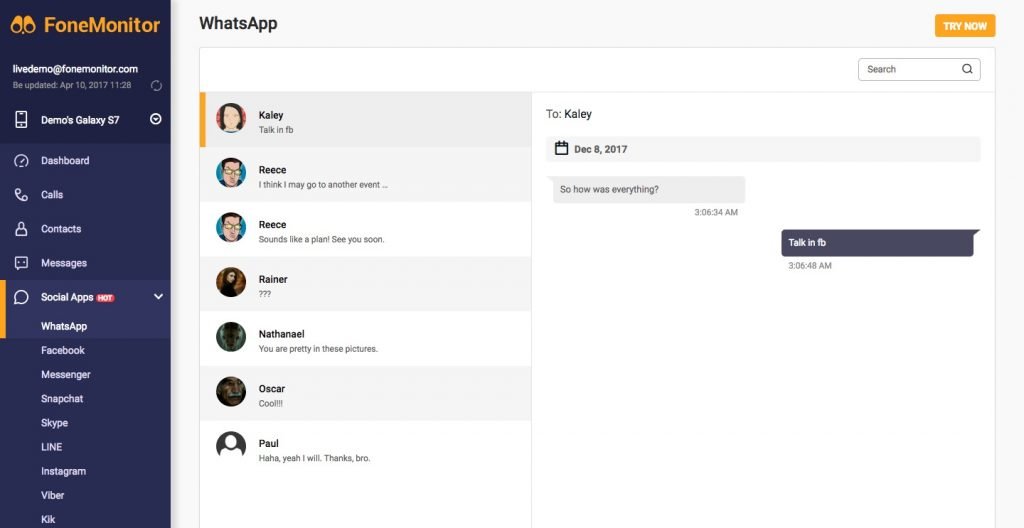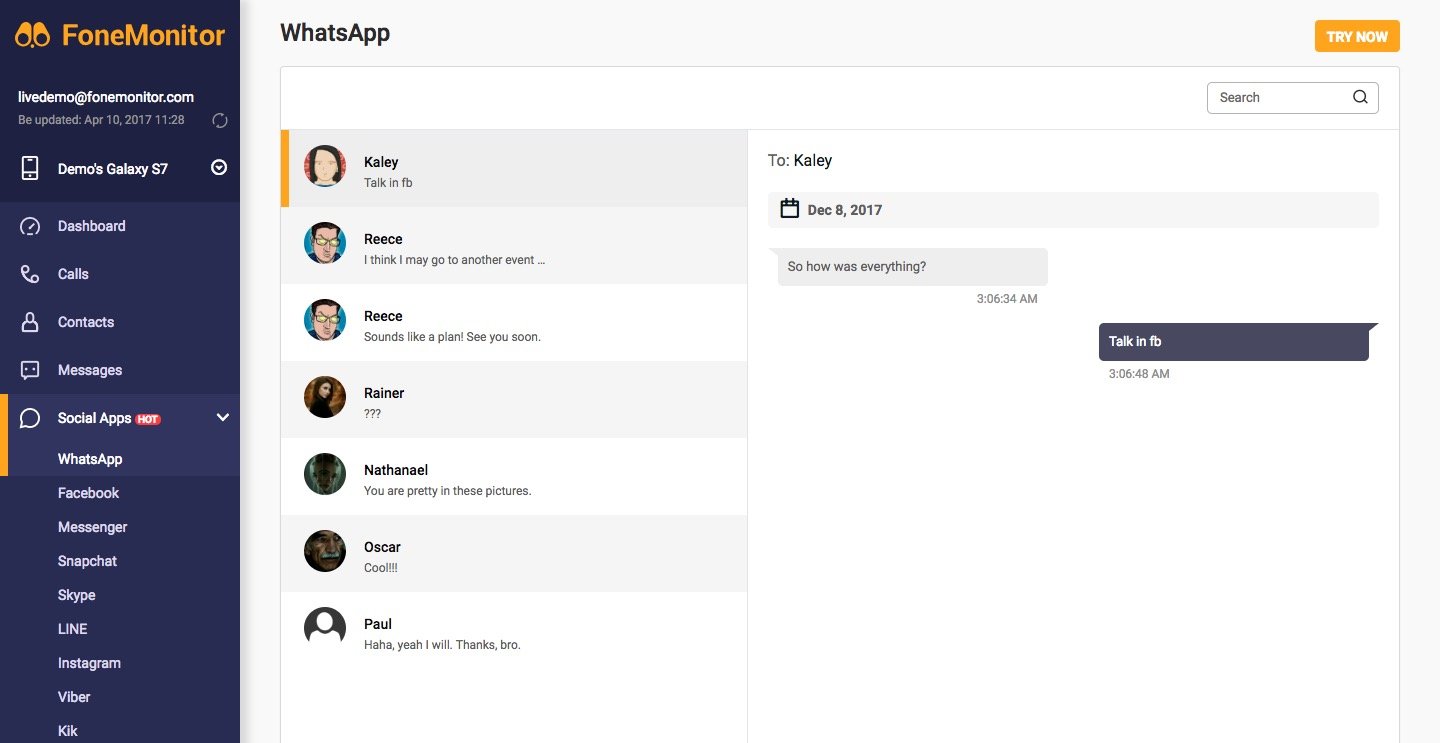 GPS Tracking in FoneMonitor goes another step forward. You can know not only the current location but also the route history. It also offers Geofences feature.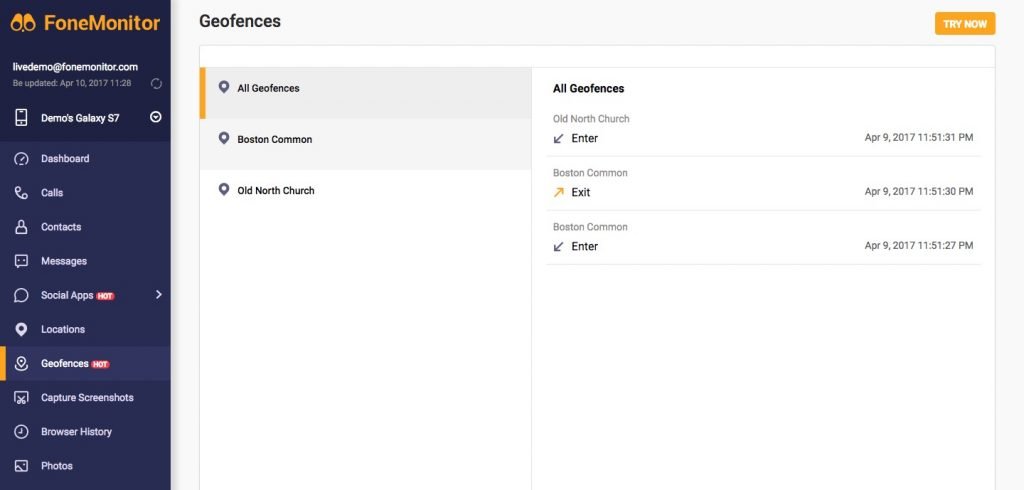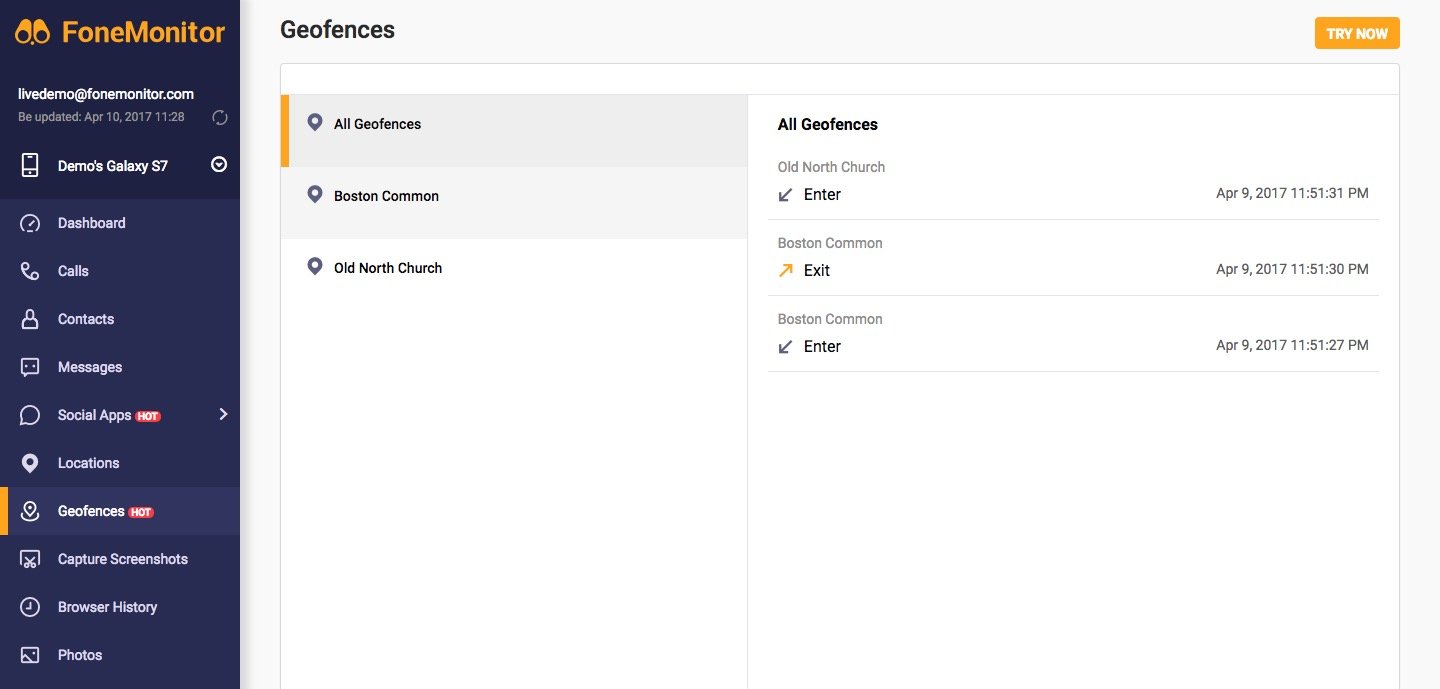 These features are undoubtedly brilliant, you know. In addition to these, FoneMonitor lets you access files and folders you've stored in the device.
The Dashboard
A comprehensive phone monitoring tool needs a comprehensive dashboard as well. Fortunately, dashboard offered by FoneMonitor is exactly so. You can have a quick look and understand what's up with the device. It also arranges features in an easily accessible manner.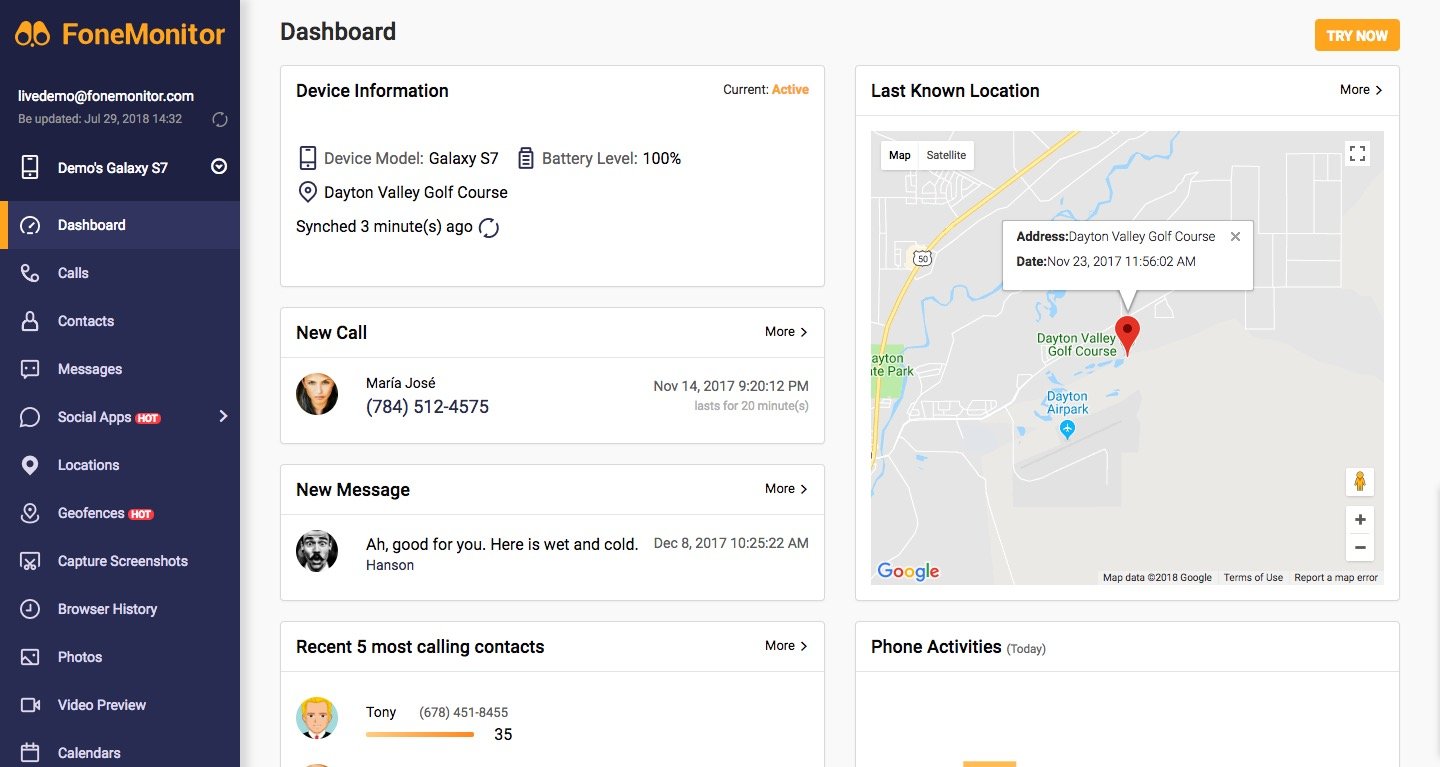 As we said, all data on FoneMonitor is regularly updated. Given that the device is connected to the Internet, you will know when the targeted user performs a particular activity. Altogether, we loved how easily you'd be able to track an iOS or Android device using FoneMonitor.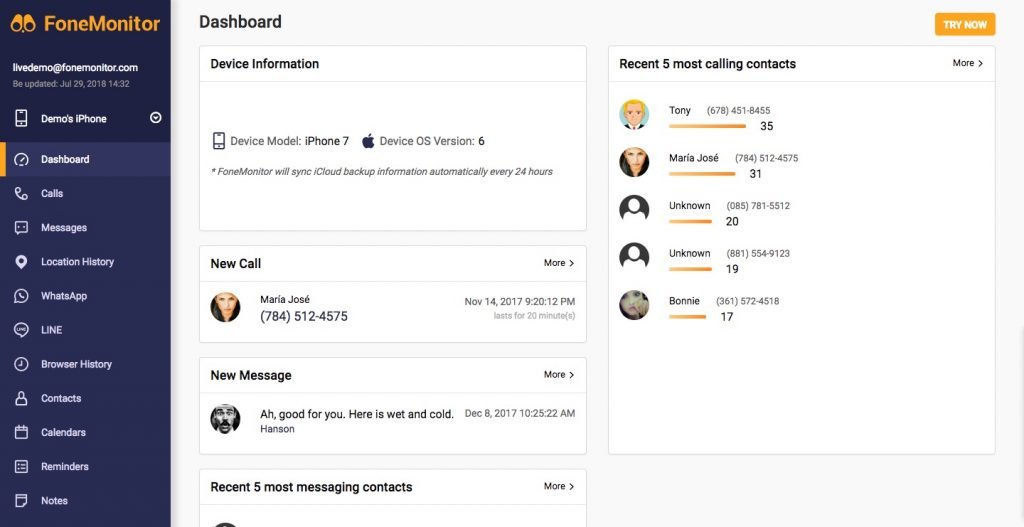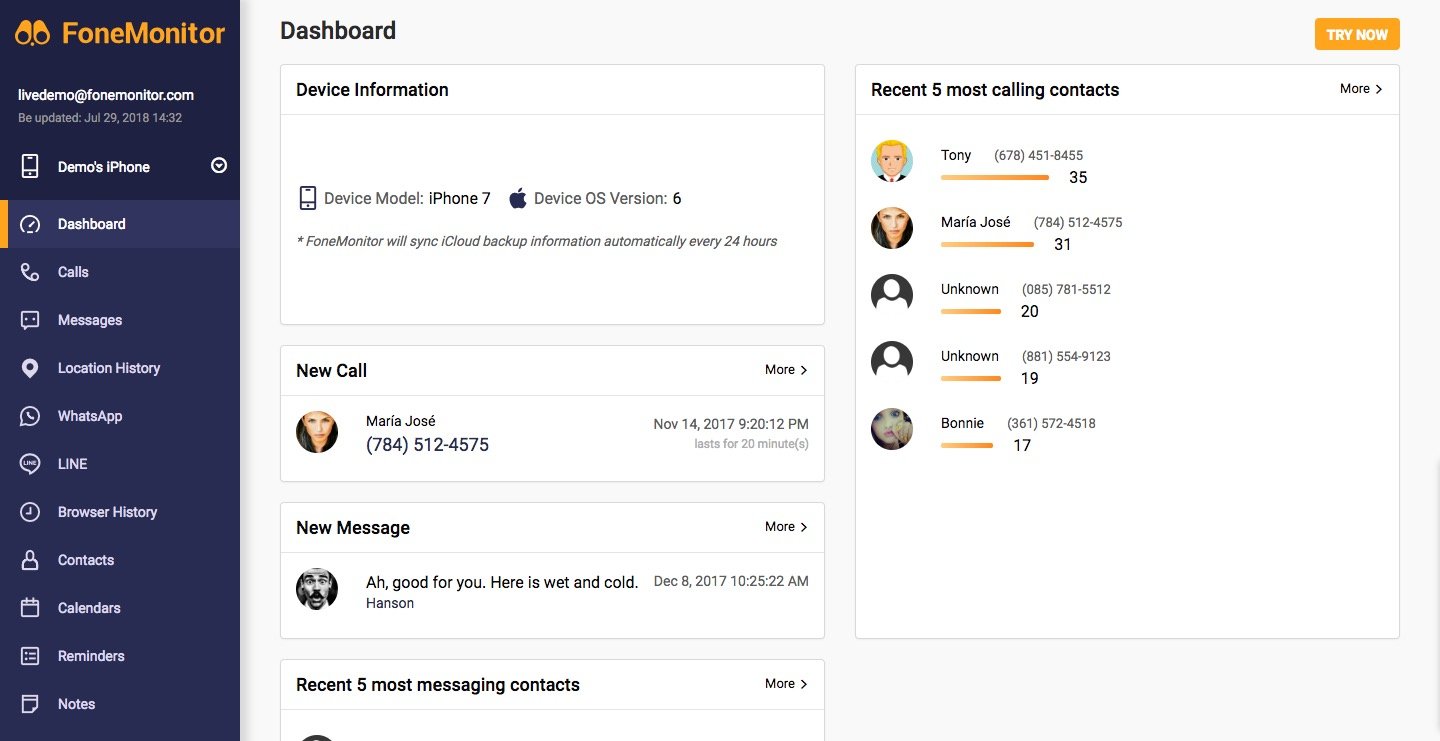 Pricing
FoneMonitor lets you try the program for free, but it's a paid solution. In fact, you should pay for a phone monitoring service so that the provider can ensure the best security. The Android plan of FoneMonitor starts $29.99 but there is an Ultimate edition as well. For the iOS version, you have a single plan at $39.99/month. Considering the features and usability that come with the plans, we think the pricing is quite reasonable for most people.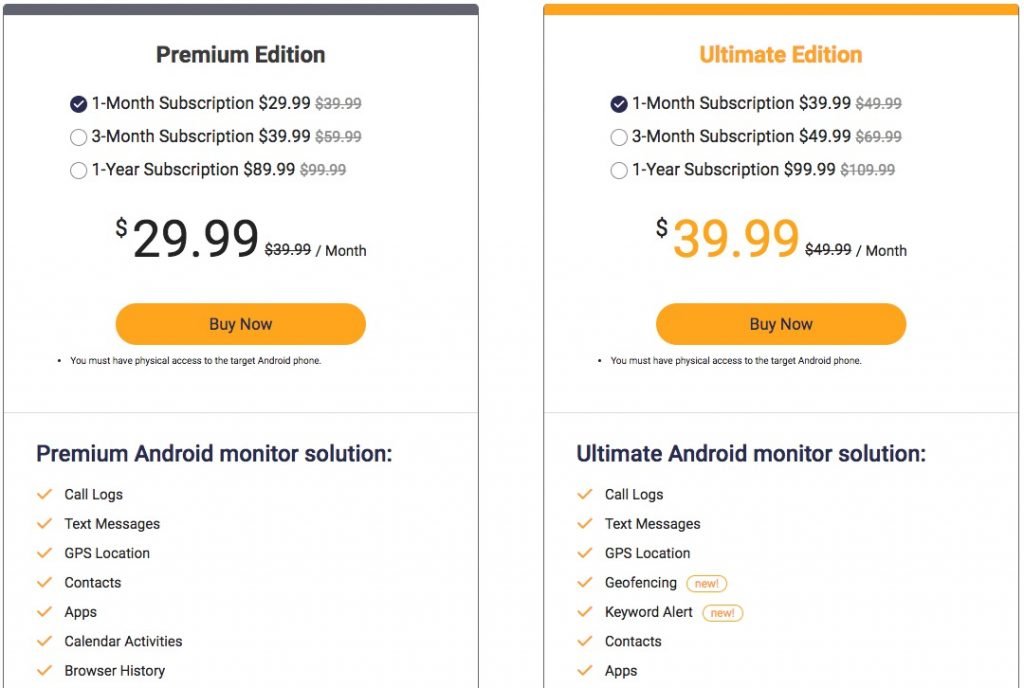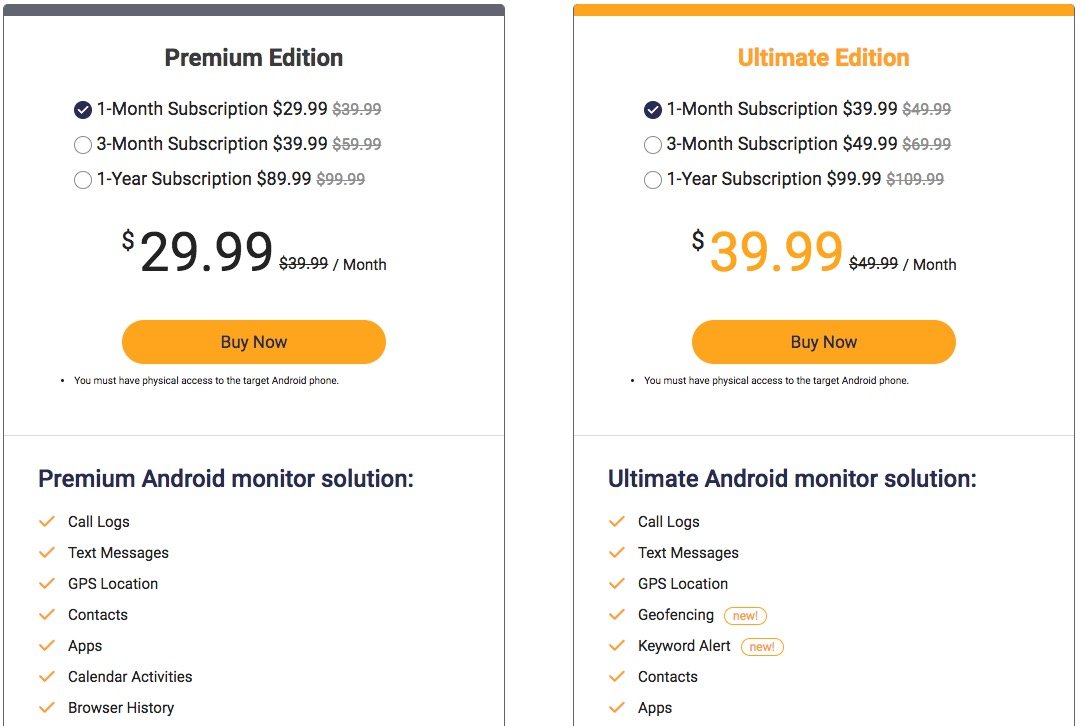 The Bottom Line
We repeat what we said in the beginning: FoneMonitor is a truly comprehensive solution for monitoring iOS and Android devices. It creates a perfect blend of usability, performance and security. When you track your children or employees, you don't have to worry about being exposed or the data being leaked. With respect to the features, the price-tag is reasonable as well.