The Iran Threat Commission, a nonpartisan, trans-Atlantic organization that develops policy recommendations to eliminate Iran's hostage-targeting of civilians abroad, issued a strong statement of condemnation regarding the pending May 21 execution of Swedish Iranian academic Ahmadreza Djalali. 
The commission — co-chaired by former U.S. Homeland Security adviser Frances Townsend and Radoslaw Sikorski, the former Polish minister of foreign affairs and minister of national defense — was created in January 2022 by Iran hostage crisis survivor Barry Rosen. 
It comprises former hostages, families of hostages, and other "targets of the Iranian regime." 
In the statement, Sikorski said that "Iran has reminded the world of its full embrace of illegal and immoral hostage diplomacy in announcing its intention to execute Ahmadreza Djalali as Swedish authorities near completion of the trial of a former regime official for war crimes stemming from his role in a 1988 massacre of civilians."
Townsend and Sikorski noted that Iran reportedly took a second Swedish national, who has not been named, hostage on or around May 6. The hostage was described by the Swedish government as a "man in his 30s" who was traveling in Iran with other Swedes.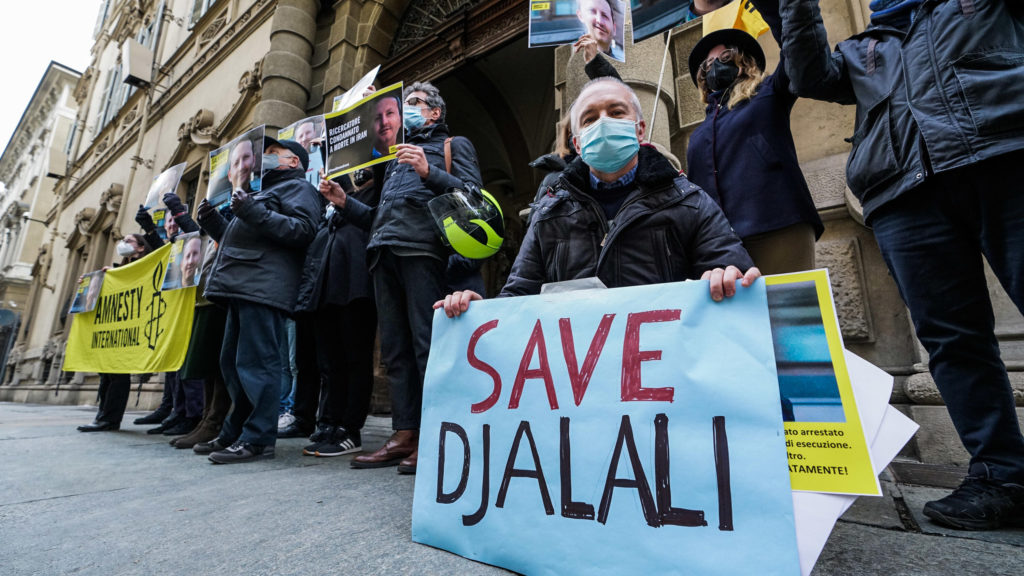 Tehran has not acknowledged the arrest and did not respond to requests for comment from The Toronto Star, which first reported the incident. 
On May 11, Iran's Intelligence Ministry said it had taken two more European civilians hostage. The Ministry said the two hostages were of the "same nationality" but declined to give further details other than they were being detained for "planning to cause chaos, social disorder, and instability," according to a May 11 Associated Press report. 
Djalali, an emergency medicine specialist, was arrested during a business trip to Iran in 2016 under suspicion of spying for Israel, according to Iranian authorities. Djalali said that he was "forced to confess" under duress and was sentenced to death in what many human rights groups called a sham trial. 
Frances Townsend and the commission believe, as many others do, that the pending execution of Djalali and the taking of additional hostages is a direct ploy to force the hand of the Swedish government to release Hamid Nouri.
Nouri, an Iranian official detained in Sweden in 2019 and put on trial for "murder and war crimes" stemming from the 1988 massacre of between 2,800 and 3,800 Iranian political prisoners, is expected to be sentenced in the coming weeks. 
Specifically, Nouri is accused of providing names to prosecutors, giving death sentences to said persons, and even taking prisoners to the chambers where they were executed. 
Rosen, the former hostage who was one of the 52 Americans held by Iranian militants for 444 days from 1979 to 1981, had strong words in the commission's statement. 
"He (Djalali) is not a spy and his captors know it," Rosen wrote. "I know firsthand the physical and psychological torture the Iranian regime is capable of and undoubtedly imposing on the hostages it holds today. It sickens me that nothing has changed in more than 40 years. Iran still takes hostages and the international community treats the regime's practices as a secondary matter unworthy of the multilateral effort. That posture has failed Ahmadreza and every other hostage. It's time to free the hostages and chart a smarter course in ending Iran's hostage diplomacy." 
Sikorski echoed the statement. 
"Hostage diplomacy is intolerable and must be stopped," he said. 
Both Sikorski and Frances Townsend have been involved in stemming international terrorism for some time, with Townsend spanning the gamut of government, corporate, and nonprofit entities in that pursuit. 
Frances Townsend cut her teeth in government during the Clinton administration, where she served as intelligence policy counsel for then Attorney General Janel Reno. She was also the director of the office of international affairs in the criminal division and was a key adviser to Reno. 
She has a background more versed in dealing with terrorism than most. Working for the George W. Bush administration, she was the public face of the administration as it battled changing perceptions around terrorism policy during the mid-2000s.
She eventually became president of the Counter Extremism Project (CEP) in 2014 and is currently on the advisory board for United Against Nuclear Iran (UANI), an organization that advocates for the de-escalation of Iran's nuclear program. She's joined on the advisory board by former national security adviser to the United States John Bolton, among others. 
The timing of the Iranian execution of Djalali is cause for concern. 
Since former President Donald Trump pulled the U.S. out of the Iranian Nuclear Deal, the country has amassed over 7,000 pounds of enriched uranium, compared to only about 660 pounds during the deal, which lifted certain economic sanctions for a controlled build. 
It's a long-standing fact that Iran uses hostages from other countries, or dual nationals, to increase its leverage in negotiations with the West, but Europe and the United States have yet to come to any workable conclusions on how to stifle it.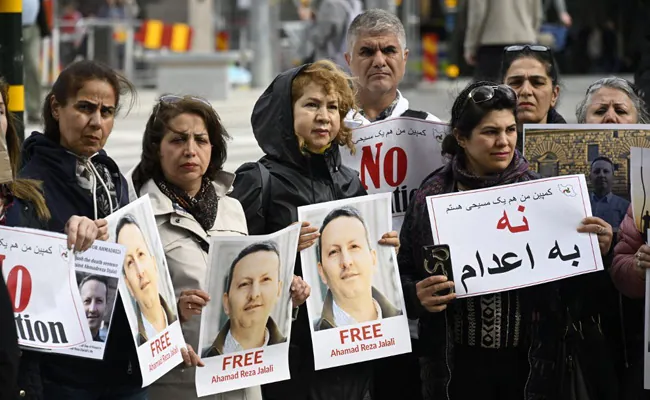 Tehran, for its part, denies these allegations, even in the face of decades of evidence to the contrary. 
While Townsend and her various affiliated groups have historically taken a harder approach to deal with Iran than most recent U.S. administrations, the behavior of Iran has not been significantly augmented by economic sanctions that seem to be the prevailing weapon of choice for Western powers. 
The Stockholm District Court, of which purview Nuori is currently under, has said that "Nuori will remain in custody until the verdict is announced or is otherwise decided," according to The Toronto Star. 
Should he be found guilty, Nuori will face life in prison in accordance with Swedish law. The Swedish Constitution outlaws capital punishment, corporal punishment, and torture. A verdict is expected on July 14.
Djalali, who contends to this day that he is being prosecuted because he refused to use his academic ties in Europe to spy on Israel for Iran, has significantly less time if Tehran keeps its existing direction.