Whether you're a gambler or not, you've probably already heard about Bitcoin. This decentralized cryptocurrency isn't issued by any government or central authority, and it enables gamblers who otherwise have no way to pay online to make deposits and withdrawals at online casinos worldwide.
Bitcoin was launched in 2009, and nobody really knows who created it. It was released by someone, or a team of people, using the pseudonym Satoshi Nakamoto. Several people have come forward and claimed to be Satoshi, but there is no clear evidence to prove it. In fact, there's plenty of evidence that those who have come forward so far are either outright lying or aren't telling the whole truth.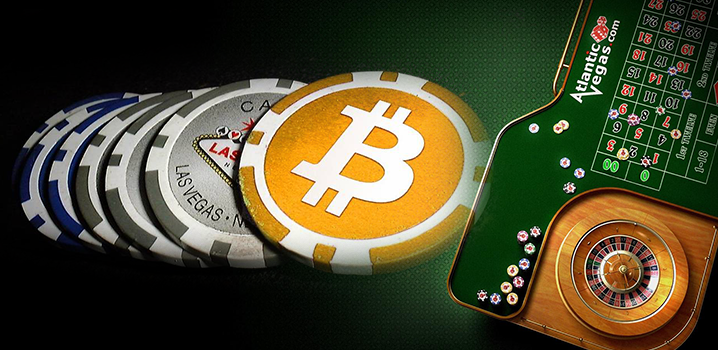 Even though nobody knows for sure who created Bitcoin, the safety and security of the number one cryptocurrency are  unmatched. Some cryptocurrency exchanges have been hacked, but the Bitcoin network itself is almost impenetrable. It would cost hackers close to $1 million per hour to attack the Bitcoin network. It's a price that, in all likelihood, isn't worth it for most would-be attackers.
How Can Bitcoin Help Gamblers?
Bitcoin can help gamblers in several ways. Here are the five most important things Bitcoin does for gamblers.
It requires no permission to use. You can download a Bitcoin wallet and begin using Bitcoin without applying to any central authority. You won't need to show your ID, and there are zero restrictions on Bitcoin use. No matter where you are from, what your religion, sexuality, gender, or political opinions, you will have an equal opportunity to use Bitcoin. If you've ever used e-wallets like PayPal to gamble online, you'll know how much hassle they can cause. Bitcoin eliminates all of this. Your wallet will never be frozen for arbitrary reasons.

Bitcoin is fast. Cryptocurrency advocates complain that it is slow, and it is compared to many other cryptocurrencies. But it's fast compared to the global banking system. You can send Bitcoin from Australia to London in about an hour. If you're willing to pay slightly higher fees, it could land in seconds. This makes for faster deposits and withdrawals for online gamblers.

Bitcoin casinos will often accept players from countries with restrictive gambling laws. For example,

casinos like Ignition accept players from the USA

, Australia, and other countries with restrictive gambling laws. If you don't appreciate your government telling you what you can and can't do with your own hard-earned cash, Bitcoin allows you to bypass many of the more outrageous nanny-state regulations.

Bitcoin allows you to gamble privately. It is not 100% anonymous, and if you break the law in a major way, most government intelligence agencies can track Bitcoin users down. Just ask

Ross Ulbricht

about that for confirmation. However, they're not going to do that just because you're gambling on the internet. When you use Bitcoin, gambling transactions won't appear on your bank account or e-wallet statements. This is "good enough" privacy for most online gamblers.

Bitcoin gives you control. At some Bitcoin casinos, you don't even have to deposit your funds. Some of them work using smart contracts, meaning bets are settled and coins move to and from your Bitcoin wallet after every game outcome. Either way, you won't have to share your credit card details with the casino, so it's much safer from the point of view of identity theft and fraud.
The Disadvantages of Gambling With Bitcoin
Gambling with Bitcoin is not perfect. There are some things you need to be aware of before you get involved.
Bitcoin is volatile. Just visit Coinmarketcap.com over the course of a month or two, and you'll see. Bitcoin's price can move by thousands of dollars in incredibly short periods of time. It can go up, but it can also go down just as fast. You need to cash out your jackpots soon after winning them to stop them getting slashed by a Bitcoin price crash.

Bitcoin isn't user-friendly. Yes, it's true. Bitcoin has a long, long way to go before the average internet user can handle it. Addresses are intimidating, and the initial setup is enough to put off some would-be users. If you aren't so technically proficient, it may be an idea to ask someone you trust to help you.

Bitcoins lost are Bitcoins gone. If you send them to the wrong address or get hacked, they're gone. Forget about them. It will be very difficult to get them back. Bitcoin isn't like Neteller where you can call someone and ask for help. There's no Bitcoin hotline to help you find your missing coins. You're largely on your own, although there are helpful members of the community who may be able to assist you.
How to Get Started Gambling With Bitcoin
To begin gambling with Bitcoin, all you need to do is buy some and sign up at a safe Bitcoin casino or betting site.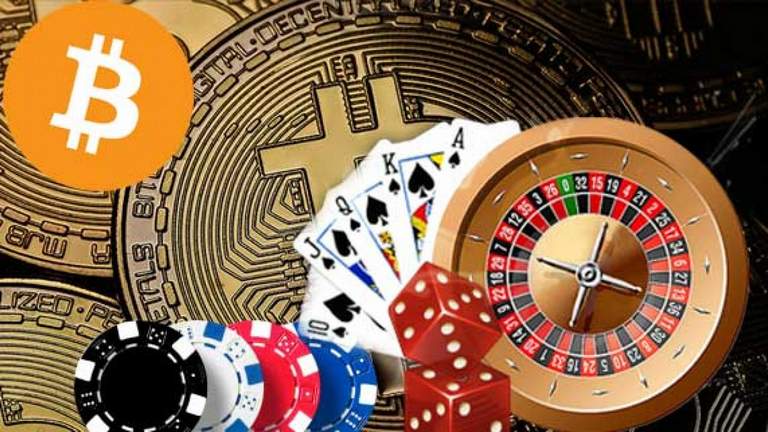 Coinbase is probably the easiest way to buy Bitcoin for beginners, but using it will require ID verification. This takes away the anonymity and privacy Bitcoin offers, but it is undeniably convenient and easy to use Coinbase.
It may be worth spending the time to find someone who can sell you Bitcoin for cash if you're overly concerned with privacy. If not, Coinbase will do fine, and from there you just need to move your BTC onto the Bitcoin casino and start playing.
Once you're in possession of your Bitcoins, all you have to do is make a deposit, bet, and wait for lady luck to show up (or not).