Are you looking for an easy email marketing solution which can solve all your problems? Then GetResponse is your answer. Whether its an autoresponder, email templates, email tracking or landing page creation, you name it, GetResponse takes care of it all, that too at a very reasonable price. Today, we will be covering an indepth review of GetResponse highlighting all its features and we will discuss how this tool can actually give you an edge over your competitors in building an email list and connecting with audience. So lets get started: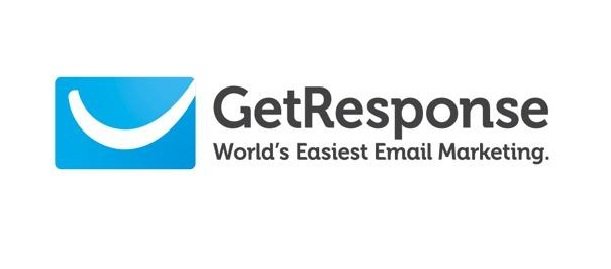 GetResponse is one of the best online services for managing and building a healthy email list. After using the tool we can say that you will never find so many features at the price in any other email marketing tools as you will in GetResponse. An ideal email marketing tool should boost the reach among your audience. Let us see how GetResponse performs in all the necessary tasks which needs to be taken care of while in email marketing.
Autoreponders :
Autoresponder is probably the best thing which has ever happened to email marketing. GetResponse is equipped with an Autoresponder using which you can schedule emails which will be fired to your subscribers on occurrence of a specific event. Hence, this will reduce the turnaround time for your subscribers. You can even schedule regular emails for your subscribers regarding your products or notify them regarding your social media presence. So using GetResponse one can schedule time-based as well as action-based emails.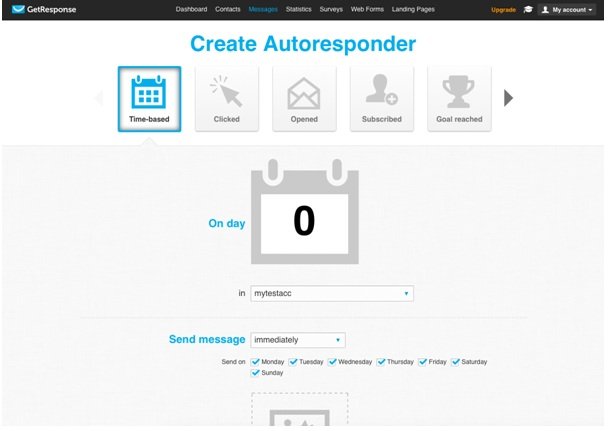 Analytics :
Analyics is a common feature which can be found in every other email marketing tool. GetResponse however along with some basic information like click through rate also offers extra features. For instance, using one click segmentation you can filter all those subscribers who failed to respond to your emails and hence you can ping them again with a different email. Something called "Metrics over time" will give you insights about the time of the day when most of your subscribers show activity. Hence, these are the few ways in which GetResponse stands out from others.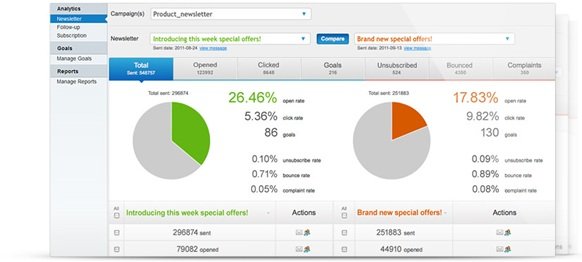 A/B Split Testing :
Split testing is a basic technique which is adopted by most of the email marketers to test different types of emails which might work to gain more subscribers. Now, while most of the other popular email marketing tools offer 3 to 4 variations in split testing, with GetResponse you can try out upto 5 messages. In fact some of the tools like Mad Mimi doesn't even have the split testing functionality.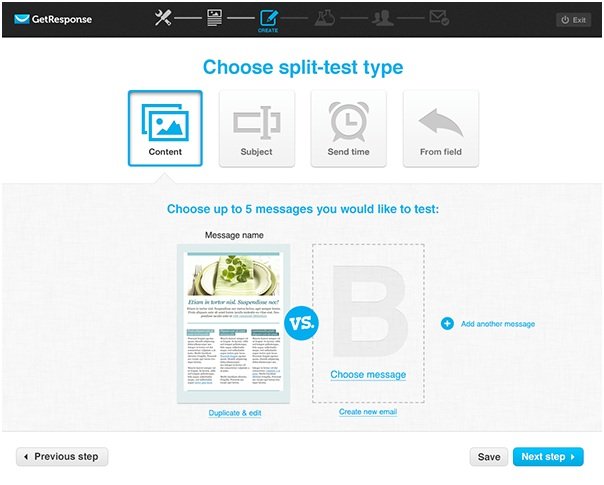 Email Templates :
Email templates are very useful as you can simply pick one of them which matches your services and make some quick changes into it. GetResponse offers huge number of email templates which are responsive, that means it doesn't if your subscriber is using a smartphone or a laptop, the email design will optimize automatically and look just perfect. You can even edit the HTML, fonts and layout of the email templates using your own creativity. All these thing can be done simply via a drag and drop interface and hence it becomes even more simple.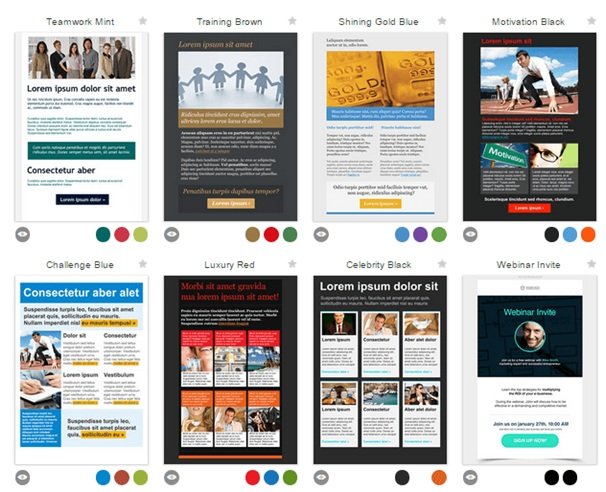 Pricing :
Well for the beginner I would suggest a free 30 days trial which is made available by GetResponse. This would give you a better idea about the working of the tool and help you make a decision of buying it. The cost of GetResponse starts from as low as $15 and goes as high as $580. Hence, the cost structure of GetResponse is flexible enough to meet all kind of email marketers. There are some basic features which get covered in all the plans.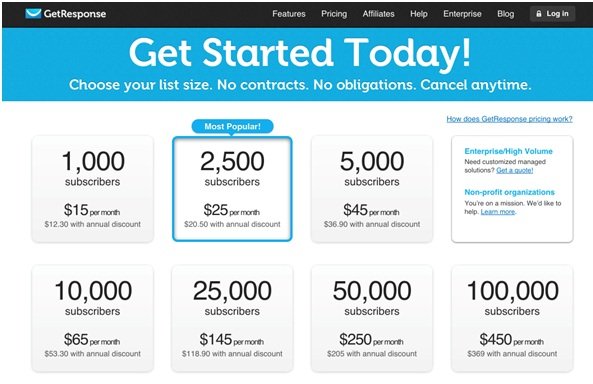 Verdict :
Using GetResponse tool was fun and exploring all the new features was even more exciting. GetResponse can surely help you grow as an email marketer provided it is used skillfully. Hence, we would definitely recommend GetResponse tool if you're looking to buy an email marketing tool. For any second thoughts, you can always try out the trial version first.