Gastronome or not, we like our food delicious, fast and easy. Thankfully, the past years have been generous to kitchen technology.
How is your kitchen looking? Might it need a little more TLC in terms of technology? We'll get you up to speed with the next generation of high-tech kitchen technology.
Breville The Toast & Melt 2 Slice Sandwich Press
I don't know about you, but my breakfast is incomplete without a toast or two. Whether you're up for open melt or crisp toasties, the Breville Toast & Melt will give you the finest toasts around. Features an adjustable floating hinge, stainless steel finish and non-stick cooking surface with aluminum cooking plates. Breville also manufactures other high-tech appliances. Harvey Norman has a wide choice of Breville appliances that every modern kitchen needs. Head there now and look at all the fine kitchen additions.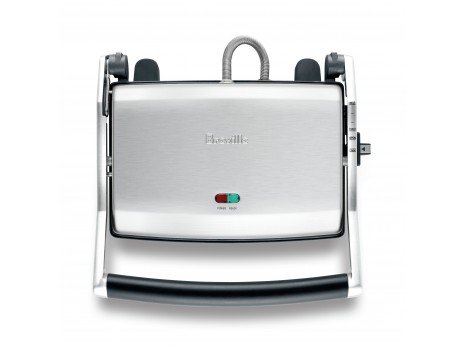 Egg minder
What kitchen doesn't have a stock of eggs? Not ours. Is that egg still good for breakfast? You don't want to find out right after you crack it. This nifty small appliance will let you know how old your eggs are, and even tracks the number of days remaining. Good when you're debating whether to purchase a new batch at the grocery store. Using a mobile app, Egg Minder can send you notification when it's time to change the egg supply.
Samsung four-door refrigerator with Wi-Fi enabled LCD
Combine Samsung's tech innovation with a refrigerator and you'll get a ridiculously functional kitchen wonder. This smart fridge has a built-in Wi-Fi and an integrated LCD touchscreen. Can't find anything you want to eat? Simply use the LCD to call for pizza delivery. Afterwards, you can tweet about how you just ordered pizza using your fridge. Boasting rights – reimagined.
Panasonic NP-B6M1FIGB Dishwasher
As if putting your used plates inside a standard dishwasher isn't enough, Panasonic innovates it yet again with this sleek device. With a noise level of just 44 decibels, never again will you be interrupted with your thoughts while putting in a used plate. Sleep easy knowing that you won't wake up to clinks and clanks.
Blendtec designer 700
Have you watched that YouTube Blendtec challenge? If so, you know how awesome Blendtec blenders are. If you don't think a blender is a high-tech kitchen tool, think again. Branded as 'the last blender you'll ever need, this Blendtec blender features a whopping 1700-watt motor, six blending options and an awesome touchscreen interface that gives you full control of your blending needs. It even says Hi when opened!
Picobrew Zymatic
For the instant coffee haters, here's to you! The Picobrew Zymatic makes it easy to brew cafe-level coffee in the comfort of your home. Simply connect this baby to a clean water supply and electric outlet before filling it up with your favourite grains, hopes and spices. This machine will then do the rest.
XYZ Printing Food Printer
You know it's bound to happen one way or another. This 'food printer' lets you print out cookable food in layers ranging from .8 to 6.4 mm, with a maximum print size of 7.8 in. x 5.9 in. x 5.9 in. Watch out, this baby may be out for mass production anytime soon. Better get yours now.
Found one that can make a great addition to your kitchen? Know any other modern kitchen appliances? Share it with below.