As a freelancer, it's likely that you will spend a lot of time working at home – that's why it's important to make sure your home office is an organised and productive space free from distraction. To help you set up, we're sharing our advice to create the perfect working environment.
Organise your space
A cluttered office can cause a big headache and you can waste a lot of time looking for lost briefs, notes and projects.But you don't have to splash out on expensive storage furniture to keep everything in place- even investing in some folders can help to create an organised working space.  If you'd prefer to keep everything digital, sorting your files onto hard drives or USB flash drives will keep them organised and means they will never go missing.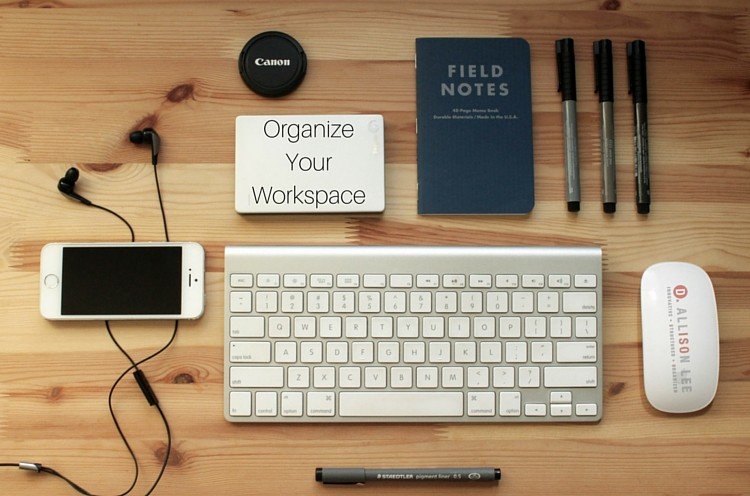 A disorganised office can also cause bigger problems further down the line. According to a recent study by SJD Accountancy, disorganisation amongst contractors and freelancers seems to be a reoccurring issue. After surveying 359 self-employed workers to find out what issues they were facing when it came to doing their accounts, the results revealed that almost 30% had lost receipts or paid too much tax.
Get into a routine
Though you're free to work whenever suits you best, having an allotted time to start and finish for the day can help you to feel like your home office is a placer of work. Sticking to a schedule every day can help you to manage your time more effectively and help you to make the distinction between your personal and professional life.
At the end of your working day, leave your computer, stationery and any other tools you use exclusively behind. This will help you to avoid working when you leave the office and make it simpler to ease into a routine.
Look to others for inspiration
If you're low on ideas when it comes to making a functional and productive office space, there's plenty of help out there to spark your creativity. Ideal Home has a section dedicated to home office ideas. If you're unsure how to create something functional or you're simply looking for style inspiration, there's plenty of inspiration.
Don't let work pile up
It's easy to let work pile up and before you know it, things can get out of hand. Instead of putting the small tasks off until later, aim to deal with them as quickly as possible. This could be something as simple as paying an invoice or filing a letter away, but it can make a big difference to your organisation and can help you to keep a clear head.
This advice also applies to your digital workspace – your inbox can fill up and if you leave things too long, you may find yourself becoming overwhelmed. Make use of email folders and set reminders to ensure everything is taken care of.