Four months into 2021, and we are still battling the Covid-19 pandemic. Quite a few enterprises have had their work and business shifted online. Although digitisation, and hence digital marketing, have been around for the last few years, the year 2021 witnessed the most exponential growth. In today's day and age, one must consider a consultation with a social media services london to capitalise on these latest developments.
The primary factor that has made digitisation prevalent and prominent is technological breakthroughs. A decade ago, Artificial Intelligence (AI), Machine Learning (ML), data-driven marketing and voice assistant features were a distant dream. Today, they have not only come true but also been offering stellar convenience in our daily lives. 
When speaking of digital marketing, let us not forget to address the elephant in the room, social media. Social media is a widespread concept that is subjective and open to interpretation. 
Most technological breakthroughs that we witness today are backed in some capacity by social media, especially brand and community building. The latest social media trends speculate that technological breakthroughs and brand building will get more integrated in the days to come.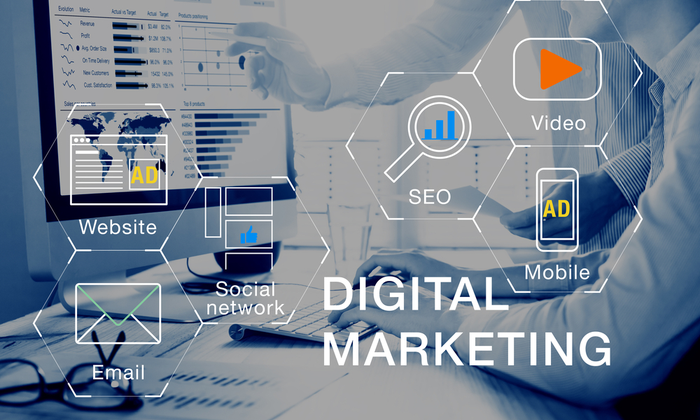 Breakthroughs that have changed the game for the digital marketing space
For most of us, when it comes to digital marketing, the first thing that pops into our minds is AI or Artificial Intelligence. It has come to become an umbrella term for all the latest developments. 
Artificial Intelligence
In the parlance of computer science, Artificial Intelligence refers to human-like intelligence displayed by a machine. In the societal setting, AI showcases humanly behaviours such as learning from examples and experiences, understanding and interpreting language, making decisions and resolving problems. 
The concept is understood better through various films such as Wall-E, a science fiction produced by Pixar, wherein the computer displayed intelligence, free will, and emotions. Real-life AI-based activity is done by Microsoft and Uber using Knightscope K5 Robots to patrol parking lots and outdoor areas to curb crimes. 
Natural Language Processing
Alternatively known as NLP, the advent of Natural Language Processing is where a software application or a machine, such as a computer, understands and interprets human texts. Not only this, but it also processes the language and understands the context of the conversation to offer text-based responses. 
As an AI-based breakthrough, it is prevalent in virtual chatbots. Every one of you would have conversed with a virtual chatbot in some capacity, be it regarding food delivery or banking finance-related queries. 
Integrated and Real-Time Communication
A step further to the NLP, integrated communication combines text-based assistance with sentimental analysis for understanding the context and finer nuances of the interactions. 
One such brand that has combined both text-based and voice-based digital assistance is Lyft, the rideshare application. 
Lyft makes booking a ride seem like a walk in the park with integrated communication. Customers can book their rides via chat with Facebook Messenger and Slack and voice through the Amazon Echo application. The chatbot notifies you about the current location of the driver, that is, real-time tracking. 
Live streams and Influencer Content
So profound is the presence of social media today that becoming a social media influencer is a thriving career option. The ongoing Covid-19 pandemic and lockdowns have served as an impetus for streaming and influencer-driven content. According to an article by Jose Angello Gallegos, Facebook and Instagram witnessed a 50% and 70% spike, respectively, in live viewings of content. 
The lockdown has been a holy grail for social media influencers, especially with promotional and advertising content for brands through live streams using Amazon Live. What made the allure irresistible is that they are shoppable, and viewers can now purchase an item while watching the advert. 
They started as networking and community-building mediums and today have grown to become digital business and brand hubs for individuals, influencers and corporations. Facebook, for example. 
Facebook has become a knight in shining armour for various corporations with its Facebook Shops feature, especially for small-scale businesses. It is incredibly empowering for any business owner, irrespective of operating scale, and customers and viewers with seamless shopping. 
All a business owner requires is a single online store, synchronised with Facebook and Instagram, for customers. The convenience is so compelling that queries and grievances can get addressed via Whatsapp, Messenger or Instagram Direct. 
The advent of visual SEO
The digital space today is quite proficient when it comes to text and voice-based SEO. Visual SEO, however, is new. It capitalises on images and visually appealing content that then serves as a reference point for search queries.
Currently, Google is pioneering the space with the Google Lens feature. An AI-based application with Google Lens, all you need is to point your smartphone camera at something. The camera, with the help of deep machine learning, not only detects the item but also understands, explains, and performs actions such as scanning, translating, and even shopping. 
All you need to do is point your mobile phone at an object, say a pair of earphones, and ask the Google assistant about it. In its response, Google assistant will not only give you an answer, but it will also suggest nearby shops and brands of earphones and other earpieces. 
Google Lens even detects restaurants, bars, and cafes. More so, point your smartphone camera to any of these eateries, and Google will reveal to you, like Pandora's box, the address, opening and closing times, and reviews of the said eatery.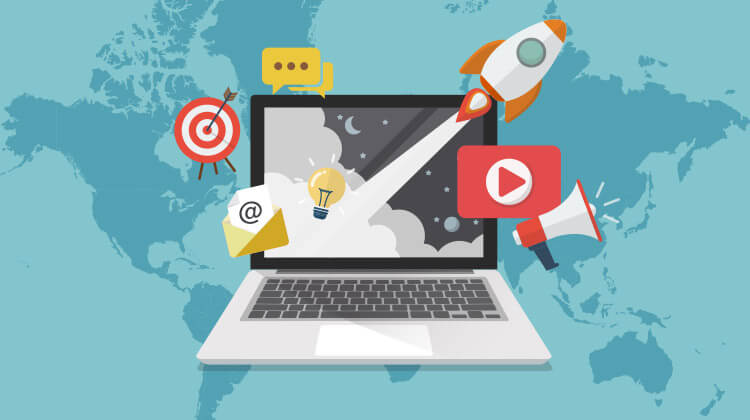 Conclusion
The world is currently struggling with the Covid-19 pandemic. The situation has posed a stop to brick-and-mortar establishments and in-person events, which led businesses and performers to take their ventures online. The digital space, along with social media, has presented numerous opportunities for corporations and customers. 
Artificial Intelligence through virtual chatbots offers nuance and context to the texts. Influencers have taken to social media to advertise promotional content for brands through live streams. More so, consumers can also make purchases amid the ongoing stream. 
Social media platforms have moved on from mere networking and community-building platforms, allowing consumers to purchase items and resolve their queries while on the move. Furthermore, the year 2021 has also seen the advent of visuals, wherein just pointing at an item offers in-depth information and suggestions to users.
What do you think is coming next?