Way back in 2014, Facebook acquired WhatsApp for a whopping $19 billion. This makes a lot of people wonder about how these free app companies can be worth so much. After all, they are free to use and WhatsApp, in particular, do not have any banner or pop up ads. Even without the popular monetizing mediums, WhatsApp seems to be thriving as their member base increases year after year. Before we reveal how does WhatsApp make money, let's go over the basics.
For the uninitiated, WhatsApp is a free messaging app. This app allows you to register your phone number. Once that is done, you can start chatting with people saved in your contacts and share memes, videos, and pictures. WhatsApp also has some pretty complex features such as location sharing and a QR-code-enabled web mode for people who want to access this app on their PCs.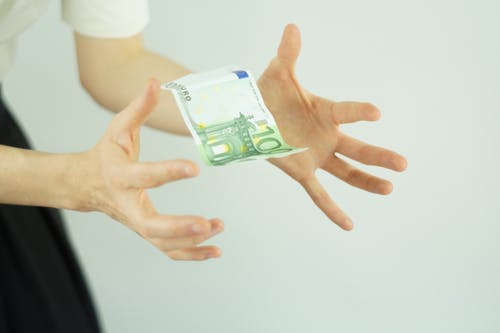 Why WhatsApp Became So Popular?
Before the era of WhatsApp, people had to pay SMS charges to message their family members and friends. While some mobile operators did offer free unlimited messaging between two users in the same network, there was always an SMS charge for messaging cross platform. This means the ability to message someone always boiled down to the amount of balance left in the account. WhatsApp changed that forever, they offered unlimited messaging along with other chat features. Consumers jumped on this opportunity and the global users base quickly reached 700 million.
How Does WhatsApp Make Money?
When the app launched back in 2009, its revenue stream was clear as day. Back then the app wasn't free. It charged $1 as a one-time subscription fee. In a lot of countries, this $1 charge bought users 1 year of unlimited messaging on WhatsApp. Even if we go by their peak subscription figure of 700 million users worldwide, their yearly revenue from subscriptions couldn't have been more than $700 million.
Then why did Facebook buy WhatsApp for $19 billion? Adding to the mystery, Facebook discontinued the subscription-based revenue model. They made the app free to use forever and for all users.
As it turns out, Facebook's acquisition had nothing to do with the revenue the app generated. They were more interested in the huge user base WhatsApp had garnered since its inception.
If Facebook's revenue model gives us any clue, then their revenue stream will involve collecting the vast amount of user data they have on hand. The billions of conversations on WhatsApp will be analyzed to make targeted ads much more accurate. While the ads themselves would likely never be on WhatsApp, chances are Facebook is going to use this new data to finetune their existing Facebook ads.
Also, it needs to be understood that WhatsApp itself is probably never going to be profitable. However, the data it collects can boost the revenue of Facebook as a whole. In other words, WhatsApp may be turned into a research wing for Facebook's overall advertising and marketing strategy.  Being a behemoth in the tech industry, Facebook can continue sustaining WhatsApp for years to come or till the time they figure out the best monetizing tactic.