As new technologies emerge, the themes of innovation and simplicity are ever-present. One aspect of technology is that it often renders certain skills obsolete, whether it's self-service checkouts or automated phone messages for customer call centres. It's unsurprising that many people worry about the advancement of such technology in terms of the threat it poses to people's jobs, but the reality is that some software can actually be a benefit to teams in a variety of industries. One such industry is Human Resources, who can benefit enormously from HR software to simplify and automate a host of different tasks and processes so that employees can utilise their skills in more effective ways. Here's how HR software works and the perks of using it for various departments within a company, in addition to the HR team. 
HR Software Explained
Algorithms, big data and employee management don't have the tactical judgement that humans have nor can they be used to make leadership decisions. But they can be used for a host of other functions to make the day to day roles of staff much more streamlined and productive. The first and arguably most important aspect of Human Resources software is that it combines the functions of HR with benefits that the rest of the company can make use of. For example, hiring new staff is much more efficient with software as with the click of a mouse, HR teams can tap into talent pools to match up the needs of a position with available candidates, store information and CVs and track recruitment advertisements across a variety of platforms. By streamlining burdensome processes like this, employees have much more time to spend on decision-making and strategy-forming tasks that better utilise their skills and experience.
Which Processes Can HR Software Impact?
HR software can also be used to manage attendances and absences, track performance evaluations, manage payroll and report on company data and analytics. HR staff can use software to approve timesheets so that time and attendance data is automatically synchronised with the integrated payroll function, which calculates and submits the salary with a manager's approval. HR software can also be used to allow employees to complete their own onboarding tasks such as updating personal details, apply for time off, view schedules and rotas, and access their payslips.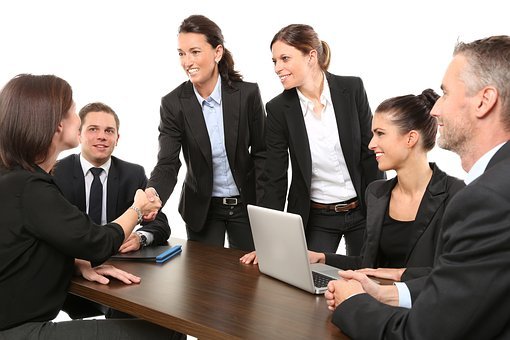 This technology is great for enabling managers to take on some of the responsibilities of HR teams as well, such as creating employee schedules for their department, approve holiday requests or sickness within the team, and even to monitor costs per day in certain software to calculate labour efficiency. Once this information is updated, it synchronises with the scheduling function so it's easy to see which members of staff are in the office when for different shifts and the cost this incurs for the business. Unlike group messenger apps, software such as this makes communications easily auditable but also more private as they are sent to individuals rather than the whole team.