A basic website that offers a basic user experience usually does the trick, but only offering a basic experience is a business that lacks ambition and is ultimately one that isn't going to be as much of a success as its competitors. If you own an online business and you're looking for good reasons to invest heavily in a new web design and development, the below statistics could prove vital to the success of your business.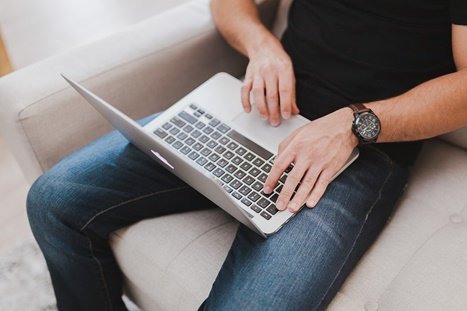 Mobile Pages That are 1% Faster Can Increase Sales by a Massive 27%
It's becoming evidently clear that a good UX (User Experience) is crucial when it comes to converting sales. Users that take advantage of mobile devices to surf thrive on fast page loading times, otherwise they're usually not interested in what the website has to offer. Sales can drop by more than 27% if your site isn't optimized for speed, so ensure you take the necessary steps to increase website performance.
China Leads the World with the Most Internet Users
It's no surprise that China leads the world with more than 730 million internet users. After all, it is the most populated country in the world with nearly 1.4 billion people. The problem many online businesses have is that they don't cater for different countries because they don't provide multilingual support. While many people around the world have a firm grasp of the English language, there are still millions who do not, so ensure you have the most popular language translations to serve on a global scale.
Web Design is Also Critical
According to Adobe, 59% of consumers globally would prefer to interact with content that's beautifully designed and well thought-of. So, while poor web design practices don't necessarily put consumers off reading content, it still does have a huge impact on bounce rate. It's crucial your site is based on a beautiful web design just so you have a much higher chance of converting. It's not just the design that needs to be beautiful either, the navigation of the site needs to be made clear so visitors have an easy time finding what they want.
The Importance of Responsive Design
In the United States alone, the number of users that take advantage of smartphones to access the internet is expected to grow to more than 270 million users. This means that more than ever, websites need to prepare responsively for the hike in mobile device users. Currently, 8 in 10 consumers will stop engaging with content on their mobile if the site isn't displaying correctly. So, if you think responsive coding is going to be more expensive and hassle than it's worth, think again.
The above statistics might not have a negative impact on your website at all. However, if you're looking to take your online business further by competing with some of the bigger fish in the industry, it's important you consider every aspect of your website just so your visitors are going to get an excellent UX.