We have seen a number of changeable trends in the business market during the last decade, particularly in terms of outsourcing and insourcing. While the former became popular as businesses looked to cut costs in the wake of the great recession, for example, the latter has re-emerged as the economy has begun to gain momentum.
There is now a more balanced approach to outsourcing business elements in 2016, and one that has been empowered by economic growth. More specifically, businesses have a unique opportunity to distinguish between strategic and non-strategic business aspects, outsourcing those that are largely operational in their nature and do not have a direct influence on profitability.
3 ways in which Technology has helped Businesses to Outsource non-strategic business tasks
While the changing economic climate may have challenged attitudes, however, businesses have also been empowered by technological advancement. This has afforded them the tools to outsource a wider range of tasks, from IT support to administration and specialist skills. Here are tree ways in which technology has enabled entrepreneurs to outsource non-strategic tasks: –
1. Virtual job and talent markets have made it easy to identity skilled workers
While entrepreneurs must retain control of strategic business elements such as marketing and sales, they have a unique opportunity to outsource specialist and operational tasks in 2016. In fact, online job markets such as Freelancer.com and Elance connect business-owners with the global workforce, helping them to identify  industry talent from around the world without being forced to spend beyond their means.

Many of these talent markets are free to access, while there are numerous options to suit different budgets and needs. Bear in mind that your investment in talent will be reflected by the quality of output that you receive, as you can hardly expect freelancers identified on sites such as Fiverr to offer ground-breaking solutions to your creative needs.
2. Online Project Boards and collaborative tools enable businesses to employ a global team of talent
On a similar note, the Internet is also home to a rising number of online project boards and collaborative tools, which can connect brands with talent and enable the former to build a cost-effective creative team. By linking with freelancers through technology and employing motivated teams on the basis of each individual project, you can reduce annual salary costs and optimise your businesses productivity.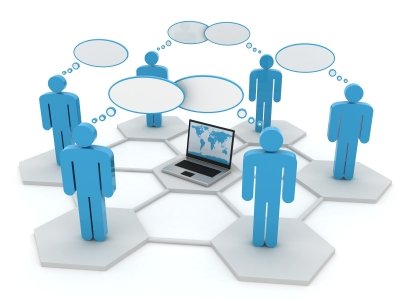 This has other benefits too, as it enables you to reduce start-up and operational costs without compromising on output. You can maintain a core staple of internal staff and equipment for these individuals, before selling off unwanted laptops or desktop computers. While market leaders like Samsung and Dell are renowned for offering value laptops, minimising the equipment required to drive your venture can save considerable sums over time.
3. Technology has negated the need for costly legal services
The need for legal assistance and infrastructure is pressing in any marketplace, but this has historically been expensive to invest in. It is also something that brands usually have to outsource to experts, especially given the cost of employing a full-time legal team during the course of the financial year.
This trend is changing, however, thanks to a proliferation of mobile applications which enable users to research legal compliance issues and determine the probable outcome of specific decisions. With technology providing a greater degree of expert legal assistance, it is possible for businesses to outsource related tasks to automated software rather than expensive firms.
This will also force proactive legal practitioners to cut their costs, at least if they are thrive in the marketplace.