When you're looking for a partner, you have literally hundreds of options to choose from. It can almost feel overwhelming at times, and as a result, many companies end up choosing one of the first partners they talk to, or the one that offers the best prices. While this can work out sometimes, more often than not, the fit isn't quite right. This is important, because when you work with the right technology distribution partner, your business can grow and thrive. When you don't have the right partner? Well, let's just say that things don't always go quite so well.
So how do you find the right distribution partner? You know that an authorized Cisco distributor will be a great partner for tech resellers, for instance, but will they be the perfect partner for your business? Finding that perfect partner begins with asking some important questions.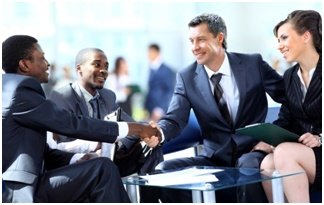 Getting Answers From Potential Partners
Because most distributors have access to the same equipment, finding the right partner isn't necessarily a matter of who has what. It's more about how that partner can help fill your business needs, and help it grow. With that in mind, when meeting with prospective partners, you should ask a few important questions.
Do you specialize in businesses of our size?
The needs of a major corporate enterprise are different than those of a small business and are different than those of a medium-sized business. You want a partner who has experience working with businesses like yours, and can help you solve the problems and meet the unique needs of your company.
Do you have any particular specializations?
Different partners may specialize in different areas. Some may specialize in networking, for instance, while others may be experts in security. Knowing the slant of the distributor going in can help you better evaluate proposals and solutions.
What do you think my network needs?
A true partner will evaluate where you are today, and develop a solution that is in line with what you already have and will help meet your goals for the future. As you compare proposals, look closely at what each potential partner suggests to look for overlap.
Can you help me contain costs?
Cost is an important consideration for any business, and the right partner is going to work with you to remain in budget. This doesn't mean you should choose a partner based on price alone, but the partner's ability and willingness to control costs is an important consideration.
Do you have certifications?
Most vendors require their authorized distributors to hold certifications in order to maintain their partner status. Ask about the certifications your distributor has to evaluate their ability to provide the services you need.
What additional services do you offer?
You don't want a partner who sells you equipment and then disappears as soon as it is installed. Ask for a detailed Service Level Agreement that outlines how much support you can expect to receive from your partner, and when. In addition to support, some partners offer additional services, including management of your network, support for earning certifications yourself, and more. These value-added services can make the difference between a true partner and just another distributor.
Additional Considerations
While these questions will often give you a good idea about a potential partner's services and how you can work together, you can't overlook an important, but somewhat intangible aspect of choosing a partner: Rapport. Can you communicate effectively with each other, and work out solutions to issues in a way that satisfies everyone?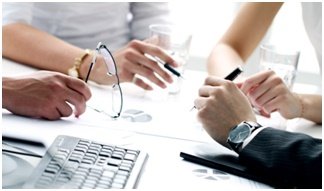 A distributor may offer the lowest prices, but if they have poor customer service or you can't seem to communicate with each other, the relationship will fail. Usually, when you meet with the distributors you'll be able to tell fairly easily if the partnership will work, and have a good idea who you want to partner with after meeting with a few potential distributors.
Ultimately, the decision of who your distribution partner will be comes down to which company can offer you the best solutions and best service at the best prices. When you ask the right questions, you will undoubtedly make the right choice.