Are you struggling to optimize your website for search engines? Is it proving hard to track every activity running in the background?  If your answer is yes, it is time to take control of your site.
Several studies show more people have embraced online shopping making a website crucial. If you can't optimize your website for search, there's a big risk of losing out on this market.
In 2018, an estimated 1.8 billion people worldwide purchased goods online. These numbers will grow to 2.14 billion in 2021. The same year, global e-retail sales amounted to 2.8 trillion U.S. dollars. Projections show a growth of up to 4.8 trillion U.S. dollars by 2021.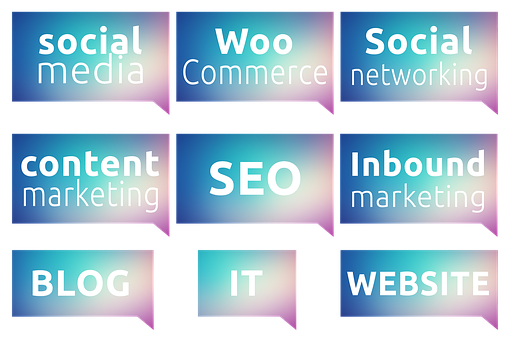 A recent survey says 87% of shoppers today use e-commerce reviews to decide whether to buy. The same survey says 77% of these shoppers buy online.
These numbers highlight the importance of your website for targeting potential customers online.
Tracking all website activity manually is an overwhelming task. This is where a reliable SEO tool comes in handy.
How the Best SEO Tool Can Help
A recent study says 93% of all online experiences begin with a search engine. The same report says 39% of all global e-commerce traffic comes from search.
Search engine optimization (SEO) is at the core of your online business. Most of your website visitors will come from search engines.
If your website is not optimized for search engines, your target customers will never find you. This is why you need to improve SEO performance for your site.
While there are millions of websites built daily, many don't return a profit. Most of these fail to invest in the best SEO practices.
Without a strategic SEO campaign, your website will suffer poor ranking on search engine result pages (SERPs). This, in turn, translates to low conversion and loss of customer trust.
Online businesses which invest in SEO have an edge in this highly competitive digital platform. They not only rank higher, but their brands are also visible across the digital landscape.
If you have a solid SEO campaign, your website enjoys higher customer satisfaction ratings, improved conversion, lower bounce rates, and reduced cart abandonment rate.
How SEO Software Works
Most website owners only understand their core business. It is thus not easy to design, launch, and manage an SEO campaign. This is where reliable SEO software comes into play.
If you want to launch an SEO campaign or you have one running, using these innovative monitoring tools guarantees better SEO results.
As Google updates its algorithms, there are more parameters to measure. An SEO monitoring tool keeps track of the different aspects of your SEO campaign.
The idea behind SEO tracking tools to provide real-time data on your console to help you make better decisions. Some of the important data they provide include:
       

Keyword performance

       

Website ranking for your target keywords

       

Backlink checking & monitoring

       

Deep website audit ( To find and eliminating on-page vulnerabilities)

       

Page changes monitoring

       

Local place ranking

       

Automatic keyword discovery

       

Keyword segmentation

       

AdWords advertising statistics

       

Google analytics and search console data

       

On-page checker

       

Organic ranking result

       

Local map ranking

       

Competitor ranking insight

       

SEO/PPC Competitor Research

       

Web audit results

       

Copy audit

       

AMP(Accelerated Mobile Pages (AMP) testing.
With the best SEO tracker, you can now access crucial insight about your site's SEO campaign in real-time.
Why invest in the Best SEO monitoring Software?
The digital market platform is highly competitive and this causes many new businesses failures. Failing to invest in SEO is one of the main pitfalls for many online startups.
Understandably, you want to cut costs through a hands-on approach. However, this sets you up for failure.
The competition will leverage the best technology including software, to monitor SEO to stay ahead. This gives them a better ranking for your target keywords.
Investing in SEO is not enough. You have to monitor and track the performance of the campaign to achieve your objectives. This is where the best SEO tracking software comes in handy.
Using these tools has several advantages for your business. These include: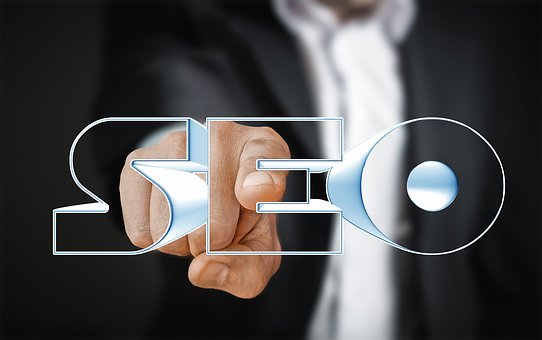 Increased Site Traffic
The best SEO tools improve the efficiency of your marketing campaign. You can target the right audience and increase traffic to your site. With the right choice of keywords, you will also have more relevant traffic streaming to your site.
 

Save time
The best ranking tools allow you more time to work on your core business. You don't have to monitor everything manually. Instead, a good rank tracker tool comes with an easy-to-use control panel where you receive automatic alerts.
Once you set the parameters required for your campaign, the rest happens automatically. These tools work silently in the background to monitor the performance of your website and send reports.
Other arduous tasks such as keyword research are also easy to complete when using the best SEO tracking software.
 

Improved decision making
Making business decisions in the volatile digital landscape is tough. Everything changes fast, and you need the right data to help you.
With a high-performance SEO tracking tool like Nightwatch, you can now make better decisions based on real-time data.
This SEO ranking software offers diverse data including website ranking, backlink monitoring, competitor analysis, ranking in any location, keyword discovery, click potential, and much more.
 

Improved Business performance
Every entrepreneur worries about the performance of their business.  If you have just launched your online business, you will face a tough period before everything settles.
Investing in the best SEO ranking software gives you crucial insight to help your decision making.  For instance, you can choose the right keywords for your site based on keyword performance data.
It is also possible to adopt the most effective strategies from your marketing campaigns. This leads to improved performance for your business.
Final Thoughts
The internet marketing landscape is tough, and only the most creative businesses survive. To stay ahead, of the pack, you need to adopt the best SEO strategy.
Investing in an SEO tool will help optimize your marketing campaign. Through real-time data and insight, you will make faster and more solid marketing decisions. This in turn, gives you an edge over the competition.
Author: Benjamin Shepardson founder of NoStop Content. As the company's leader, Ben brings to the table an innate ability to help small businesses compete with larger competitors through content strategies and SEO.