When you are designing a mobile application, it is not enough that you created and designed the app well. If you want to be able to sell the product, you cannot just present it to the clients raw. You have to neatly wrap it in a package and a mockup is the best way to present it in professional meetings. The internet is a great place to find some free mockups that you can use for your app design.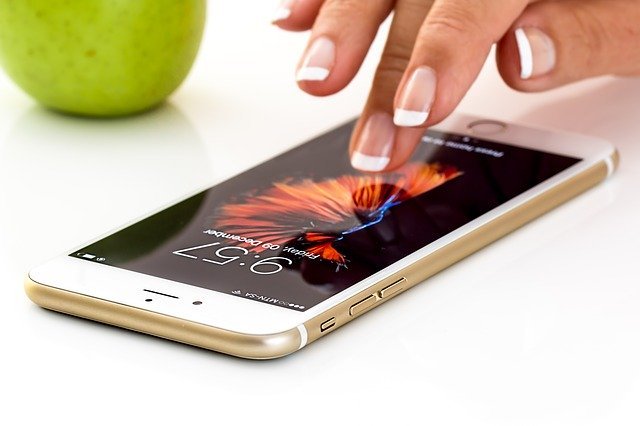 User exchange website UX Planet provides 12 iPhone 11 and 11 Pro device mockups that come in free PSD and Sketch. It was wonderful for UX Planet to immediately collect mockups for the latest iPhone lineup. That's great because if you have to design a mobile application, you would want it on a PSD mockup that features the newest iPhone. 
Ramotion store, too, provides at least six templates for iPhone mockup where you can fit in your mobile app design. The lineup includes the PSD file mockup for the new iPhone 11 but also the older versions like iPhone XR, iPhone XS, and even the iPhone X clay mockup. Most of the Ramotion mockups are in clay, which is important when you want the design to take center stage.
Why use the iPhone mockup?
First of all, if you want to showcase a mobile application, you have to use a canvas from which the digital output is usually used. You mostly use the mobile application on your awesome iPhone. So the iPhone mockup is the best way to showcase your digital output. While there are so many kinds of iPhone mockups on the internet, you have to be picky about the kind of mockup you will use. The right mockup can take your product to the next level—it can seal the deal with the client. 
It is always great to use the iPhone as the canvas because it is just the best phone in the market. It can seamlessly work with other Apple products like the iMac, MacBook, iPad and Apple Watch. This means that work on these other Apple devices can be accessed by the iPhone. Another great thing about the iPhone is that it is always being updated. Of all the Apple devices, it's the iPhone that gets updated every year. Last November, the iPhone 11 lineup was released. 
The iPhone 12s are already being prepared if the leaks are to be believed. According to a Forbes report, Apple plans to release six different kinds of iPhones 12s next year: iPhone 12 4G, iPhone 12 Pro 4G, iPhone 12 Pro 5G, iPhone 12 Pro Plus 4G, iPhone 12 Pro Plus 5G and iPhone 12 Pro Max 5G. 
Some mobile applications and the right iPhone mockups
Presentations are really a form of storytelling. You want your digital product to be more than just a mobile application, you want it to be something that will touch the emotions. That's why you package it in a story. The iPhone mockup is certainly the right package to enrich your product. Here are some of the types of mobile applications and how you can present them in professional settings.
Mobile payments apps
There is certainly an increase in mobile payment applications and for good reason. It is just very convenient to make payments through your iPhone and using that such application. When you create or design this kind of app, you definitely cannot use a stationery mockup. That just doesn't make sense. You want to be able to showcase how your application is making people's lives better. 
Try using a mockup of a person holding the iPhone toward a scanner while at a cashier's counter. You have to be careful when choosing such a mockup because you don't want the "props" or the setting to overwhelm the design. The iPhone should still be the centerpiece just that there are accessories in the tableau to create a story of this person who didn't need to bring a wallet because they can pay using their mobile application. 
Cryptocurrency
In this digital world, people can do business using cryptocurrency. But this is a different market that is complex and quite volatile. So if you are designing an application that will focus on the cryptocurrency market, flat designs might do the trick when you look for the appropriate mockup. Flat design is usually boring because there are no extraneous effects added to the feature, it's basically flat. But when it comes to cryptocurrency, you might not need special effects. This is already a vibrant world that is complex enough; you don't need a complex design. What you do want is for the application to reflect the facts about the crypto world so that includes graphs of how the different digital assets are doing as well as current news stories that might be important to the user. 
Augmented reality games
Now, this is exciting. How do you push the excitement through a presentation? If you could only create the actual product then the exciting part is already in the pocket. It doesn't work that way though. You want to present the product so that clients will get on board with the idea and spend money for the application to be actually created and hopefully go live. For now, the best thing that you can do is present your design the best way that you can. Since this is augmented reality, you have to showcase the photorealistic iPhone. You should be able to showcase how realistic your design is.
Wearable apps
So the Apple Watch and other smartwatches are really selling like pancakes. There was a time when the watch was used to tell time. Now, though, the watch can do so many things. If you have created an app for your wearable device, then you might want to showcase how the Apple Watch can be in sync with the iPhone or the MacBook. You can use a device mockup for this, but you don't necessarily have to choose the mockup that features all Apple products. Just choose two or three like a mockup featuring the MacBook, iPhone and Apple Watch side by side. 
Related guides – How to unlock iPhone in 3 simple steps