I don't know about you, but when I first thought of starting a business I was quite scared! The prospect of leaving a job with a "secure" income was the most frightening thing of all. To be honest, these days there is no such thing as a secure job. You could end up losing it at any time, even if you're a hard worker that brings real results.
Most people decide to start a business because they want to make their dreams a reality. Some people say you shouldn't make a business out of your hobby. But, I disagree. After all; you're going to be passionate about what you do. If you're an IT geek, and you start a business selling lawnmowers, where's the passion?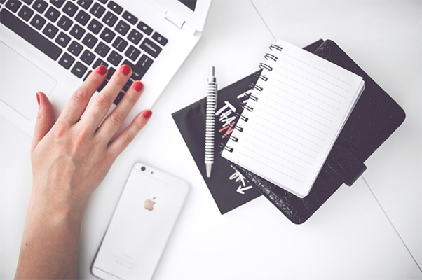 Image Source
You are more likely to make a success of your business if you believe in what you do. Of course, industry experience also helps a lot! If you're ready to launch a startup, you might think it's going to be a long and difficult process. The good news is you can start any business without stressing out! The following ten steps will show you how:
1. Find out if your business idea is viable
People always tell you in the business world that you'll be more successful in a niche market. But, specialist niches can sometimes be a double-edged sword. In other words, you could end up selling to a niche that won't return a healthy profit. You need to do plenty of research and determine the viability of your idea.
2. Decide upon the location of your market
Next, you need to consider where you wish to sell. For example, are you sticking to your local area or region? Do you want to offer your wares to the whole of the country? Perhaps you'd like to set up an international concern?
3. Work out how to start your business while working
When you start a new business, you should have enough money to pay your personal bills. In fact, you should ensure you've got savings to cover at least a year's worth of bills. If you don't have any savings, you'll need to work and run your business at the same time.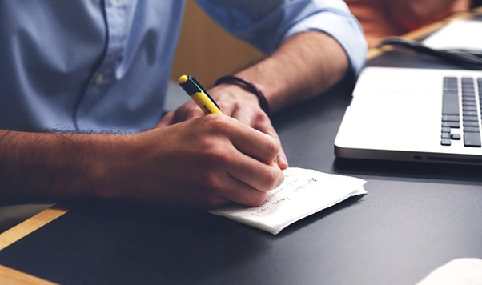 Image Source
4. Draw up a compelling business plan
You will need to define the vision for your new enterprise. This means explaining, in detail, what you wish to do and how to achieve those goals. A business plan is useful not just for borrowing money. You can also use it to keep focused on your long-term targets.
5. Hire an accountant
When you start a company, you need to hire an accountant. Sure, you could do all your tax and annual returns yourself. But, if you make any mistakes, it could cost you a lot of money! Plus, accountants know loopholes to save their clients money. They can also advise you on the best practices for running your business.
6. Make your company official
By now, the gears are starting to roll in your plans for world domination! Before you do anything else, you need to make your business official. This is easily achievable by using Your Company Formations. You could also ask your accountant to register your new company, but they may charge you a lot of money to do that.
7. Open up a business bank account
Let's say that you've already got people interested in buying what you sell. How will you accept payment from them? Chances are, most of your clients will pay by bank transfer. To accept those payments, and to pay in cash and cheques, you need a business bank account!
8. Set up a website
It doesn't matter whether you wish to sell to a domestic or international market. Your future customers will no doubt find you via a search engine like Google. It's important to set up a website for your business. The good news is that it's easier than you think to create a slick online front-end for your business.
9. Draw up a bulletproof marketing plan
How will you market your products and services? If you're not sure, you need a plan of action! There are a plethora of marketing agencies that can work with you to devise the right plan for your needs. Be sure to use a mixture of online and offline marketing ideas.
10. Start making money
Now that your business is set up, it's time to go out and make some money! Thank you for reading today's blog post. Good luck!