Online businesses have become increasingly popular as reliance on the digital space has grown in tune with technological developments. By the year 2040, 95% of purchases will be through e-commerce websites. Many people prefer online shopping to in-store shopping, especially during today's climate in the midst of a pandemic.
If you are interested in starting an online business, it could be easier than opening a brick and mortar store. There are many benefits to opening an online business, including:
●International access to your business at any time
●Saving money (no rent payments, etc.)
●Improved customer service
●Expedited delivery of your service or products
●Remote management from anywhere globally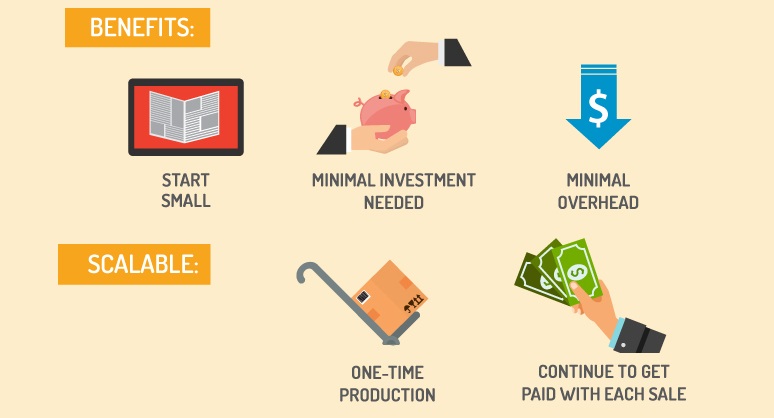 Online businesses oftentimes supplement physical stores to offer greater access to consumers for their products and services. Your website would become easier to find online in many cases due to search engine optimization, meaning you can strategically target anyone in the world who searches on Google. This eliminates the obstacle consumers face of having to go in-person to see what your store has to offer, making it easier for them to shop and have products delivered or go in person and pick it up. However, there are several legal aspects when it comes to starting a business be it offline or online. Considering this, make sure you get yourself well versed with these legal complications or hire some expert for help.
In today's blog, we're going over how to start an online business that is successful with these steps. Let's get started!
1.Find Your Product or Service
Before you can open an online store, you need to be sure of the product or service you are offering consumers. Choose your niche and make sure it is something that has a high need in the market. Pinpoint a gap and aim to fill it for consumers. Your product or service should also be something you are passionate about or something that interests you.
2.Conduct Market Research
Now that you have identified your niche market, it's time to evaluate market viability and conduct a competitive analysis as part of your market research. When checking to see if your market is viable, consider things like shipping weight and how many different products (SKUs) you plan to offer.
You should also look at the current landscape for your business and see how other businesses are faring in comparison. These businesses will be your competitors once you launch, so it is important to understand what is working for them and what isn't.
3.Become Familiar With Online Business Laws
There are many rules, regulations, and laws that ensure online businesses are operating at the industry standard. Such rules could vary based on location or business type, and can include:
●Zoning laws
●Shipping restrictions
●Trademark considerations
If you are not well informed and aware of the rules associated with conducting business online, you could get in big trouble that could make or break your business. Understanding business laws will ensure you know what to avoid so your business does not get derailed.
4.Identify and Analyze Your Target Audience
Who is most likely to buy your product? Where do they live? How old are they? Are they male or female? How much money do they make per year? These are the questions you need to answer when identifying your target audience. Understand their demographic, psychographic, etc.
Once you identify and understand your target audience, you will be better able to develop marketing materials and build your website based on these considerations.
5.Choose the Right E-Commerce Platform
There are several e-commerce platforms for you to choose from. This is one of the most important steps in launching your online store, as it will only be as good as the e-commerce platform you decide on to host it. Conduct research on the various e-commerce platforms available and find one that best suits you and your business needs. You need to feel comfortable managing the platform and it should have all of the capabilities necessary for your website to function as its full capacity.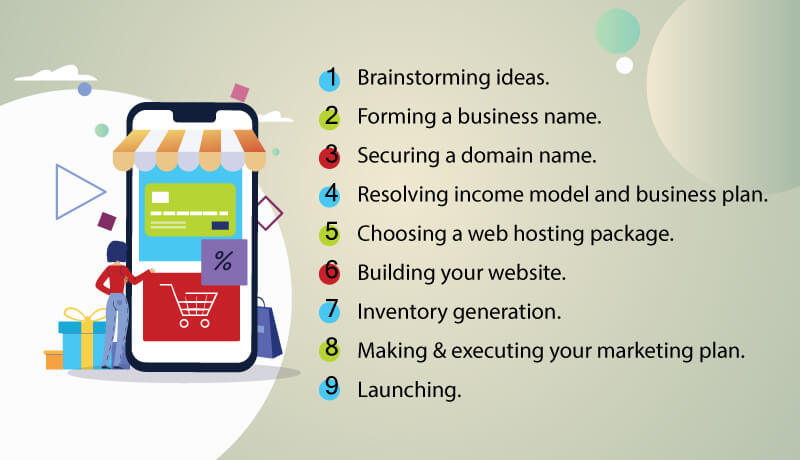 Some common platforms for e-commerce include:
●Wix
●Square
●WooCommerce
●GoDaddy
●SquareSpace
6.Find a Source for Your Products
There are many different ways you can source your product. Determine how it will be manufactured if it is an original product, or who your vendor(s) should be if these are existing products. Once you have this, you can decide on an inventory management software that best suits your business needs.
7.Launch Your Online Store
Once you have the above finalized and settled down, it's time to launch your online store! You should be all set with the tools and research you need to hit the ground running for a strong grand opening.