Owning a business, no matter small or big requires much more than just providing powerful products and services. To ensure a global outreach for products and services, companies are rapidly embracing digital platforms. Also, unabated rise in competition demands quick and active actions from these companies.
So, let us find out how small businesses can engage their customers to boost sales and accelerate growth.
10 ways customer engagement is vital to grow small business
How you can provide better engagement to your customers and raise the chances of sale conversions. Here are ten different ways comprehended below on how customer engagement helps to accelerate growth of your small business.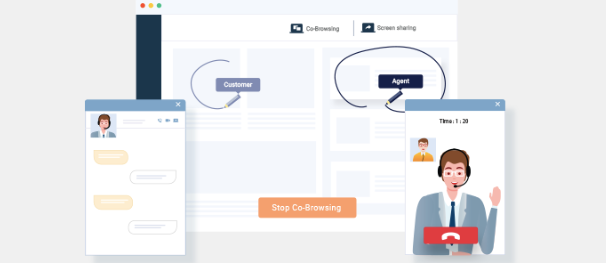 1. Live chat increase sales conversions
Live chat is one of the best software that helps to offer superior customer service to the customers by providing instant solutions to their queries. Live chat for sales increases conversion rate and accelerates revenue growth of your company.
Here are some reasons how live chat helps to boosts sales conversion:
Live chat helps to connect with customers in real time. Identifying the complexity of the problem helps to resolve it in the first contact.

Live chat engages customers instantly with personalized messages unlike other channels that has long wait time or automated response.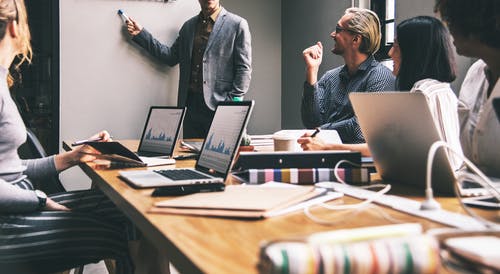 2. Customer retention is more important customer acquisition
Acquiring new customers for a small business is costly, seven times more costly than retaining the existing customer. Customer engagement increases the chances of converting an existing customer. So, it is important for businesses to focus more to engage their loyal customers with right engagement tools.
Engaging the customers with real time solutions improves the chances of sales conversion. Live engagement tools can be used for effective conversations and boost customer satisfaction. If you provide high quality service lowering the response time it develops customer trust.
Focusing on regular customer engagement assures you to meet your customer queries at the right time, with right messages that retains them with your business.
3. Boost your customer success with feedbacks
Customer feedback is the backbone of every businesses. As collecting feedback during and after the chat conversation is essential, so is to acquire feedback with follow up process. When you maintain connection with your customers, you can gain valuable insights as well as feedback from them.
You can further use the data to improve your products and services based on their requirements that alter from time to time. From what they expect from your brand to new strategies and ideas that can give your products.
Customer engagement assures growth of your business by learning customer experiences with the products and services. Getting in touch with them and knowing their opinion after the purchase, boosts your customer success.
4. Interactive customer engagement
With the live engagement tools, small businesses an easily to communicate immediately without letting customer wait. The real time assistance provides instant solution to their problems and reduces the response time
Providing better assistance and support by using customer engagement software to make your conversations effective.
Personalizing chat conversations through video chat develops trusts in customers and improves customer experience.

Co-browsing solution helps the customer service reps to interact and guide the customers in order to deliver better customer experience.
Co-browsing combines the power of WebRTC technology that requires no extra downloads and makes the customer engagement process interactive.

5. Automate your sales and customer support with bots
Sales and customer support automation with bots helps to improve the operational efficiency in order to reduce costs while enhancing the overall customer experience.
Benefits of automated customer service
24×7 support

– Chatbots allows brands to engage with their customer's 24×7 when the human agents are not available.

Reduce help desk support tickets

– Chatbots answers all the basic queries that are based on providing information and this reduces support tickets to be raised.

Acquire customer information

– Chatbots collects basic customer data that is further analyzed and processed as per requirements.
Chatbots are best to handle basic customer queries on the first go. But when it comes to complex queries bots fail to answer, and it directs the conversation to the right human agent. As complex conversations needs human involvement in order to understand and resolve it in the first contact.
6. Virtual customer support with co-browsing
Customers generally face problems while using the product and look for real-time assistance in order to fix the issue. Co-browsing provides an in person experience with excellent virtual support and offer solutions without asking them to move to a different tool.
With co-browsing tool, you can guide customers to fill up forms, resolve payment failures issues and levels up chances of sales conversion.
Main benefits of co-browsing are:
It provides real time assistance and remote support to your website visitors and customers in interactive way.

It can be combined with video chat to control your customer's browser and proactively guide them to the right direction.

Co-browsing helps your support teams to assist customers with virtual support from anywhere without downloading any plugins.
Now, provide your customers and website visitors a personalized assistance remotely with co-browsing and video chat.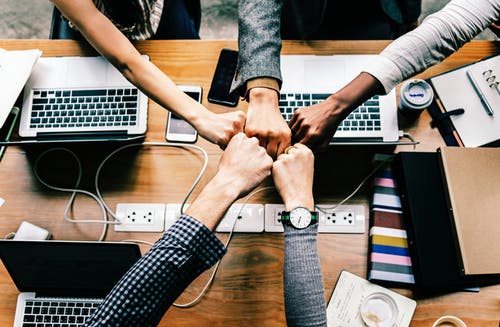 7. Personalized product demos with video chat 
Educate and assist your customers with face to face video chat and voice chat for product demos. With the power of visual demonstration, you can reduce the response time and improve customer satisfaction in real time.
Demonstrating the products & services, looks & feels, businesses can share a unique brand experience with web visitors and customers. Video chat helps to get in touch with your customers instantly and guide them in quick decision making by personalizing chat conversations.
Main benefits of video chat:
It provides customers the in-depth product details and features that has a positive impact on sales conversion.

It helps to identify customer's problem quickly as they expect instant response and prefer one-on-one assistance.

It accelerates your business sales conversions by guiding your customer throughout the buying journey.
With video chat you can make your customers aware of the product features and builds trust to gains repeat customers.
8. Equip your team with right customer engagement tools 
For any brand to acquire customers and retain them, you need to invest both time and money in a customer engagement strategy that allows a seamless customer-business interaction. Using best customer engagement software like co-browsing and video chat helps to deliver better chat experience.
Provide your customer support team with the right customer engagement tools that will help them to guide customers effectively in real time and provide a delightful experience in the following ways:
Identify the issue in the real time and provide the right solution reduces the response time.

Customer support agents get the first-hand details of the issue to provide support in an interactive manner.

Direct communication between the customer and agent makes the chat conversation effective.

Builds trust and loyalty with personalized conversations and improve sale conversion.
9. Personalize your communication to engage customers
Generally, the small businesses generate leads online and website is the main gateway. Based on the visitor's insights you can trigger a right, personalized message and guide effectively in their journey.
Interact with your website visitors and customers in a friendly way by sending personalized messages based on their journey. Welcome visitors with a personalized chat invitation, framed through the value of the service you offer.
Guiding your visitors in their journey and resolving their queries instantly encourages them to decide then and there itself for your product and enhance your customer service. Personalized chat conversations makes customer engagement more effective and improve customer experience.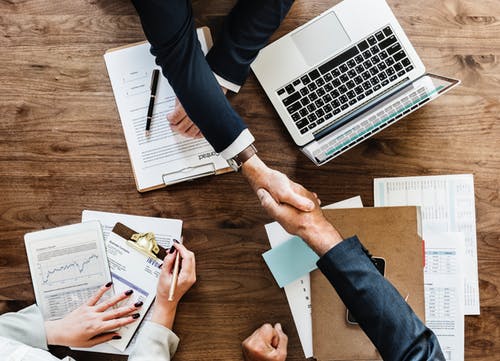 10. Make omni channel customer engagement a top priority
Omni channel customer service streamlines all the customer conversations across multiple channels such as live chat, Facebook, Viber, Telegram to deliver a unified brand experience to the customers so that they are engaged over their preferred channel can experience the similar service quality across multiple channels.
You can seamlessly engage your customers to provide similar quality service across all channels and a best omni channel customer experience.
To deliver omni channel customer support platform means:
Be available to deliver customer support 24×7 across different channels

Allow your customers as many ways to reach out to your business

Improves team productivity by reducing the time of offering support

Allows to measure all the activities and gain deep insights of customer behavior
Conclusion
To focus on customer engagement helps build strong and loyal customers for small businesses. These customers trust your business are willingly associated in its growth.
So, does your small business focus on customer engagement yet?