Memory Cards are great you know, especially when it comes to portability. When you carry a few grams of a memory card, you're carrying TBs of data too. That's the same reason almost every digital camera has seen the shift from internal memory to external options like SD cards. However, this does not mean that SD Cards are 100% perfect. They can fail, and when they fail, you end up losing most of the data. This is like a necessary evil and that's why every SD Card user should have one of the best data recovery software.
Talking about that, there is a wide variety of memory cards you can find. So, you need a data recovery tool that has been optimized for memory card software recovery. It need not to be a dedicated SD card recovery tool or anything, though. The point is, you should be able to retrieve lost, deleted or crashed data from the card without any problem. So, today, we wanted to tell you an effective method to recover data from most types of memory cards without posing issues to security or the hardware itself.
Before we jump into the tutorial, the memory card recovery software requires an introduction.
Recoverit from Wondershare is one of the best ways to recover all types of information from drives. It works regardless how the data was lost. You might have deleted some files, the drive may have got corrupted and the drive may even have some other issues.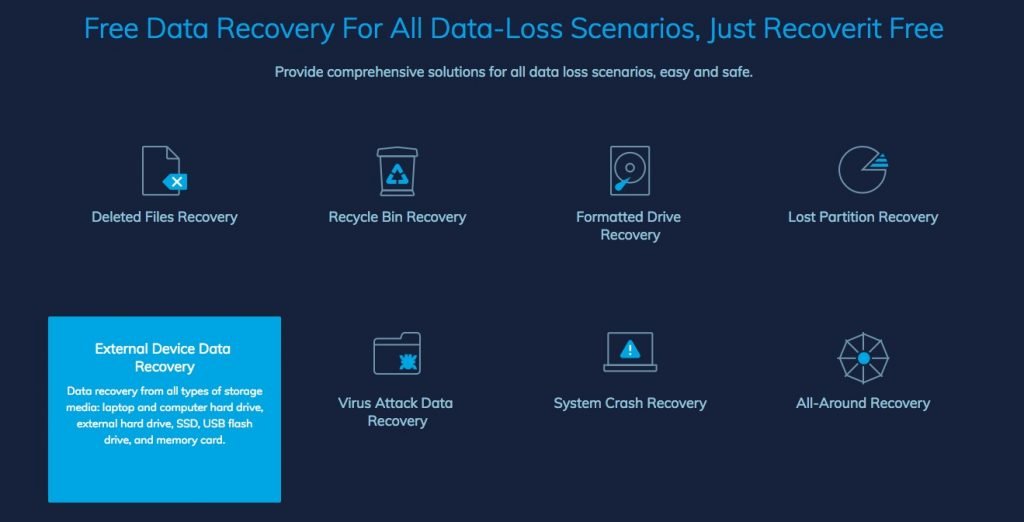 At any of these instances, Recoverit data recovery software can be of great help. As we said, it has been well-optimized for recovering deleted photos, videos or other files from SD cards. Although we use the term SD cards, it would work with any removable media. If you have an SDHC card, for instance, just plug it in.
Now that you have a clear idea about Recoverit data recovery software, shall we check out how to recover deleted files from memory card?
How to Recover Deleted Files from Memory Card with Recoverit?
You can use the following steps to recover data from any type of memory card. You don't have to be worried about the capacity either. It does not matter whether you have GBs of data or a few MBs, Recoverit would do the job. Shall we check out those six simple steps of memory card repair, then?
Of course, you have to download Wondershare Recoverit from the official website and install it. The process of installation would not take more than a few seconds, both on Mac and Windows.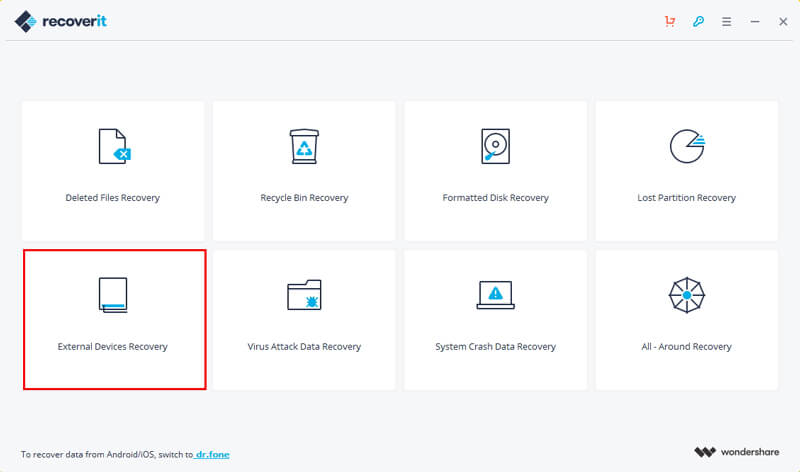 After launching Recoverit, you have to select the External Devices Recovery module from the window.
In the next screen, Recoverit gives you some options to choose from. Make sure you choose the option that is named Memory Card. It means the process has been optimized for SD cards.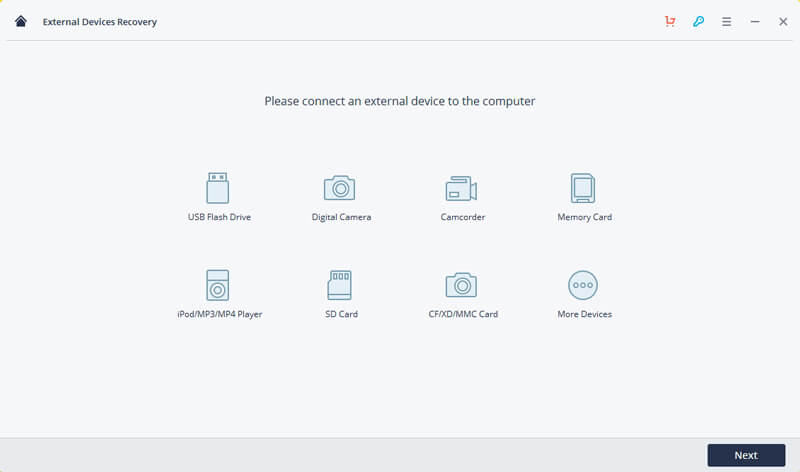 In this step, you have to select the External Storage Device that you have connected. We'd recommend that you connect the devices before you launch Recoverit.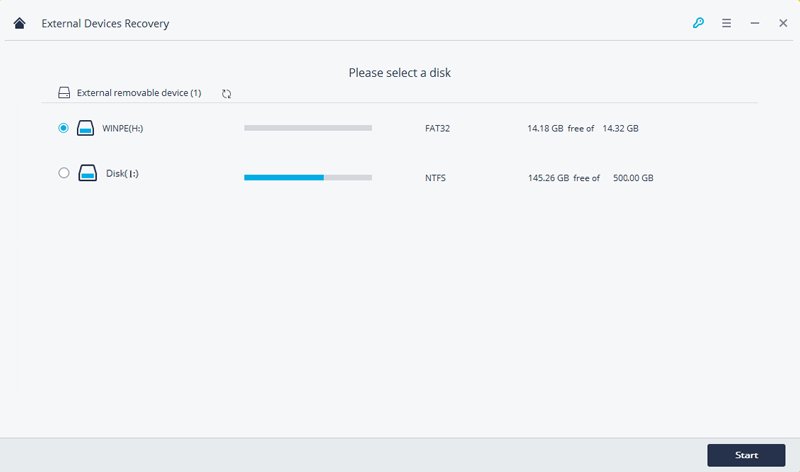 Hit the Start button to proceed with memory card data recovery
Now, Recoverit will start scanning your memory card for recoverable files.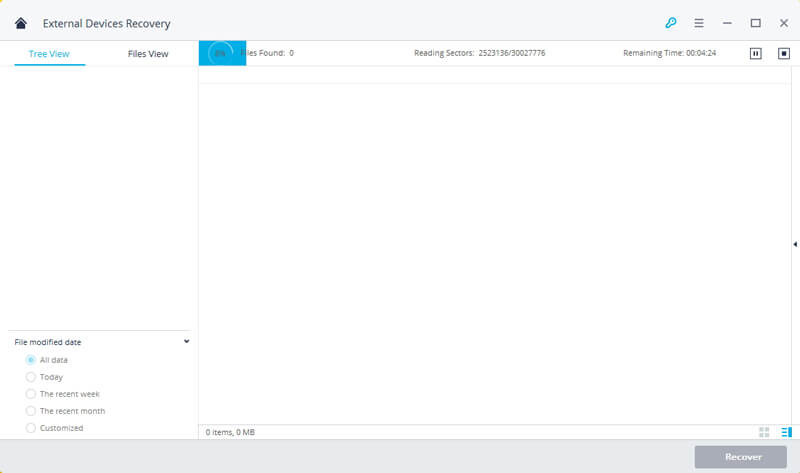 Depending on the size and type of the data, it may take up to a few minutes.
When the Scanning is complete, you should be able to see the list of files that can be recovered.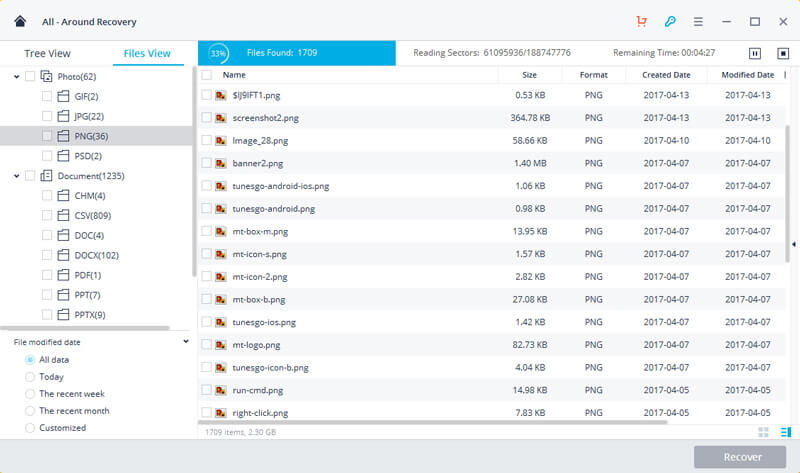 If that does not work, you can also try All-Round Recovery. In this mode, Recoverit will use a more intense algorithm for scanning and finding recoverable files.
Now, when you have the list of files, recovering the files is easy. Select the file you want, preview the file to confirm it. Then, you can hit the Recover button to proceed.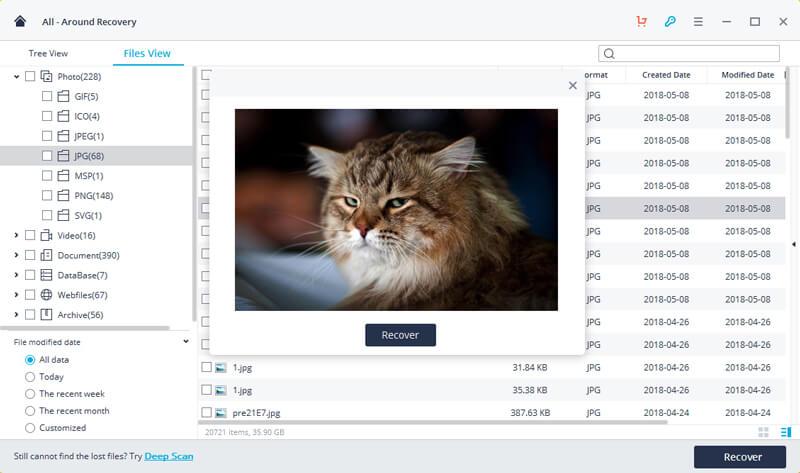 One tip here: don't save the recovered file to the source drive. This may cause some problems in the longer run.
Before We Wrap Up
Believe it or not, Recoverit is the quickest, easiest, top free memory card recovery software, indeed. When other recovery software need minutes to get yourself used to the deal, Recoverit gets everything done in just a few things. Compared to the fact that you can recover almost any type of data from any type of device, even the paid version of Wondershare Recoverit is a great choice.