Nowadays, a business world is experiencing a significant transformation. Every organisation is redefining and optimising their processes for improving the performance. On the other hand, they focused upon the applications, data, technology and business process.
Redefining the new processes is quite complex; thus you need Enterprise architecture. It is all about designing and execution of the new method by using the existing and standardised products and technologies.
Meanwhile, business transformation is a new process, but very popular. There is a high demand for specialist having good experience and knowledge in this field.
Most of the field requires the right expertise, enterprise architect qualities, and techniques. Though, with a growth in the field, framework and standards also change.
TOGAF- abbreviated as "The Open Group Architecture Framework" is a simple step taken to get this target and has earned great credibility and respect from the "Global Enterprise Architecture."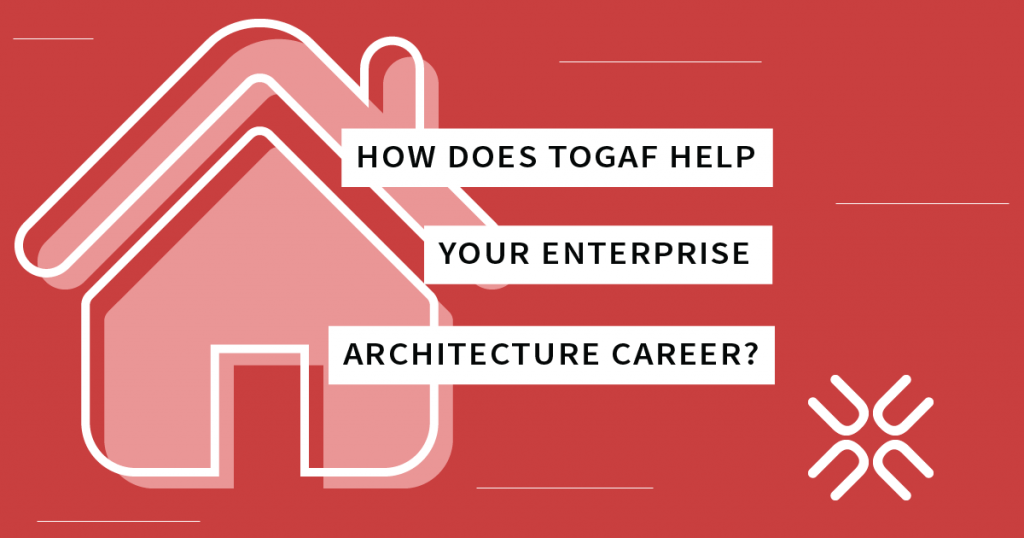 If you are an "existing" or "aspiring" Enterprise Architect," then TOGAF Certification can be beneficial to your significant growth, career and graph.
Here is "Why it is beneficial for you to get certification in TOGAF?":
A good start for an Enterprise Architect
Enterprise Architecture is a highly productive and specialised field in which Architects suppose to work with a process of an enterprise, straddling various technologies and areas.
It can be an ideal choice for the growth of project managers, technical developer's process architects, data and information architects and many more.
Moreover, it can take years to gain experience in Enterprise Architecture. But with TOGAF certification one can learn the best practices and frameworks of industry and get good knowledge about Enterprise Architect in just a short period.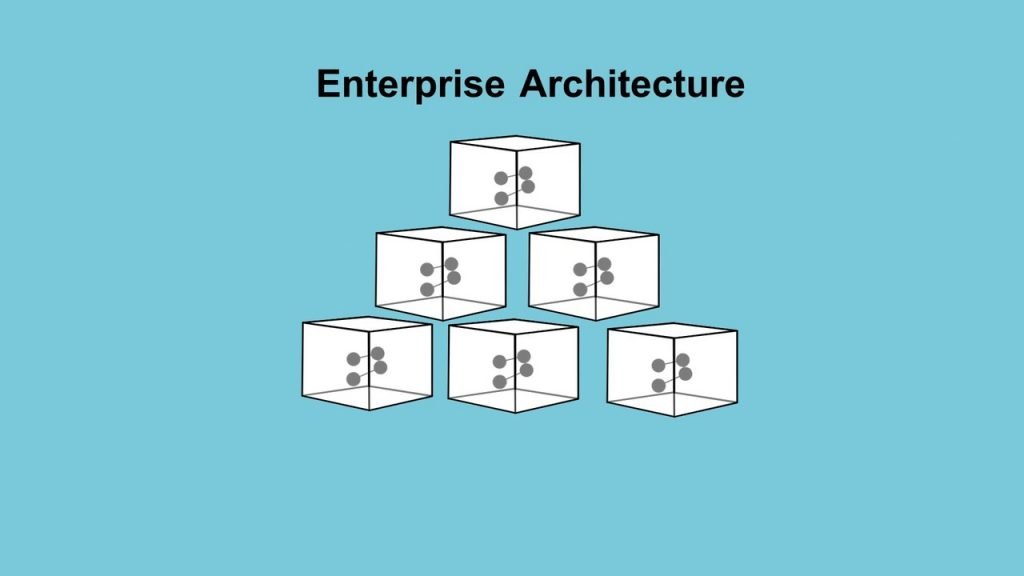 Enhance the quality of Enterprise Architect
If you are an existing Enterprise Architect, then TOGAF training will be a good push towards the career development and bring better opportunities to you. The Togaf Training offers adequate knowledge and training which further helps in getting TOGAF certified.
TOGAF certification is becoming essential criteria for job interview evaluation so that it can take you to the next level in the job competition.
TOGAF Certification boost up the confidence of recruiters by making them aware about the different framework and practices that they require to get the success in transformation projects based upon enterprise architecture.
Around the globe, TOGAF certified experts are earning around 20 percent more as compared to non-certified experts.
If you surf over the internet, you'll find several certifications for Enterprise Architecture. And most of the certifications cost around 1000 USD. The cost is something which you can consider as a factor that makes TOGAF worth more than other certification.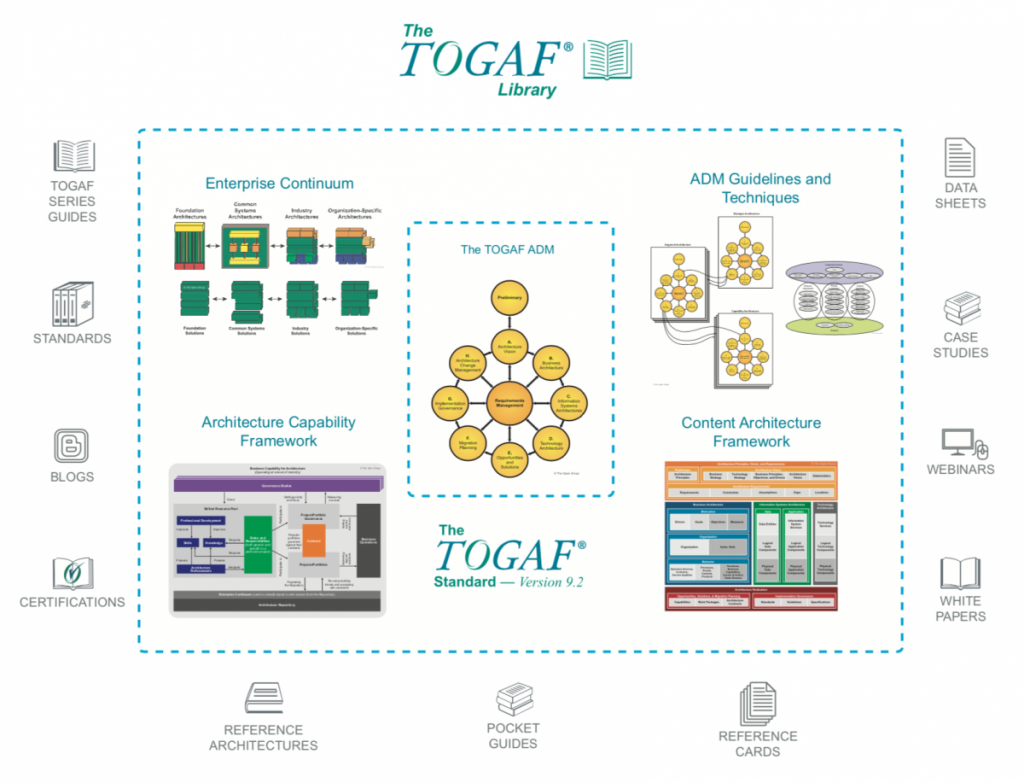 Whereas, the overall TOGAF certification is cost around 350 USD which is cheaper than the other certification available online. Also, TOGAF certification is widely acknowledged all over the globe.
Moreover, TOGAF is developed by the Open Group and classified into two groups which are Foundation and Certification. Usually, enthusiasts of Enterprise Architecture can opt for the two levels with specific gaps which increase the results.
Additionally, one-time investment for the TOGAF certification will help you to get growth of around 20% in your salary. Even, it is profitable when there is a requirement for professionals in enterprise architecture.
Wider Business Perspective
Usually, enterprise architects start their specialisation by opting one of the pillars of TOGAF (The Open Group Architecture Framework). In this way, enterprise architect understands all the aspect of TOGAF.
The understanding of TOGAF aspect provides better vision for creating and implementing architecture plans, workshops and meetings.
Even, your experience as an architect also benefits your organisation by improving understanding about dependencies, automate the maximum processes and minimise the risk.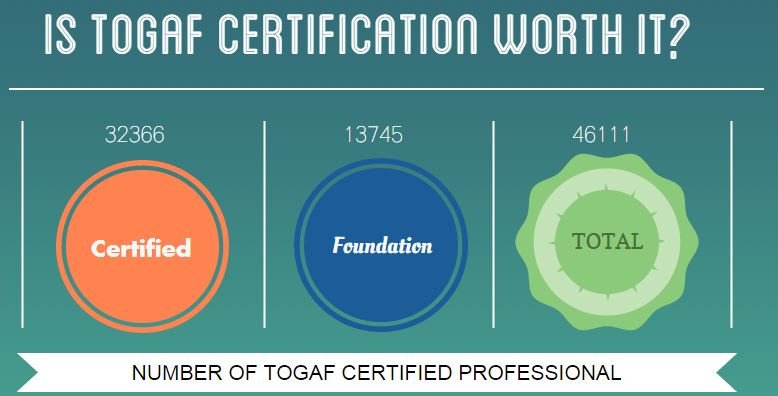 Become a TOGAF Certified Professional
Simplilearn is one of the leading you with the best and certified online courses. The learning approach of Simplilearn is the combination of online classes, project work, and 24/7 assistance for teaching. 2000+ renowned experts of industries, design the training courses which are available on simplilearn.
Availing certification course from Simplilearn will provide you with adequate training and coaching. Our courses designed to work efficiently with your hard work. So, you will not only enhance your knowledge but also make yourself TOGAF certified, and this will surely boost your career.
About The Author: Danish Wadhwa is a doyen of governing the digital content to assemble good relationships for enterprises or individuals. He is specialized in digital marketing, cloud computing, web designing and offers other valuable IT services for organizations, eventually enhancing their shape by delivering stupendous solutions to their business problems.