Whether you're a new or established business, how you market and sell your products and services can be the driving factor when it comes to how much money you make. In a competitive business market, it's important that you always stay on your A-game, helping you to attract more customers and clients.
If you have noticed a decline in sales, you may benefit from sending your employees out on a sales training course. Just because your team are friendly and outgoing, does not mean they make an effective salesperson, especially if your team are unable to close deals. Therefore, here are some of the main benefits that your business can receive from sales training.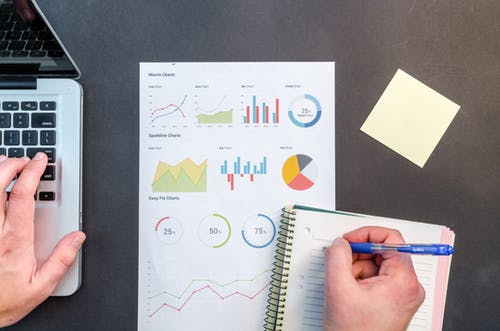 Increased Sales
Naturally, one of the main reasons why your staff should undergo sales training is to increase sales. The more sales your business has, the more profit you will receive. Having your staff complete sales training will enable them to better understand the sales process, helping to convert customer interaction into sales. As your staff begin to learn sales skills and the sales dialog, they will discover why purchases are made, as well as how to close the deal, helping to improve your business overall.
Better Customer Service
Customer service is everything in business. If you aren't delivering quality care and attention to your customers, they will simply go elsewhere for their custom. Whether you operate your business online or in person, the way your team handles customers can make or break a deal. From the moment a customer interacts with your business, they will want to know that their business and custom is valued, so undergoing sales training can not only improve sales skills, but it will teach your staff how best to interact with a customer throughout the process. Customers who are satisfied with the experience will leave positive feedback and reviews which can only benefit your business in the long run.
Understanding the Links
You may find it surprising to learn that many company leaders believe that customer service and sales are totally different departments and have no relationships with each other. However, service and sales should always be seen as one, rather than separate issues. The customer service part of the process is all about understanding what the customer wants and needs, whereas the sales part is all about selling products that the customer needs. When you link the two together, you will see that a business can benefit hugely from customers who are happy, as well as an increase in sales.
Understanding What Customers Want
If you don't understand why customers buy a certain product, it's next to impossible for a salesperson to close the deal. Therefore, going on a sales training course can clearly identify the reasons behind a purchase, helping your team to expand on their knowledge. What's more, gaining a better understanding of customer behavior can help to create an environment where your consumers feel confident and comfortable with the products you deliver.
Enabling Best Practices
If you assume that your sales team will always adhere to the best company practices, you may need to think again. It's important to find a sales training program that empowers your sales team to strive for perfection, as well as keeping your best practices in mind when they are at work. Once your sales team understand what your policies and regulations are, they will be able to practice these obligations in their work output, helping to improve your business's success.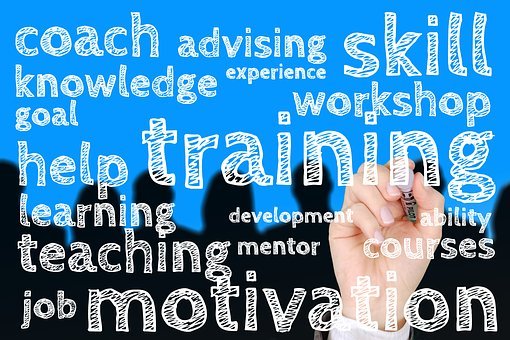 Knowing the Products
Not only do your sales team need to understand the reason why people purchase a particular product, they need to also be up to date with what the product is too. When a customer walks through the door, they may have all sorts of questions about a product, so it's important that your sales team know how the product works, helping the customer to feel at ease. Highlighting the most important and relevant features of a product or service can be all it takes to make a customer choose your business for their custom. If you provide an extensive number of products, make sure that your sales team know the basics of each item to help increase sales.
Retaining Sales Talent
Employees who undergo regular training are much more likely to stick around if their employer is providing training that is of high quality. Investing in your sales team's overall development can make a huge difference and inject confidence and drive into your employees. You should always value and respect your workforce, enabling them to feel happy and motivated at work. Sales training can also be a great way to identify your employees' strengths and weaknesses. Establishing where your employees are going wrong will mean you can quickly nip any issues in the bud, helping to improve productivity.
Promoting New Ideas
There are all sorts of valuable lessons that your sales team can learn through training. For your business to thrive and stay ahead of competitors, training can give your team new ideas and innovations that can be incorporated into your business. In many cases, businesses tend to operate from a complacent viewpoint and use outdated approaches which could be causing a negative effect on how many sales you receive. Therefore, undergoing sales training both enlightens and encourages your staff to think outside the box and strive for perfection in whatever they do.
A Worthwhile Investment
Any business that provides products and services to the general public should invest in high-quality training for their sales team. Investing in your staff and analyzing their development throughout can only be a good thing for your business. Having a team who work cohesively together can make them feel more valued and respected as a team member. Staff who feel valued are more likely to deliver high-quality work, helping you to secure new leads to your business. If a member of the team is struggling, make sure to be on hand to help them out in whatever way you can. As a business owner, the safety and well-being of your team should be your number one priority.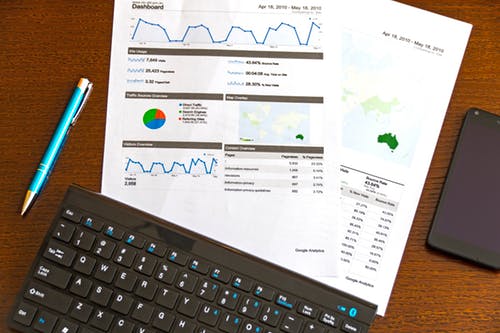 Finding a Training Program
Now you have an idea of all the benefits that a sales training program can bring, the last step is to find a program that's right for your team. It can be hard to know where to start, but there are online resources that can help you narrow down your options. Course search portals like findcourses.com make it easy to compare a range of sales courses from top suppliers so that you ensure you're making the right decision.
How you sell a product or service can have a huge impact on your business's overall success. Having a sales team who are up to date with the latest skills and knowledge will mean that your customers are well taken care of. First impressions count, and knowledge is power, so make sure to invest in high quality sales training that can bring out the best of your employees. Having a workforce who are happy and comfortable in their roles will ensure that you receive the best work output possible.