Apple has quite successful in crafting an ultra-user-friendly Operating System for smartphones — now known as iOS. It was so simple that anyone can start using the OS instantly. For that, however, Apple had to make a few compromises in terms of customization and features. One feature that we badly miss is an option for recovering deleted data from an iPhone or iPad. Just like there's no native recovery option, there are not a lot of third-party iOS apps either. So, how do you recover some accidentally-deleted content from your iOS device?
The answer should bring you to iMobie PhoneRescue. It is an all-in-one solution for recovering lost content from devices powered by iOS, be it your iPhone or iPad. In this article, we have a brief review of PhoneRescue and how effective it is when it comes to getting back lost/deleted information.
About iMobie PhoneRescue
The basic function of iMobie PhoneRescue is to recover lost information from an iPad or iPhone. There are a few ways you would have lost data. You may have deleted data accidentally; or, you might have ended up in a system crash. Either way, your confidential data would have become inaccessible. In that situation, you can get the right help from iMobie PhoneRescue.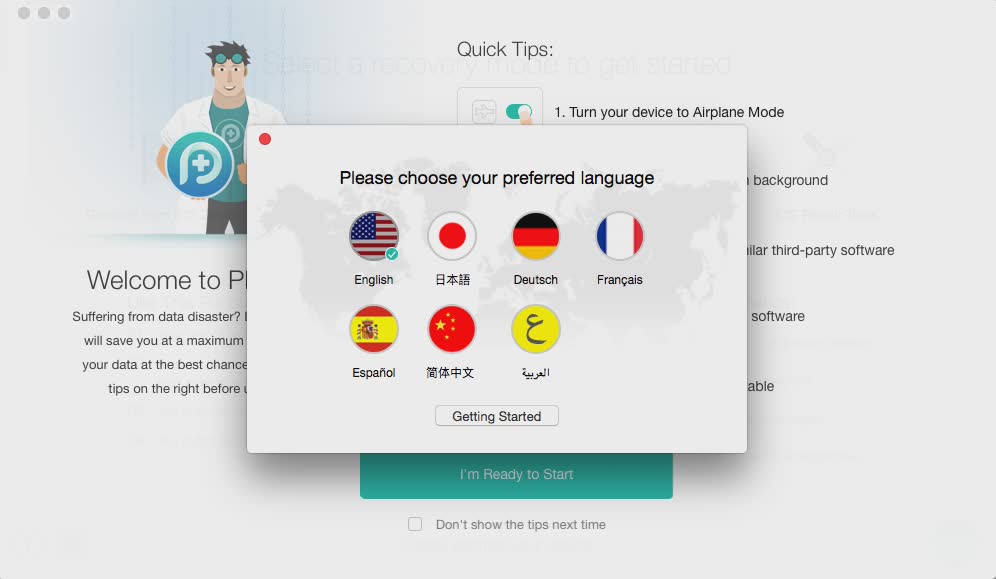 You can download PhoneRescue Data Recovery suite for both Windows and macOS. In both platforms, we've plenty of effective features. In addition to common data recovery, you have access to some utilities too. For instance, you can use PhoneRescue to rescue your phone from continuous boot loop, black screen etc. It's a premium software that costs you $49.99 per license per year. However, you can always use its free trial.
Getting Started & Recovery Options
As we said earlier, both data recovery and iOS repair are included in the single software package. So, to get both, you just need to connect your iOS device to your PC, via USB. Right after that, there will be a big bunch of options to deal with lost data.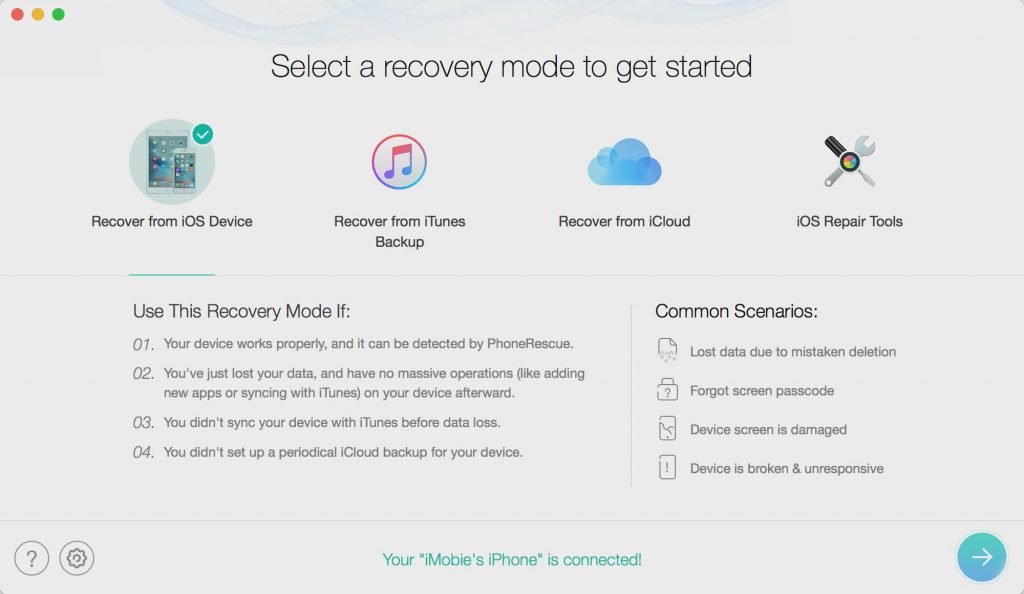 When it comes to recovering data from iPhone/iPad, you have different options. There can be three possible choices of source — your iOS device, iTunes Backup and iCloud. For the second and third options, you need not to connect your device to the PC. Spread in these three methods, iMobie PhoneRescue lets you recover up to 31 types of data. It includes files and iOS-based info like contacts and call logs too.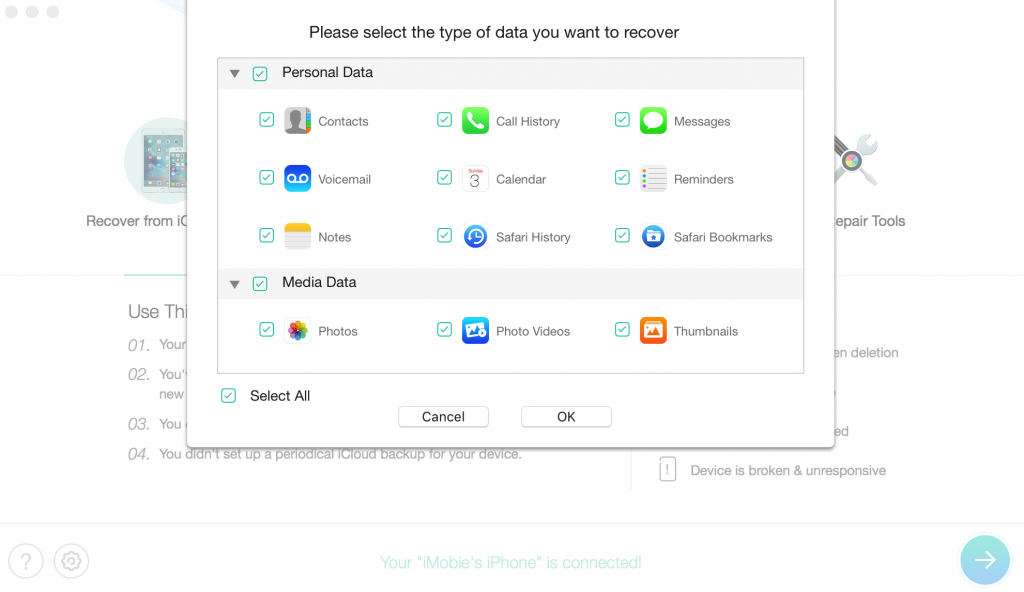 Compared to other programs, iMobie PhoneRescue has the highest success rate in terms of data recovery. Even when other data recovery suites fail, PhoneRescue won't. Also, the best part is that you can restore all recovered data directly to your iPhone or iPad. This way, you can get rid of the extra copy-paste process. In other words, iMobie PhoneRescue offers the best performance as far as data recovery is concerned.
iOS Repair in the Easiest Way
Apart from lost data recovery, PhoneRescue has native support for iOS Repairing as well.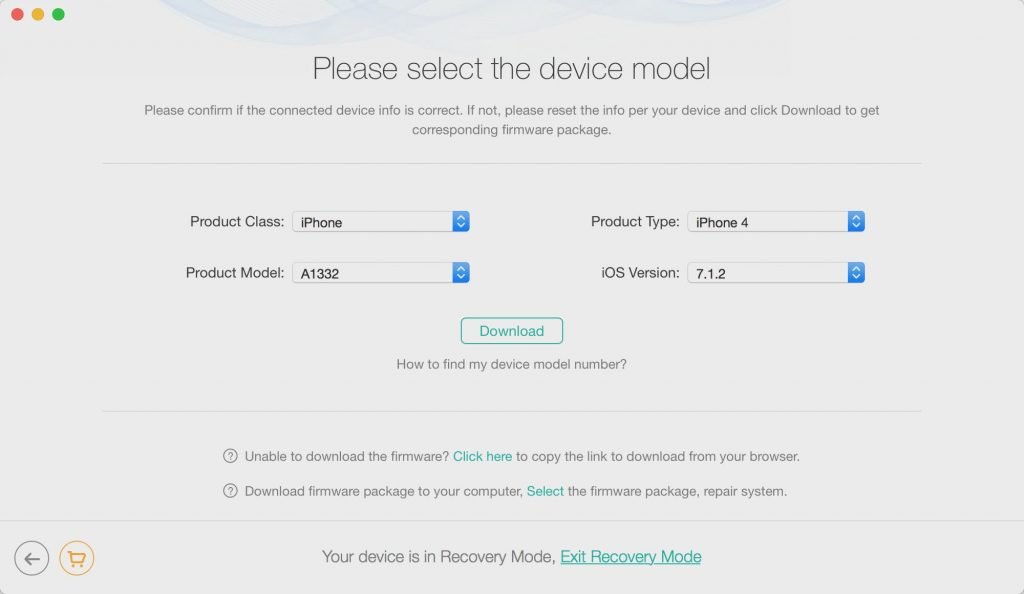 Suppose you ended up crashing your iPad/iPhone after trying to upgrade it or jailbreak it. PhoneRescue can deal with issues such as reboot loop, black screen and stuck in Apple white logo. The reasons can be anything but you have a higher chance of getting your data back.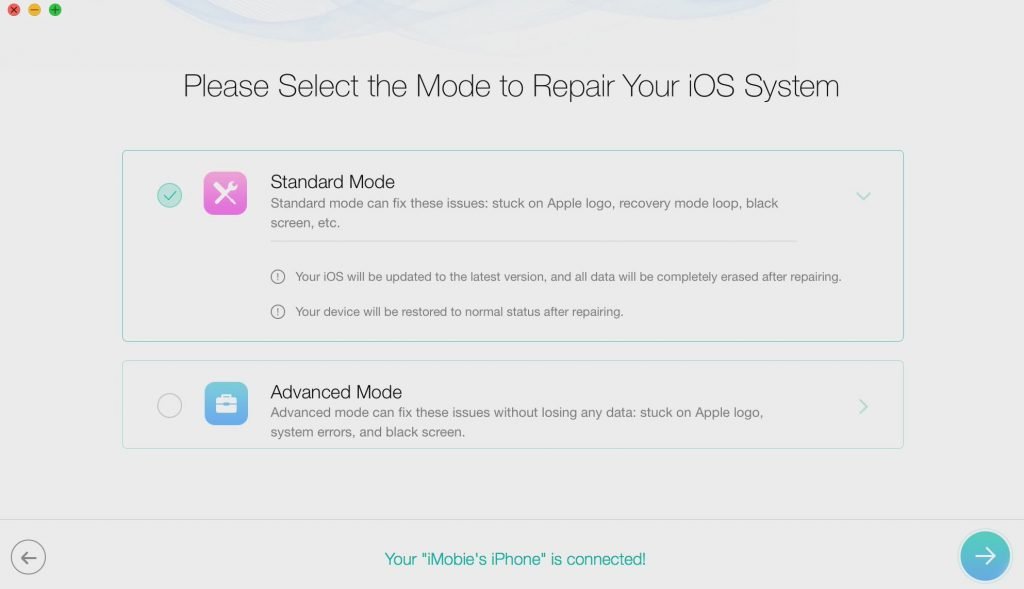 The next time you experiment with something in your iOS device and it goes wrong, you can get things done using iMobie PhoneRescue.
Other Noteworthy Features
So, these are some features we really loved.
iMobie PhoneRescue offers ultimately compatibility for iOS. It has support for iOS 11 too. Also, if you are running the software on Mac, it even supports macOS High Sierra.
It doesn't matter if your iTunes or iCloud Backup is damaged. PhoneRescue has some high-powerful algorithms to fixing the issues and recovering data.
Ability to recover iOS data from Normal Mode and DFU Mode.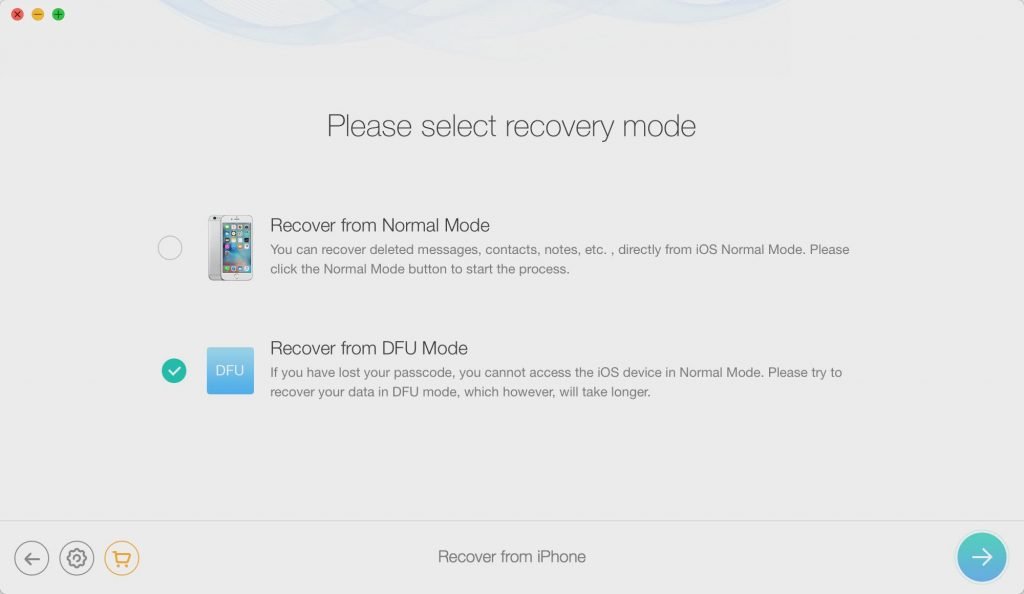 Instead of recovering all the files, you can specify files and recover them. It's because PhoneRescue has an option to preview files before the actual process of recovery.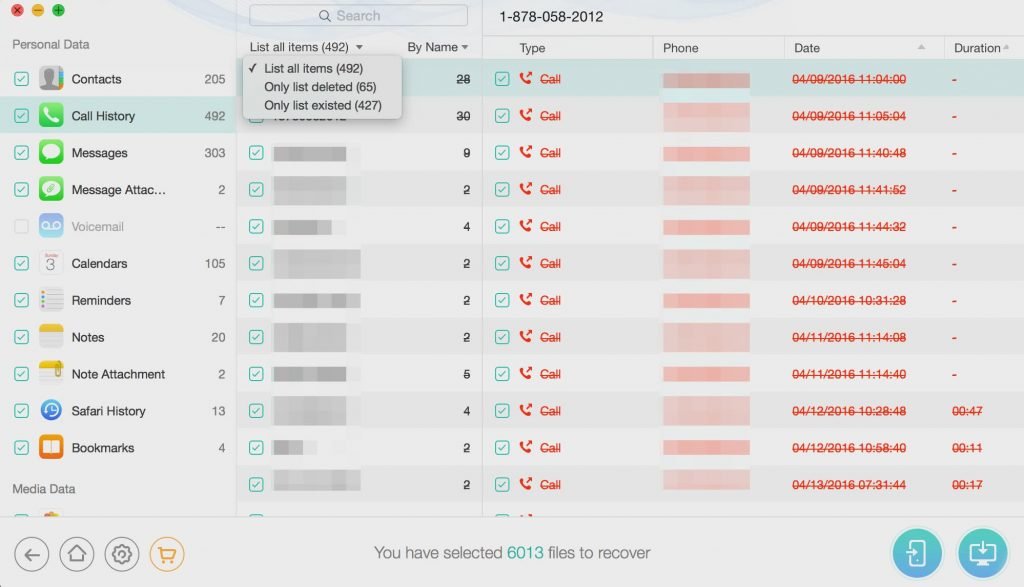 The Bottom Line
In light of our experience with the program, iMobie PhoneRescue is definitely the best tool for data recovery from iOS devices. along with the multiplatform support and OS-wide compatibility, the features are easy to use — thanks to the simple, minimalistic UI. What are you waiting for? Just go and download PhoneRescue.