If you are going to run a remarkable eCommerce website and make your business popular and appreciated by a big number of users, you should definitely have a mobile app to go along with the main website. Otherwise, you will overlook a bunch of potential customers. The usability of mobile devices in terms of attracting new customers and making them loyal is incredible. Thus, it is essential to make a well-designed mobile version of your website or, what customers prefer, even more, a mobile app. You can find a local company or hire remote software developers to build you an app that would help you to improve customer experience and reach out to a bigger audience.
Don't believe that mobile apps work that much? The number of mobile users is constantly growing. Moreover, people prefer the mobile devices instead of computers to browse online stores and marketplaces, explore products and services to check out product descriptions and reviews, compare functions and prices, get suggestions to recently viewed items, etc. What is more, eCommerce purchases form 10% of all retail revenue for the last few years? So, let's take a look at mobile app implementation to improve your business results.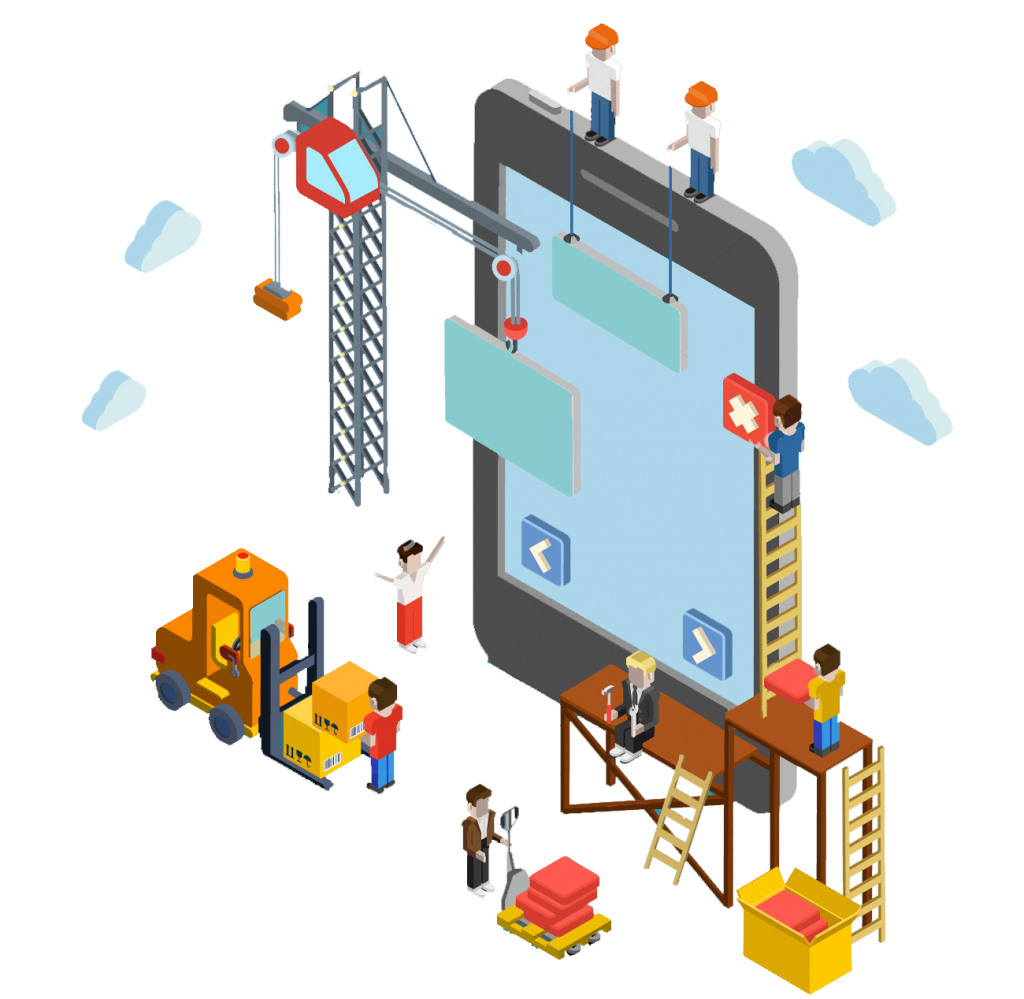 Astounding Growth of Mobile Apps Popularity
The fact remains that eCommerce customers use smartphones and tablets to interact with websites, eCommerce ones in particular, much more often than they do it from desktops. According to a prediction of Business Insider Intelligence, mobile eCommerce market will reach $284 billion by 2020 in the US only, so you can just imagine global eCommerce results. If you are interested in how to increase online sales, you should start developing a mobile application for your business right now to make a shopping experience of your customers even easier, quicker, and more comfortable than before.
It is well-known how competitive the eCommerce market is and how many different products and services presented on the market. Therefore, it is extremely important not just to stand out among other sellers but provide customers with a pleasant experience of using your website and purchasing your goods, and cross-platform mobile apps are the best solution for it.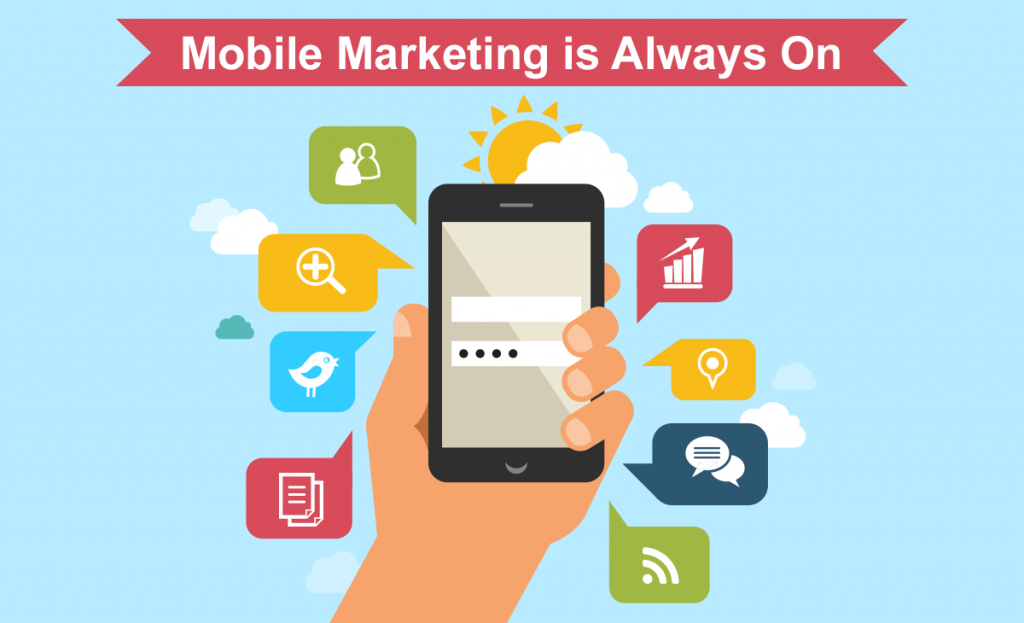 Of course, no one likes poorly developed mobile apps. If the application works slowly, shows content and items incorrectly, glitches, crashes, kicks users out, they will probably use it the first and the last time and switch to your competitor that has a quick and user-friendly mobile app. Therefore, if you are not familiar with mobile application development, it is better to find a specialist who can create a great mobile app according to your needs and product specialties. Hiring a professional mobile app developer will cost you money, but this investment in your future sales and loyal customers is worth it.
Mobile Application Marketing Tips
If you have already developed a mobile application for your eCommerce business, the marketing of this application is the next vital step. No one will use your mobile app if he basically doesn't know that it exists and how fine it is to use. According to CB Insights research, among 269 startups that failed to raise, 14% of the failures happen because the business owners didn't define their target audience. As we said, there are a lot of eCommerce websites and users have a number of options to choose from, so you need to go the extra mile in order to promote your mobile app and boost mobile sales. Thus, we decided to share with you some basic helpful hints for mobile app marketing.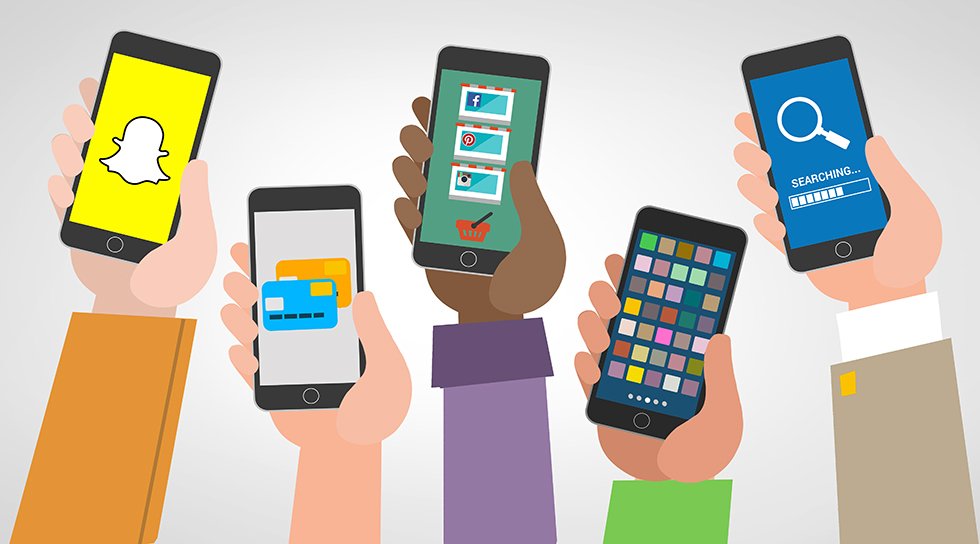 So, if you do the following recommendations, you can be sure that your mobile application works both for yours and your customers' needs
The first thing you need to develop is the landing page. It should be properly designed and contain the name of your business, the product you offer, any promotional picture or video, discounts, anything that can work as a call to action and make the customers download your mobile app.
Online service AppFollow.io recommends to use ASO tools such as keyword finder, app alerts, user and reviews management, etc. You need to optimize your app for app stores search engines and regularly track the results of the promotion. Your mobile app should be visible and accessible to different mobile app stores.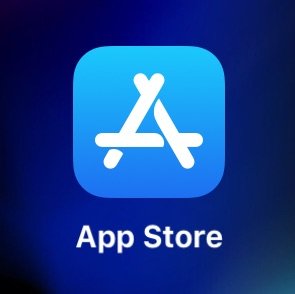 Video content proved to be the most attractive and working for customers, thus, it is a good idea to create a viral one about your mobile app. You can use different social media channels to promote this video, so a huge number of people will see the promo and may become interested in it.
By writing a blog, you can reach your target audience and tell more about the mobile application you have launched. Here you can tell more about the features that it contains, special offers and deals, mobile sales, etc. Ass screenshots to show your great mobile app design and how navigation in the app works, it will be a helpful guide for the visitors of your website.
Of course, there are a lot more ways to promote a mobile app on the Internet, these suggestions are the most popular ones based on examples of the best business apps. It is up to you how to identify and reach your target audience and make mobile shoppers a big part of all users. Top eCommerce companies prefer to use social sites and post video content as well as small retail business, and both of them gain on mobile sale of their goods.
Benefits of Developing eCommerce Mobile App
The advantages of mobile app development are undeniable. After creating and promoting your mobile app, you will see a lot of positive points and a total improvement of your eCommerce business activities. Here are just a few of them: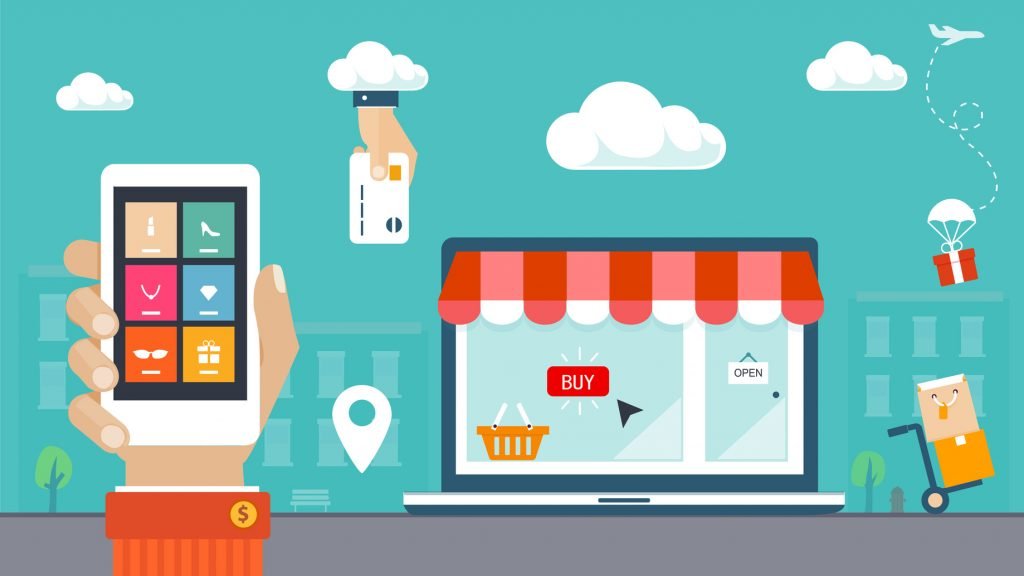 A growing number of loyal customers.
Higher conversion rate comparing to sales from the website only.
Brand recognition of your business.
A bigger number of orders and, thus, increased revenues.
Easy-to-conduct analytics off mobile app activities.
Do You Need to Have a Mobile App for Your eCommerce Business?
Definitely, yes. It is the mobile eCommerce applications that attract numbers of customers to your business and make the biggest part of purchases of your goods. If you lack knowledge in how to make a mobile app, there are a number of professionals which can help, Rocket Lab has years of industry experience and will ensure your mobile application works smoothly and fits your needs perfectly.  You can be sure that visitors to your website, interested in your products, will appreciate user-friendly and easy-to-use mobile application and become your loyal customers. Don't forget to promote your mobile application and be ready to reap the rewards of the developed app.