Are you thinking of relocating your business? When you move your IT to new offices, you should be as prepared as possible. Stress over moving is unavoidable, and with so much to manage, you'd be forgiven for lumping all your business assets together for the move.
Your concerns while relocating might be the logistics of it, keeping the business running, getting the new location ready, or all of the above, plus more.
It's for these reasons your IT equipment can get boxed in with everything else, leading to potential disaster. That's right – disastrous results await those who forego due diligence when it comes to relocating your IT equipment.

Many a business-owner has gotten everything organised, moved successfully, and then – while setting up – found twisted cords staring up at them from a box. Unnamed. Unnumbered. Untagged.
How can you prepare your IT equipment so you know what goes where? It's simple. Outsource. Or be very, very organised.
Your IT equipment is an investment, and as such, it should be treated with respect. Skimping on moving costs can land up costing you much more in money and time, even lost business while you wait to replace parts.
Why having help is better
By using IT relocation services from a specialist company, you can have all of your IT relocation needs met and handled with care.
The damage that could happen to your equipment is one reason. The potential for things getting lost is another. Finally, loss of data and not having a back up is what can cause overall system malfunction. i.e. Panic Stations. Avoid this entirely by outsourcing.
Are you still keen on doing it by yourself? Theft is another issue. If you were to hire a random removal company you call last-minute, your chances of finding unscrupulous delivery companies is higher because you're not giving yourself the time to check references.
Think of all your intellectual property stored in your tech. If you use cloud services, you'll be safer, but if you haven't backed up before the move, your recent data could get lost.
The joy of using a specialised service is you get packed up, moved, and set up with minimal hassle. The people doing it for you have done it many times themselves. Keep in mind that the office space or new design might require different IT needs, thus having an IT team on site can assist with any troubleshooting issues that may arise.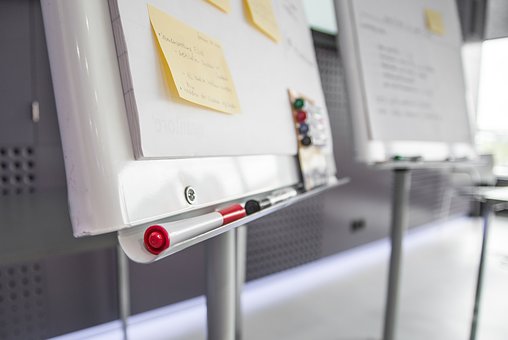 How to relocate safely
If you're determined to relocate your IT equipment without outsourcing, being organised is essential. Get your camera ready to take photos of what goes where, and have paper and pens to draw a diagram.
An inventory or check list is a good start. Write down every part and component you have. Label each item, and – if you have time – label the drawing you've done, too. Mapping out your relocation plan is the most organised method. It also happens to be the type of service that outsourcing gives you.
If you're going to do it yourself: be responsible, and do what the professionals would do.
IT equipment must be labelled and packed correctly. If there's space for it to get knocked, cracked or otherwise damaged, it might just happen. Use stuffing to keep your IT equipment safe in its boxes, or cases. If you're transporting racking, be sure to transport it with care. Racking can be heavy.
Has your racking been bolted? It'll need bolting again in its new home, whether you have 2 or 20 servers. Don't forget to pack the tools you need.
You'll want a vehicle that can transfer heavy or sensitive loads, with a driver who respects what they're carrying. Once at your destination, use your photos, diagrams, and colour coded cabling management system to put everything in the right place according to your map and plans.
What to do if unsure about cost and scale
You might think a small to medium sized company wouldn't have as much equipment to warrant detailed plans and outsourced teams, but you might be surprised.
Data centres can be smaller units or fill warehouses. The value of what's being relocated, however, is not always contained by its size.
Not only do you have to consider your equipment, but there are third parties who have to be involved, such as your Internet Service Provider and other related networks. When you move your systems, they need to know where, when, and how soon. Leaving anything for the eleventh hour could be disruptive to your business.
If you're unsure about the cost and scale of IT relocation, the best advice to follow is to get a free quote. The cost of a thorough relocation could be lower than the cost of the stress, cabling issues, and potential system failures.
Keeping costs down is an aim for most business owners. Sometimes, though, you land up paying far more to solve problems that could have been avoided.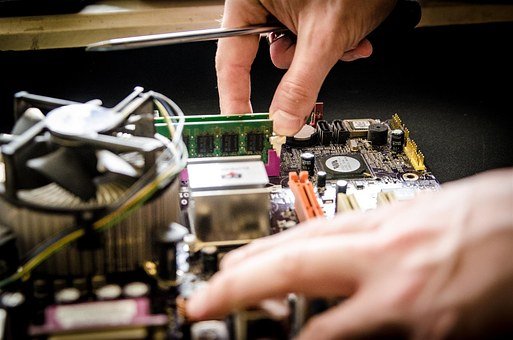 To pay or not to pay?
If the question is to pay or not to pay for a professional team from an IT company to assist with your relocation, erring on the side of caution would be the wise move to make before you relocate. It's not just the cost of replacing damaged or lost items, it's what having a dedicated IT relocation team on hand for support can give you – peace of mind.
When someone else is doing the relocation, you can focus on running your business. That said, if you do want to manage it yourself, ensure you have plenty of time and a system in place for it to be a smooth relocation.
IT systems and data centres are investments, and should be treated as such. With the right care, relocation nightmare stories will not be yours to share. Remember, it is possible to do it by yourself as long as you are organised.