Today is the birthday of the legendary Norma Jeane, who left a legacy of blonde, glamour, and talent behind her. To make this day extra special, we've created a modern version of "Diamonds are a girl's best friends" and replaced the precious stones with precious technology. Check out these 3 unique app types that will make your life easier and become your new mobile BFFs.
Social gaming apps
Very few feelings are as frustrating as being bored. If your Facebook feed is just more of the same, and you find yourself mindlessly scrolling only because you have nothing better to do for the next few minutes – download a social gaming app and turn these minutes into exciting moments of fun. When your favorite casino games are in your pocket, you can never get bored. Mobile slot machine games like 88 Fortunes offer dozens of different slots, surrounded by beautiful graphic design and loaded with thrilling challenges and prizes. Don't be surprised if you find yourself scrolling through your social media feeds less and less.
Public transport apps
If you can identify with Monroe's famous quote "I've been on a calendar, but never on time", these apps will save you from embarrassing apologies after being late yet again. Whether you use Moovit, Via, or Uber, public transportation apps solve one of our greatest problems and get us from A to B in no time and no trouble. Download all of them next time you have to wait for the next train after missing the first one…
Banking apps
Who loves going to the bank? That's right, no one does. Luckily for us, we live in the era of mobile solutions, and are able to "visit" our bank with a click, transfer money between accounts in a tap, and chat with our banker to ask the tiniest, silliest of questions. The right app obviously depends on your bank of choice and specific needs, but if you have yet to register to any of these apps, give it a second and it will save you hours (not to mention, quite a bit of money).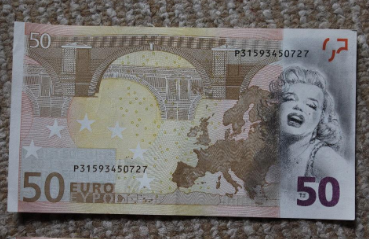 Monroe once said, "give a girl the right shoes and she can conquer the world". Well, give a person the right apps and they will get a lot more done in a lot less of an effort. Who is your mobile BFF? Share your app recommendations in the comments!