VPN is a boon to the common masses to surf anonymously on Internet, without leaving a trace of your whereabouts.Considering privacy and anonymity as one of the biggest concern faced, the question really arises as to which VPN service is perfect for you to use which truly gives complete anonymity and not just claims to. However if you go out and search for a VPN service, you will get large number of results which would only confuse you in selecting the best one. Kepard VPN service is one of the imminent VPN service in the market which complies with all the standard features required.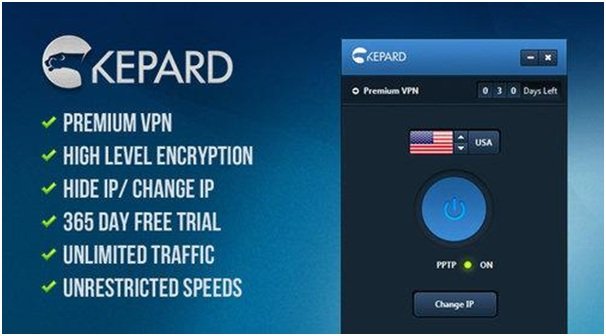 Some of the splendid features of Kepard VPN include:
Imposing compatibility
One crucial aspect every application needs to look up to, is the cross platform feature in which it can operate satisfactorily together on the same operating system, or on different systems linked by a computer network .Kepard VPN has covered them all. Kepard VPN supports Windows XP, Windows 7, Windows 8, and Windows 10 with a special application and Mac OS X with manual settings.It also supports choice of choosing protocols likeOpenVPN, L2TP, and PPTP.
Privacy and Security
The most special feature of Kepard VPN is undoubtedly its means to keep your data secure and protect it from vulnerabilities. Kepard will not log any of your surfing and networking data such as your real IP and websites you visit.Moreover, it makes use of a 256-bit encryption technique which further tightens up the security.
Wide range of Countries Supported
You can use Kepard VPN from any country you belong to. if you are from a country, say China, you can choose to use a USA IP address if a particular website supports just that country, for example Spotify, Netflix, Facebook, YouTube.Some prominent countries include Sweden, Canada, USA, France, UK, Switzerland, Germany, and Spain.You can change the country of your desire from Dashboard. You can change country of your IP address even when the Internet is running.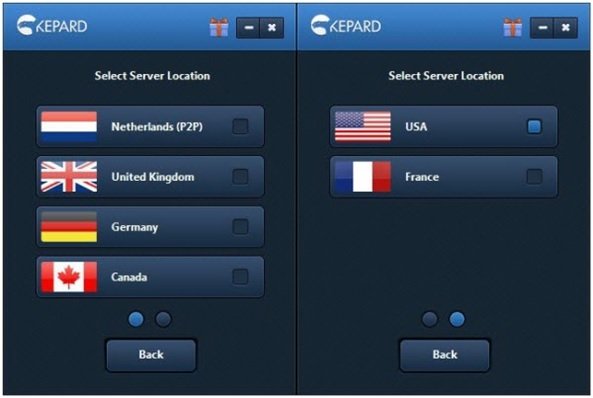 Magnificent Customer Support
Having all the stand out features obviously gets huge number of customers, but what makes them stick to the service is a good customer support .Kepard believes to provide customer loyalty, reputation, and decrease barriers to buying.With a very responsive and quick customer support, they have you covered with any problems are you facing, with 24/7 customer service at your disposal for you to get any technical queries solved.
Attractive Pricing Structure
For this level of encryption and privacy, one should wonder as to why Kepard offers it VPN service for this low price. Any premium VPN service usually costs too much and is rarely found to be affordable. Our plans start at as low as $7/month and offer all the premium VPN features with reasonable price and packages.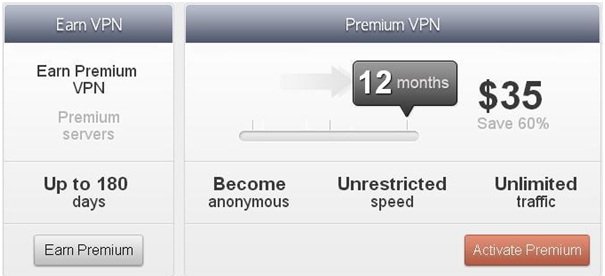 The pricing is as follows:
1 month – $7/month
3 months – $5.66/month
12 months – $2.9/month
You can pay via PayPal, MasterCard, Visa or Internet banking.
Affiliate Earning
You can even earn yourself some quick money by grabbing commission for making a referral sale. In fact for every sale you will be offered free access to Kepard VPN service for 30 days and the person who buys the service will be offered free access for 15 days.
Conclusion
Ball is in your court! It's your time to make the course of action.
KepardVPN can be thought of as a good affordable and reasonably good VPN service in terms of features as well as price. I haven't come across any other VPN service equipped with so many features at this price. In case you have second thoughts for buying the Kepard VPN service even after reading this review, then you can try the one day free trial plan of Kepard VPN and verify the quality of service yourself.